The 2023 Major League Soccer season is the 28th season of Major League Soccer (MLS), the top professional soccer league in the United States and Canada. The regular season began on February 25, 2023, and ends on October 21. It will then be followed by the playoffs. Los Angeles FC is the reigning MLS Cup and Supporters' Shield champion, while Philadelphia Union is the reigning Eastern Conference champion. If you're looking to live stream MLS games during the 2023 season, you've come to the right place.
This page will provide you with information about how to stream North America's top soccer league, so that you can watch the sport you're passionate about.
Stream the 2023 MLS season on AppleTV+
Price: 50 USD/year
Countries: Worldwide
Soccer fans can catch the entire soccer season on AppleTV+, which offers MLS Season Pass, a new subscription service that will feature every live regular-season and playoff match, along with the Leagues Cup (a competition featuring MLS teams against Mexico's Liga MX teams). With an MLS Season Pass subscription, fans won't need to worry about blackouts! Season Pass is currently available for 50 USD, down from 100 USD when the season started. Make sure you take advantage of Apple TV's Multiview function to watch multiple matches at the same time!
To watch:
Connect to a server location in the U.S.
Go to Apple TV.
Enjoy the soccer!
How to stream the 2023 MLS season on cord-cutting services
Fox also holds MLS broadcasting rights for the 2023 season. Your best bet for finding every game is signing up for a cord-cutting service such as Sling TV Orange and Blue, YouTube TV, Fubo, or Hulu+Live TV (each of which comes with a free trial).
Here's how to tune in to the games:
Connect to a server location in the U.S.
Go to Sling TV Orange and Blue, Hulu+Live TV, Fubo, or YouTube TV and sign up for a free trial.
Find games on Fox.
Learn more about watching Sling TV, YouTube TV, Fubo, and Hulu+Live TV with ExpressVPN
How to stream MLS on services outside the U.S.
Stream with TSN+
Price: 20 CAD/month or 200 CAD/year
Country: Canada
TSN+ provides coverage in Canada for MLS games featuring Canadian teams Toronto FC, CF Montréal, and Vancouver Whitecaps.
Note: You may need a Canadian payment method to subscribe to TSN+. If you don't have one, subscribe with PayPal instead.
MLS FAQs
What is the MLS app?
Although you cannot live stream games with the MLS app, it's a one-stop shop for most of your other needs as a fan. You can use the app to watch highlights, curate a customized feed of MLS content, and participate in fantasy games—as well as free-to-play contests.
Where can I find the 2023 MLS regular season schedule?
If you want to know what games are going on each week, you can find a complete schedule on MLS's website.
How long is the MLS season?
The MLS season is more than eight months long. The regular season began on February 25, 2023 and runs until October 21, 2023. At the end of the regular season, the top teams from each conference will qualify for the 2023 MLS Cup Playoffs which will culminate with MLS Cup Final game.
Who won the 2022 MLS Cup?
Los Angeles FC won their first MLS Cup title in a penalty shootout following a 3–3 draw in extra time.
2023 MLS season calendar
Here's the 2023 MLS calendar. Check your streaming site of choice for times. Dates listed here may be subject to change.
| | |
| --- | --- |
| Date | Event |
| February 25–26, 2023 | Opening Weekend |
| May 13–20, 2023 | Rivalry Week |
| October 21, 2023 | Decision Day |
| TBA | MLS Cup Playoffs |
| TBA | MLS Cup Final |
ExpressVPN is a VPN service not intended to be used as a means of copyright circumvention. Please read the ExpressVPN Terms of Service and your content provider's Terms of Use for more details.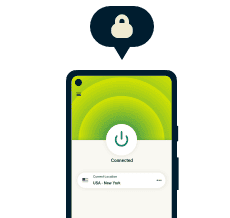 Need step-by-step streaming help?
24-HOUR LIVE CHAT SUPPORT