Watch international basketball live streams with a VPN
You can watch an international basketball live stream—including the EuroLeague Final Four—in just a few simple steps:
Connect to a server location in the region of your preferred broadcaster.

Visit the streaming service of your choice and find your preferred game.

Tune in and enjoy!
Watching on a computer? For the best streaming experience, be sure to use the ExpressVPN browser extension for Chrome, Firefox, or Edge.
Watch 2023 EuroLeague Final Four with a VPN
The 2023 EuroLeague Men's basketball championship is underway as the best club teams battle it out for a title. The playoffs began with eight teams but are now down to just four teams. Olympiacos BC, AS Monaco, FC Barcelona and Real Madrid are the four teams remaining. FC Barcelona was the only team that was able to sweep its first-round opponent, winning the series 3-0 over Zalgiris Kaunas. Olympiacos BC, AS Monaco, and Real Madrid all defeated their opponents 3-2.
The 2023 EuroLeague Final Four will take place in one of the most passionate basketball markets in the world – Kaunas, Lithuania. The magnificent Zalgirio Arena will host the four best teams on the continent, who will play in the semifinals on Friday, May 19, 2023. The third-place and championship games will be on Sunday, May 21, 2023. You can watch the matches on Courtside 1891.
EuroLeague Final Four Semifinals
Olympiacos Piraeus vs. AS Monaco – Friday, May 19, 5 p.m. CEST / 11 a.m. EDT
FC Barcelona vs. Real Madrid – Friday, May 19, 8 p.m. CEST / 2 p.m. EDT
How to watch 2023 EuroLeague Final Four live online
Courtside 1891
Price: 42 USD/year
FIBA's streaming service Courtside 1891 allows you to watch international basketball live streams, full-game replays, and highlights of international basketball tournaments including EuroLeague Final Four, FIBA Basketball World Cup Qualifiers, and the Women's Basketball World Cup. Choose between the Courtside 1891 Max Pass (paid) and the free Plus tier (requires registration), which gives you access to extended highlights of games after the final whistle.
SlingTV
Price: 35 USD/month and up
Channel: ESPN 3
SlingTV includes channels that carry the biggest basketball games, such as ESPN, TNT, and ESPN3 (NBA on ABC). To get all of these channels, you'll need to get Sling Orange as well as Sling Blue (a combined package costs 50 USD). Be sure to check the official ESPN 3 schedule to know when to watch.
Note: You will need a U.S. credit card or PayPal in order to subscribe.
Live stream the National Basketball League on 10 play
Australia's 10 play carries National League Basketball, including the championship series.
To watch the NBL for free on Channel 10:
Connect to a server location in Australia.

Visit

10 play

.

Enjoy the basketball!
Watching on a computer? For the best streaming experience, be sure to use the ExpressVPN browser extension for Chrome, Firefox, or Edge.
How to watch Victor Webanyama
If you want to get familiar with top 2023 NBA Draft prospect Victor Webanyama, you're in luck! The NBA app is live streaming all Boulogne-Levallois Metropolitans 92 games through the end of their season in mid-May.
Here's how you can stream Victor Webanyama's games on the NBA app.
Connect to a server location in the U.S.
Download the NBA app.
Tune in and enjoy!
Upcoming international basketball tournaments and leagues
FIBA Basketball World Cup 2023
In total, 32 teams (eight from Asia; 12 European countries; five African nations; and five from the Americas) will compete in the FIBA Basketball World Cup 2023 from August 25–September 10, 2023, with the tournament held across Indonesia, Japan, and the Philippines.
ExpressVPN is a VPN service not intended to be used as a means of copyright circumvention. Please read the ExpressVPN Terms of Service and your content provider's Terms of Use for more details.
FAQ: FIBA basketball
What is FIBA basketball?
The International Basketball Federation (FIBA) represents national basketball organizations from around the world. It also organizes international competitions including the FIBA Basketball World Cup, the Olympic Basketball Tournament, and 3×3 basketball.
How many timeouts are allowed by FIBA basketball rules?
In FIBA basketball, teams are allowed two timeouts in first half and three in the second half (but a maximum of two timeouts in the final two minutes of the fourth quarter). Teams are also allowed one timeout per period of overtime. Timeouts last 60 seconds and cannot be carried over.
What are the dimensions of the basketball courts in FIBA games?
Courts measure 28 meters in length by 15 meters wide, measured from the inner edge of the boundary line. This is slightly smaller than current NBA and WNBA courts (28.65 by 15.24 meters). Other differences include the three-point line (6.75 metres away from the basket in FIBA, 7.24 metres in the NBA).
Is FIBA basketball different from the NBA?
There are several differences in the rules for NBA and FIBA games. For example: the size of the courts, number of timeouts, length of quarters (10 minutes in FIBA; 12 minutes in the NBA), and fouls (players are ejected after five fouls (personal and technical combined) in FIBA; NBA players foul out after six personal or two technical fouls).
Both forms of basketball use a 24 second shot clock (reset to 14 seconds after an offensive rebound). Since 2010, both the NBA and FIBA use a rectangular key or restricted area, helping to standardize the style of play between the two formats.
Is NBA bigger than FIBA?
From a fan perspective and clout, the NBA is arguable a much bigger deal. Conversations around the "GOAT" (greatest of all time) players center around the likes of Michael Jordan, LeBron James, Kareem Abdul-Jabbar, and Bill Russell—all players who made their names playing in the NBA. However, some of the NBA's biggest overseas talents have emerged from FIBA competitions, including German power forward Dirk Nowitzki (2011 NBA Finals winner and MVP) and the Dallas Mavericks' young point guard and talisman Luka Dončić, who hails from Slovenia.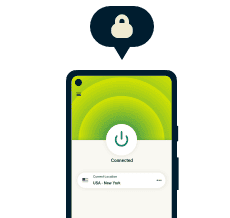 Need step-by-step streaming help?
24-HOUR LIVE CHAT SUPPORT