Watch the 2023 FIBA Women's Asia Cup (June 26–July 2, 2023) to see the region's best female basketball players duke it out at the at the Quay Centre in the Sydney Olympic Park. Host country Australia opens the tournament against the Philippines in the quest for FIBA gold, while other teams in contention for the title include twelve-time-winner South Korea, China, and defending champion Japan. All the games can be live-streamed via Courtside 1891, as well as ESPN and Kayo Sports.
Watch international basketball live streams with a VPN
You can watch an international basketball live stream—including the EuroLeague Final Four—in just a few simple steps:
Connect to a server location in the region of your preferred broadcaster. For example, Aussie fans should connect to a server in Australia to stream coverage from local broadcasters.

Visit the streaming service of your choice and find your preferred game.

Tune in and enjoy!
Watching on a computer? For the best streaming experience, be sure to use the ExpressVPN browser extension for Chrome, Firefox, or Edge.
Can I use a VPN to watch international basketball from another country?
ExpressVPN is a privacy and security service and should not be used as a means of copyright circumvention. We cannot see or control what you do while connected to our VPN, so you are responsible for complying with our Terms of Service, your content provider's terms, and any applicable laws.
Why do you need a VPN to watch international basketball online?
If you plan on watching international basketball games this season, you'll want to do so with ExpressVPN protecting you along the way. Not only does ExpressVPN offer servers in 105 countries across the globe, all of which are optimized for speed and security, but you can stream games and international basketball tournaments from overseas on computers, smartphones, and even smart TVs and gaming consoles. You can have up to eight simultaneous connections, allowing you to watch your favorite players—and track your fantasy team along the way—in blazing-fast HD.
Best VPN for watching international basketball in 2023
ExpressVPN is the best VPN for safely and securely streaming international basketball. Our high-speed servers allow you to enjoy every second regardless of your device. ExpressVPN offers easy-to-use apps for Windows, Mac, Android, and iOS, as well as platforms that other VPN companies may not support, like Linux, Android TV, Amazon Fire TV, and routers, plus browser extensions for Chrome, Firefox, and Edge. If you need help along the way, ExpressVPN offers 24/7 live chat support and a risk-free 30-day money-back guarantee!
Key Features:
High-speed servers in 105 countries across the globe, all optimized for speed and security
Up to 8 simultaneous connection
5-star customer service with 24/7 live chat support
Strict privacy policy: No activity logs and no connection logs
Comprehensive support site filled with DIY troubleshooting articles, handy video tutorials, and more
The industry's most advanced VPN server technology, TrustedServer, wipes data on every reboot
Our innovative Threat Manager protects your phone from malware and other suspicious tracking apps
Next-gen Lightway protocol offers greater speeds, security, and reliability, especially on mobile
How to watch 2023 FIBA Women's Asia Cup live online
Courtside 1891
Price: 42 USD/year
FIBA's streaming service Courtside 1891 allows you to watch international basketball live streams, full-game replays, and highlights of international basketball tournaments, including the 2023 FIBA Women's Asia Cup, FIBA Basketball World Cup Qualifiers, and the Women's Basketball World Cup. Choose between the Courtside 1891 Max Pass (paid) and the free Plus tier (requires registration), which gives you access to extended highlights of games after the final whistle.
Live stream the National Basketball League on 10 play
Country: Australia
Australia's 10 play carries National League Basketball, including the championship series.
Watching on a computer? For the best streaming experience, be sure to use the ExpressVPN browser extension for Chrome, Firefox, or Edge.
Upcoming international basketball tournaments and leagues
FIBA Basketball World Cup 2023
In total, 32 teams (eight from Asia; 12 European countries; five African nations; and five from the Americas) will compete in the FIBA Basketball World Cup 2023 from August 25–September 10, 2023, with the tournament held across Indonesia, Japan, and the Philippines.
ExpressVPN is a VPN service not intended to be used as a means of copyright circumvention. Please read the ExpressVPN Terms of Service and your content provider's Terms of Use for more details.
FAQ: FIBA basketball
What is FIBA basketball?
The International Basketball Federation (FIBA) represents national basketball organizations from around the world. It also organizes international competitions including the FIBA Basketball World Cup, the Olympic Basketball Tournament, and 3×3 basketball.
How many timeouts are allowed by FIBA basketball rules?
In FIBA basketball, teams are allowed two timeouts in first half and three in the second half (but a maximum of two timeouts in the final two minutes of the fourth quarter). Teams are also allowed one timeout per period of overtime. Timeouts last 60 seconds and cannot be carried over.
What are the dimensions of the basketball courts in FIBA games?
Courts measure 28 meters in length by 15 meters wide, measured from the inner edge of the boundary line. This is slightly smaller than current NBA and WNBA courts (28.65 by 15.24 meters). Other differences include the three-point line (6.75 metres away from the basket in FIBA, 7.24 metres in the NBA).
Is FIBA basketball different from the NBA?
There are several differences in the rules for NBA and FIBA games. For example: the size of the courts, number of timeouts, length of quarters (10 minutes in FIBA; 12 minutes in the NBA), and fouls (players are ejected after five fouls (personal and technical combined) in FIBA; NBA players foul out after six personal or two technical fouls).
Both forms of basketball use a 24 second shot clock (reset to 14 seconds after an offensive rebound). Since 2010, both the NBA and FIBA use a rectangular key or restricted area, helping to standardize the style of play between the two formats.
Is NBA bigger than FIBA?
From a fan perspective and clout, the NBA is arguable a much bigger deal. Conversations around the "GOAT" (greatest of all time) players center around the likes of Michael Jordan, LeBron James, Kareem Abdul-Jabbar, and Bill Russell—all players who made their names playing in the NBA. However, some of the NBA's biggest overseas talents have emerged from FIBA competitions, including German power forward Dirk Nowitzki (2011 NBA Finals winner and MVP) and the Dallas Mavericks' young point guard and talisman Luka Dončić, who hails from Slovenia.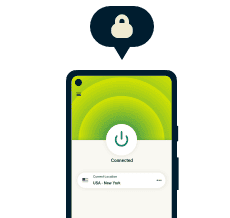 Need step-by-step streaming help?
24-HOUR LIVE CHAT SUPPORT