Dutch football giants Ajax won its 36th Eredivisie title last season, despite scandals and some questionable form in patches. Can the likes of PSV Eindhoven and Feyenoord capitalize and make this their season to take the title? Read on to learn how to watch 2022–23 Eredivisie live streams securely with a VPN.
Live stream the Eredivisie 2022 for free
Mola
Price: Free
With Mola, viewers in the UK can watch 2022–23 Eredivisie live stream for free—as well as weekly highlights packages on demand. The service also has apps for mobile, and a selection of movies and TV to stream.
Connect to a server location in the UK.
Head to Mola and sign up for a free account.
Watch the games for free!
Where to watch Eredivisie 22-23 in Denmark, Norway, Sweden, and Iceland?
Viaplay
Price: 13 EUR/month and up
Holland's streaming platform Viaplay will live stream 2022–23 Eredivisie games in Denmark, Norway, Sweden, and Iceland. With Viaplay, you can also watch other top football leagues like EPL and the Bundesliga as well as live sports including F1 and darts, plus original series, kids' content, and Hollywood movies on demand.
Head to viaplay.com/nl and sign up.
Watch the games!
Where to watch the 2022–23 Eredivisie in U.S. ?
ESPN+
Price: 10 USD/month and up
After ESPN+ revealed that the rights weren't renewed for the new season of 2022/23, various fans canceled their ESPN+ subscription. As a result of the deal being renewed, now is the time to sign up again.
Want it on the big screen? Learn about all the ways to get ExpressVPN on your TV.
Gol TV
Price: 76 USD/month
Channel: Gol TV
Gol TV plays the 2022–23 Eredivisie and KNVB Cup in the U.S. Gol TV is available via cord-cutting services fuboTV and YouTube TV. Free trials are available.
To watch the Eredivisie and KNVB Cup on Gol TV:
Connect to a server location in the U.S.
Head to fuboTV (70 USD/month, use the 'Sports-plus' add-on for 11 USD/month) or YouTube TV (73 USD/month and up, use the 'Sports plus' add-on for 11 USD/month) and subscribe.
Enjoy your stream!
Learn more about watching fuboTV and YouTube TV with ExpressVPN.
Note: You may need a U.S. credit/debit card to subscribe to fuboTV.
Where to watch Dutch Eredivisie highlights?
YouTube
You can watch Eredivisie highlights and more on the official ESPN NL YouTube channel. To watch:
Connect to a server location where YouTube is available.
Go to the official ESPN NL YouTube channel.
Enjoy highlights!
NOS (in Dutch)
Holland's national broadcaster, NOS, airs the in-depth program NOS Studio Sport Eredivisie three nights a week, with match recaps, player interviews, and much more. NOS is absolutely free and easy to sign up for, just note that the episodes (of course) air in Dutch.
To watch:
Connect to a secure server location in the Netherlands.
Go to the NOS Eredivisie website.
Enjoy the Dutch football!
2022–23 Eredivisie schedule
| | |
| --- | --- |
| Date | Event |
| August 5, 2022 – May 28, 2023 | 2022–23 Eredivisie |
| TBA | 2022–23 KNVB Cup |
Top games for 2022–23 Eredivisie season
| | |
| --- | --- |
| Date | Match |
| September 18, 2022 | PSV Eindhoven vs. Feyenoord |
| November 6, 2022 | Ajax vs. PSV Eindhoven |
| January 22, 2023 | Feyenoord vs. Ajax |
| February 5, 2023 | Feyenoord vs. PSV Eindhoven |
| March 19, 2023 | Ajax vs. Feyenoord |
| April 23, 2023 | PSV Eindhoven vs. Ajax |
When are 2022–23 Dutch Eredivisie matches played?
The 2022–23 Eredivisie season will begin on August 5, 2022, and end on May 23, 2023.
Like every European league, the Dutch Eredivisie has most of its games on the weekends and a few mid-week. Typical match times (in Eastern Time) are:

Saturdays at 10:30 a.m., 11:45 a.m., 2 p.m., and 3 p.m.
Sundays at 6:15 a.m., 8:30 a.m., and 10:45 a.m.
Fridays at 2 p.m.
KNVB Cup 2022–23 fixtures and results
ExpressVPN is a VPN service not intended to be used as a means of copyright circumvention. Please read the ExpressVPN Terms of Service and your content provider's Terms of Use for more details.
FAQ: About Eredivisie
How do you pronounce Eredivisie in Dutch?
This word looks like a real challenge for non-Dutch speakers and might require a serious tongue exercise! So, the Dutch pronunciation for Eredivisie is [ˈeːrədivizi]. It means "Honour Division" or "Premier Division".
What league is Eredivisie in?
The Eredivisie is the highest and most important league in senior men's association football in the Netherlands. As of the 2020–21 season, it is ranked the sixth-best league in Europe by UEFA. The competition is internationally famous for its attractive matches characterized by many goals and because it is often played by young talents
Who has won the most Eredivisie?
Ajax has won the most titles with 36. PSV Eindhoven is next with 24, and Feyenoord follows with 15. Since 1965, these three clubs have won all but three Eredivisie titles (the 1981 and 2009 titles went to AZ and FC Twente won in 2010). Ajax, PSV, and Feyenoord are known as the "Big Three" or "Traditional Top Three" of Dutch football.
Who is the best player in Eredivisie?
Some of the best Eredivisie players according to the official Eredivisie site are: 20-year-old Xavi Simons (PSV) – current topscorer with 13 goals in 26 games, Serbian attacker Dusan Tadic – Ajax's king of chances and dutch footballer of the year in season 2020/21, Jurriën Timber (Ajax) – a defender with the most successful passes, and goalkeeper Stijn Van Gassel (Excelsior) who has the most saves and minutes played in Eredivisie.
Is there VAR in Eredivisie?
Yes. VAR is used in the Eredivisie since the 2018-19 season thus Eredivisie has become the latest league to adopt the use of a video assistant referee system.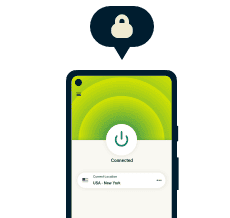 Ti serve aiuto per lo streaming?