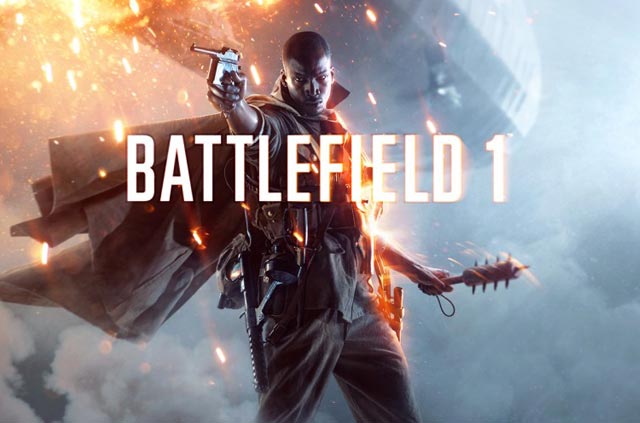 The early bird Battlefield 1 release is today, and it's already gearing up to be one of the biggest and best releases of 2016.
The game is packed full of mammoth multiplayer battles; you can charge into action with up to 64 players! The incredibly diverse gameplay lets you attack with anything from tanks and biplanes to gigantic behemoths and seafaring dreadnoughts!
If that's not your tipple, you can always rush in on foot, or even mount a horse and lead a cavalry assault as the legendary Lawrence of Arabia!
The maps feature fully destructible environments and ever-changing weather from locations all over the planet. You can battle everywhere from besieged cities in France to Alpine fields in Italy and vast open deserts in Arabia.
Getting the most from Battlefield 1 online multiplayer
Battlefield 1 features a pioneering new "Operations" multiplayer mode which allows complicated maneuvers over multiple battles, spread across a host of different maps.
It all sounds fantastic, but if you're going to conquer the world, you're going to need a pro's internet connection. Imagine throwing the kitchen sink at your online opponents, dishing out some serious pwn when…
Nothing
Your connection drops.
It's a problem we've all raged at. Modern gamers can play anyone, anytime and it's incredible. But unless you have a robust internet connection, it can be a nightmare of throttling, nasty lags, and spotty uptime.
But humans are amazing, and where there is a problem, we will find a solution. Step up, VPNs.
ExpressVPN is the gamer's VPN choice
A VPN is a simple, easy to use software that unleashes the full power of the internet, without restrictions, taking gaming to the next level. VPNs offer gamers fast, uninterrupted gameplay from anywhere in the world.
Taking gaming seriously means taking your internet connection seriously too, which is why ExpressVPN offers lightning-quick speeds and 99.9% uptime.
A gaming VPN will stop you getting pwned by ISP throttling and DDoS attacks, but also open up hitherto unimagined rage as you play on game servers around the world. Try The King of Fighters XIV on the Asian gaming networks; your feet won't touch the ground.