Comment regarder en direct du curling grâce à un VPN
You can watch a curling live stream online—including the Tim Hortons Brier—with a VPN in a few steps:
Connect to a server location that matches the broadcaster you want to watch. For example, if you'd like to watch a Canadian broadcast, connect to a server in Canada. 

Check the schedule of the broadcaster you want to watch and find the game you want to watch.

Tune in and enjoy!
Watching on a computer? For the best streaming experience, use the ExpressVPN browser extension for Chrome, Edge, or Firefox.
Regardez en direct les Championnats du monde seniors de curling 2023
CBC Sports
Price: Free
Country: Canada
CBC is one of Canada's biggest broadcasters, and its online streaming service, CBC Gem, is a great way to stream on-demand news, entertainment, and lots of popular sports like curling and ice hockey. Check the schedule to see when you can watch curling games live. Fans can also catch up by tuning into That Curling Show, streaming weekly through the season with Six-time Scotties champion Colleen Jones and CBC Sports reporter Devin Heroux breaking down all the action. CBC Gem has apps for smartphones and tablets if you want to watch on the go.
TSN+
Price: 8 CAD/day, 20 CAD/month, or 200 CAD/year
Country: Canada
Live stream several curling tournaments—including the Tim Hortons Brier—through TSN+, the online streaming platform of Canada's TSN. Unfortunately, TSN does not offer a free trial. However, the service does allow users to purchase a one-day pass—useful if you just want to tune in to a certain game or the final. Check the broadcaster's schedule to see when events are streaming live.
Note: You need a Canadian payment method to subscribe to TSN+.
Regardez du curling en direct sur d'autres chaînes
SRF
Prix : Gratuit
Pays : Suisse
Le radiodiffuseur de service public suisse SRF propose une gamme de diffusions sportives en direct gratuites, en plus d'émissions de télévision, de documentaires et de films. Vous pouvez trouver une gamme de sports d'hiver à diffuser, y compris le curling, le hockey sur glace et le ski. Notez que les émissions sont en Allemand.
Regardez gratuitement les moments forts du curling
Chaîne YouTube du monde de curling
Prix : Gratuit
Retrouvez les vidéos des plus grands matchs et des faits saillants des tournois sur la chaîne YouTube officielle de World Curling.
That Curling Show revient pour mettre en place les Scotties avec Jennifer Jones et Einarson à la tête du spectacle. Colleen Jones, six fois championne des Scotties, et le journaliste de CBC Sports Devin Heroux rapprocheront les amateurs de curling des équipes et de l'excitation comme jamais auparavant.
Les fans peuvent regarder l'émission hebdomadaire tout au long de la saison sur la chaîne YouTube de CBC Sports et CBC Gem.
ExpressVPN est un service VPN qui n'est pas destiné à une utilisation visant à porter atteinte aux droits d'auteur. Pour plus d'informations, veuillez lire les conditions de service d'ExpressVPN et les conditions d'utilisation de votre fournisseur de contenus.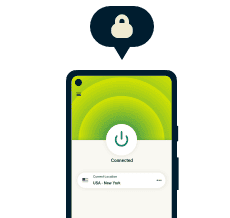 Need step-by-step streaming help?
24-HOUR LIVE CHAT SUPPORT