Australia VPN Proxy Service
The ExpressVPN Guide to VPN for Australia
Over 100 servers in Australia spread across Sydney, Melbourne, Brisbane, and Perth.
Unlimited bandwidth
Fast connection
Blocks ISPs from logging your data
Learn how you can use ExpressVPN to fight data retention both inside and outside Australia.
Get ExpressVPN
How to watch Australian sport online with a VPN
Australian sport fans can use a VPN to stream sporting events around the world. All you need is a computer or mobile device and a fast, reliable VPN.
Stream live events like:
Visit the ExpressVPN Stream Sports Guide to learn more about watching your favorite sports online with a VPN.
Photo credit: Tristen Murray, CC BY-SA 2.0
Choose from 4 Australian VPN server locations
ExpressVPN has four convenient VPN server locations in Sydney, Melbourne, Brisbane, and Perth. That means you can get a fast, secure, and reliable VPN connection from the east and west coasts of Australia! For best results, choose the location nearest you:
Sydney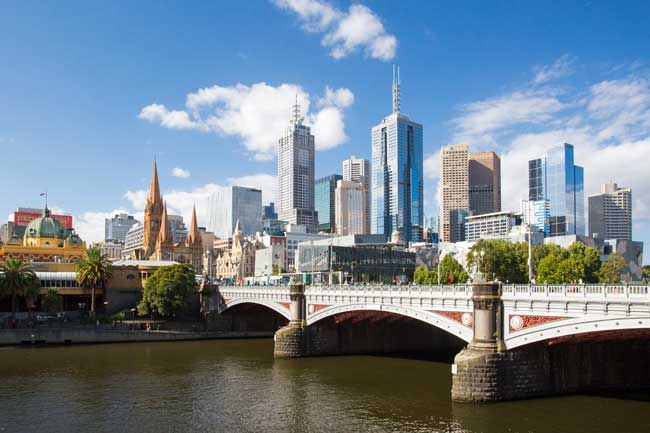 Melbourne
Brisbane
Perth
Australian VPN users can proxy their connection to 160 VPN server locations in 94 countries around the world, including:
Digital privacy in Australia
The Copyright Amendment Act
Also called the Online Infringement Act, the Copyright Amendment Act allows the Australian government to force ISPs to block foreign websites based on evidence of copyright infringement. Like most anti-piracy legislation, this law is well-meaning but dangerous. It leaves the definition of an "offending website" open to broad interpretation and abuse. Otherwise legal sites that happen to host some pirated files could be shut down entirely.
Metadata retention
An Australian law passed in 2015 requires all telecoms (including ISPs) to retain user metadata for up to two years and provide it on demand to federal agencies. This data includes the source and destination of an email, as well as the time and date of a web browsing session.
Don't like the Australian government watching you through your ISP?
Use a VPN to hide your IP address and encrypt your web traffic so that your browsing data is hidden from your ISP and other third parties.
Support internet freedom
ExpressVPN is a proud financial supporter of non-profits like The Electronic Frontier Foundation, The Internet Defense League, Fight for the Future, and Access.
How VPN works
The Best VPN for Australia
With a VPN for Australians, you can...
Enjoy fast, throttle-free streaming
Browse the internet securely
Protect your digital privacy
Access censored sites on all your devices