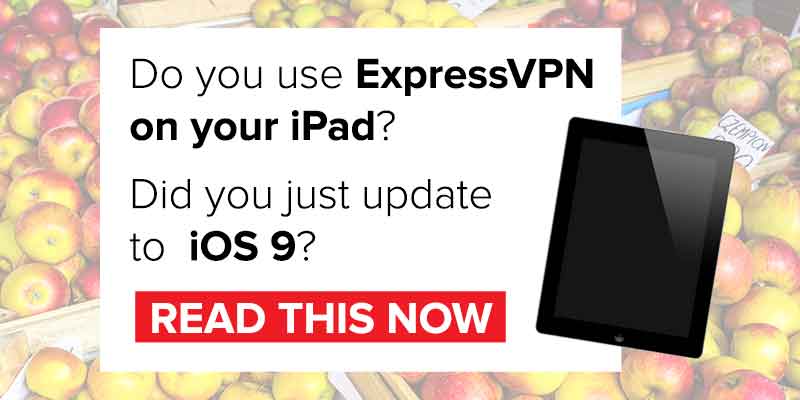 UPDATE! 30 September 2015
ExpressVPN 4.6.1 is now available in the App Store!
You can now download ExpressVPN 4.6.1 from the App Store,
We've fixed the auto-reconnect bug and everything should be working fine now! ??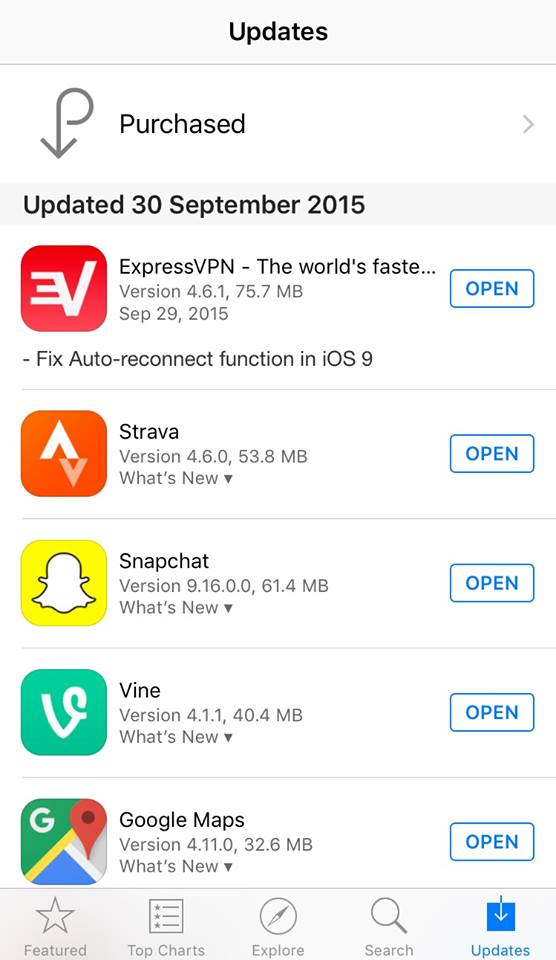 Once again, we are sorry for the problems you may have experienced since updating to iOS 9. We know how frustrating it is to have limited access to the Internet, and we realise many of you count on ExpressVPN to stay connected. So thank you very much for your patience. You guys are the best! ! ?✌
UPDATE! 25 September 2015
Hi, everybody. Unfortunately, v4.6 still has a few bugs in it. We are working hard to get the fix into the App Store ASAP. We will keep you posted about how to fix it. We are very sorry for the inconvenience, and thank you sincerely for your patience.
UPDATE 21 SEP 2015: ExpressVPN v4.6 is now available in the App Store — and the Location Picker bug is fixed. Download it now!
To our wonderful iPad users:
If you recently upgraded to iOS 9, you might have noticed that the Location Picker in our app is broken. 🙁 🙁 🙁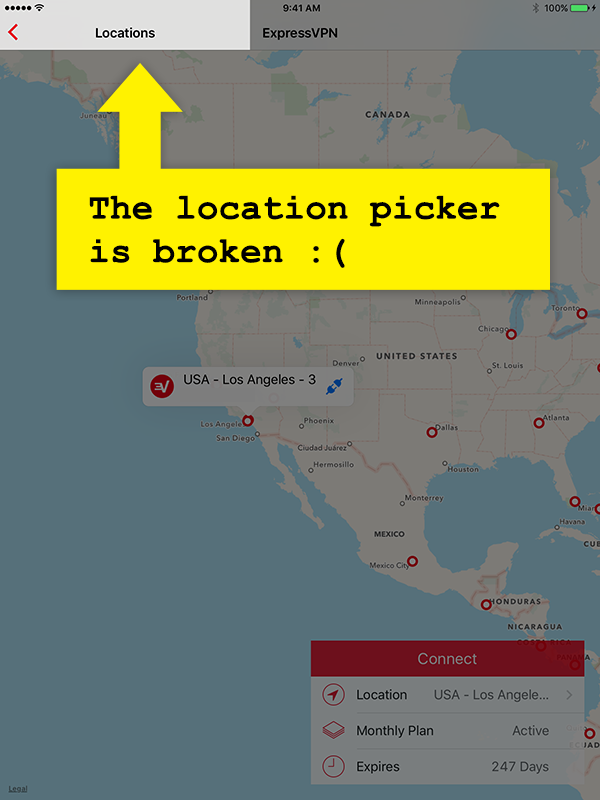 We are very sorry about this. We are fixing the issue right now. You will be notified when the app is fixed and ready for you via an App Store update notification.
In the meantime, stay connected to our VPN servers with our Express Manual Setup for iOS. Setup is incredibly quick and easy. We've created this step-by-step tutorial to walk you through the entire process.
Once again, we are very sorry about the bug. We hope this temporary solution will keep you connected and happy. 🙂
You can also follow us on Twitter and Facebook for the most up-to-the-minute announcements.
Cheers!
– Your Friends at ExpressVPN