Every day, millions of people around the world rely on ExpressVPN's services to help them take control of their internet experience, whether it's to access their favorite content or to secure their online activities from snoops.
Today, we are excited to share a feature-packed update that we think you are going to love—and at no extra cost. It includes even more ways for you to protect yourself online with a single app and subscription. Here are the exciting new tools and feature upgrades:
1. Hide intrusive display ads when browsing the web
The average person is exposed to hundreds of ads a day, and our new ad blocker can help minimize that. Not only are they annoying and likely of no interest to you, but ads also slow down web pages and consume your data as they load. Our new feature filters out most display ads and stops them from loading and appearing on your browser. 
We recommend using the new ad blocker together with other advanced protection features, such as Threat Manager, to not only keep you from seeing some ads but also block the trackers that third parties like advertisers may use to spy on you.
2. Block access to explicit content
Have more control over your digital well-being with our new adult-site blocker. This new feature is an extension of our other advanced protection features that use open-source blocklists for blocking ads, trackers, malicious sites, and adult sites. We regularly review and update these blocklists so that you can stay protected against the latest threats.
To enable these new features, go to Options > Settings > Advanced Protection, then turn on the toggles. 
The new ad blocker and adult-site blocker are available from today on ExpressVPN's apps for Android, iOS, and Windows. They will be available on Linux and Mac by the end of this year.
3. VPN servers in 105 countries
In response to your feedback, we've expanded our server network from 94 to 105 countries. This means you have access to an even more diverse range of IP addresses and a wider selection of servers to meet your location-related needs. 
Here's the list of new server locations:
All of the new locations use our modern 10-Gbps servers, so you can expect fast speeds and reliable connections.
4. Connect 8 devices simultaneously
We're updating our multiple-device policy to allow eight simultaneous connections per subscription—up from five simultaneous connections previously. 
We understand that the average modern user now owns more connected devices, and this new policy will help ensure that you can continue to enjoy the benefits of ExpressVPN across every device you own. You are encouraged to install ExpressVPN on as many devices as you wish; there's no limit to installations, only to the number of devices you can connect to the VPN at the same time.
Those who wish to use ExpressVPN on more than eight devices at a time may consider purchasing Aircove, our award-winning router with built-in ExpressVPN functionality. Aircove protects every device in your home right from the source—even those that may not be able to install ExpressVPN apps, like your smart home devices, voice assistants, and gaming consoles.
5. Auto-updates for the latest features and security enhancements
The ExpressVPN desktop apps now come with automatic updates by default. This means that after updating to the latest versions of your desktop apps, you will no longer have to manually update your apps to enjoy the latest features and security enhancements in the future. 
Auto-updates are particularly useful for users who are located in countries with internet restrictions and may not always have easy access to the ExpressVPN site to perform manual updates of their apps. With this new feature, the apps will automatically update when a new version is available, ensuring that all users can always stay digitally connected and protected.
We encourage you to update to the latest versions of our desktop and mobile apps to enjoy these new features and enhancements. We can't wait to hear your feedback, so that we can continue to look for ways to improve and deliver even more value to you.
Read more: Auto-update: A deceptively simple feature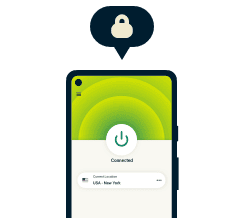 Take back control of your privacy
30-day money-back guarantee