There are so many tips and tricks to improve your online privacy and security, the lists can get overwhelming (see here and here). So for Data Privacy Day, on January 28, we thought we'd whittle the lists down to the basics. 
You probably already have some of these checked off, and if so, great! That means you're already doing something to protect your online privacy.
Let's get started. 
1. Use end-to-end encrypted messaging apps
You probably already use one, so this is an easy win. WhatsApp and Signal both have end-to-end encrypted messages enabled by default, though it's worth saying that WhatsApp is owned by Meta, if that is a concern. Read our detailed comparison of WhatsApp vs. Signal.
Read more: The best messaging apps for privacy and security in 2023 
2. Use a secure browser that doesn't track you
Sure, you could download an extension that blocks cookies and trackers, but getting a browser that does so by default makes life much easier. Firefox blocks third-party cookies, trackers and malicious scripts from the get-go.   
Read more: Best browsers for privacy in 2023
3. Get a VPN
A good VPN masks your IP address while routing your internet traffic through an encrypted tunnel. It also lets you access content securely using strong encryption, so you can browse, shop, stream, and more without worrying about anyone snooping on your activity. Try our VPN out.
4. Get a password manager 
Forgetting and resetting passwords are not just a pain, they're a surprisingly huge time sink too. Storing your logins in a password manager app means you only need to remember one primary password, and can create strong passwords without worrying about forgetting them. 
If you don't have one yet, use a password manager like Bitwarden or Dashlane, and start organizing your password there. Premium versions of password managers let you use one account across all your devices. 
Read more: How a password manager lets you use stronger passwords
5. Review your social media account privacy settings
People share a lot about themselves online: It's how we stay connected to loved ones, our community, and the world at large. Check that your privacy settings on Facebook, Instagram, Twitter, and Reddit are in line with what you're comfortable sharing. 
6. Update your devices
There's normally a good reason your software is being updated. Updating your devices protects you from malware, zero-day exploits, and fixes pre-existing software bugs.
Check your device for updates if you haven't turned on auto-updates. Follow these links for instructions to how you can manually update Windows, Mac, iOS, and Android. 
Read more: Here's why you should you turn on auto app updates
7. Use a search engine that won't track your search history
Some search engines make money by tracking searches in order to target you with ads they think you'll be interested in. These Big Tech players exploit your data to increase advertising revenue, and show you ads that chase you around the web. Search engines like DuckDuckGo and Ecosia are private and do not use your personal information to make money. 
Read more: Ranked: Best (and worst) search engines for privacy in 2023
There you have it. Do all of the above and you are set for a more secure online experience. Share these tips with anyone you think could do with a bump-up in their online security.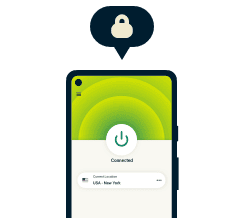 Protect your privacy with the best VPN
30-day money-back guarantee