The ExpressVPN browser extension is an add-on available in Chrome, Firefox, Edge, Brave, or Vivaldi browsers, running alongside the ExpressVPN app for Mac, Windows, or Linux on your computer.
When we developed the ExpressVPN app for Mac, Windows, or Linux, we wanted to give our users a safer, more secure browsing experience. Because it works in conjunction with the full app, the ExpressVPN extension gives you all the protection of a VPN, unlike some other VPN extensions out there. It can also help you spoof your HTML5 geolocation on most sites, and it features the Electronic Frontier Foundation's HTTPS Everywhere.
HTTPS Everywhere ensures that you are automatically directed to the safer HTTPS version of thousands of major websites. What's more, it works whether or not you're connected to the VPN.
Learn more about what the browser extension does for you.
Note that you must have the ExpressVPN app on your computer and an ExpressVPN subscription in order to use the browser extension.
If you want to see our full release notes for our browser extension, click here.
ExpressVPN browser extension: Full list of features
Connect and disconnect the VPN from your browser
Easily change your VPN server location
Access additional privacy and security features
Auto-connect when you open your browser
Quickly see your VPN connection status from the toolbar
Get connection status notifications
Available in 17 languages
Install the ExpressVPN browser extension today
Full installation instructions can be found here.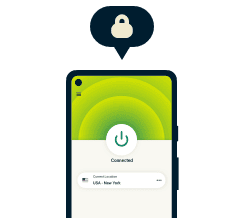 Privacy should be a choice. Choose ExpressVPN.
30-day money-back guarantee