The rising cost of living and other global challenges have made moving to another country a more attractive option for some people.
Where's the best place to live? Our research reveals top locations for various life stages:


.

Best countries for young professionals and remote workers: Destinations in the UAE, Germany, Estonia, and Bali offer a vibrant lifestyle, a strong tech scene, and a relatively low cost of living.


.

Best countries for families and retirees: Cities in Europe and Latin America are good choices for both. They offer excellent schools, safe neighborhoods, and a slower pace of life.
We break down safety, visa requirements, living costs, and infrastructure to help you choose a new home.


.

Our digital relocation toolkit includes essentials like a VPN router for added security, and cloud storage for important documents.
---
Moving across borders involves more than changing your address. It requires taking a leap of faith into the unknown. And for those considering joining the global community of over 281 million expats, there's the big question: Where to go? While popular cities in Canada, the UK, and New Zealand are usually the go-to hubs for English speakers, there are lesser-considered destinations worth exploring.
To help you make an informed decision, we've curated a list of locations that cater to different stages of life. Our selection takes into account practical aspects such as safety, visa requirements, quality of life, and cost of living. 
From bustling urban centers like Singapore and Dubai to peaceful destinations like Bali and Goa, we've included diverse options. We have a destination for you whether you're a professional seeking fresh opportunities, a family prioritizing your children's well-being, or a retiree ready for a new chapter.
Jump to…
Careers without borders: Best destinations for working expats
Other noteworthy cities for expat professionals
Best cities for remote workers
Other excellent places for remote workers
Best cities for expat families
Other great cities for expat families
Best places for expat retirees
Other notable cities for expat retirees
Your digital relocation toolkit
Careers without borders: Best destinations for working expats
Expat professionals are highly driven by opportunity. Fueled by a thirst for knowledge, a taste for adventure, and a desire to broaden their horizons, they actively seek out cities that promise not just a job, but a career that they desire.
Before diving into the global job market, however, there are crucial steps to take. Securing a job offer before making the leap is a strategic move. Balancing the cost of living against the anticipated salary is another. Each new place, no matter how exciting, comes with its own set of social and cultural norms. Language barriers should also be anticipated, homesickness, though often downplayed, is a real challenge, and establishing a support network can make all the difference.
With that in mind, let's jump into the locations that we believe offer the most potential for ambitious professionals:
1. Dubai, United Arab Emirates
Dubai, once a quiet fishing village, has transformed into a diverse cultural center with abundant opportunities. This shift in status is credited to substantial investments in infrastructure and notable architectural projects, including the renowned Burj Khalifa, the world's tallest building. Situated in the Arabian desert, Dubai enjoys a consistently sunny, warm, and dry climate, offering residents a comfortable and cosmopolitan lifestyle.
Job opportunities
Contrary to the global trend, Dubai's job market displays remarkable resilience. In the first quarter of 2023, certain sectors, particularly technology, have seen growth rates soar to as high as 20%. Employment prospects span various industries including finance, hospitality, technology, marketing, and beyond. The presence of regional offices for numerous multinational corporations and businesses further enhances Dubai's appeal as a hub for career advancement.
Salary considerations
The average salary for expats in Dubai is 21,500 AED per month (5,853 USD), which is higher than the global average. 
Additionally, there is no income tax in Dubai, which is a major advantage of working there. This applies to corporations, as well as to locals and expats, regardless of whether the income is derived from work endeavors, capital gains, or sales. Essentially, what you earn is what you keep.
Innovation 
From investing heavily in AI and blockchain to projects focused on sustainability, Dubai is a city that is constantly innovating. The government has made a concerted effort to promote innovation, and the city has a thriving startup ecosystem.
Networking
Dubai's vibrant business landscape provides ample opportunities to engage with recruiters and industry experts. For burgeoning professionals, the size of their professional network can significantly influence their future prospects. In Dubai, connecting with a diverse range of professionals won't be a concern, given that about 85% of the city's population consists of expats.
Having a strong network can also boost your chances of finding a job. In Dubai's fiercely competitive job market, having local insights and connections can be an advantage. If you want to be a step ahead when trying to find a job in the Emirates, consider exploring Dubai on a tourist visa and acquiring a local phone number before applying through platforms like LinkedIn and other job boards.
Quality of life
Dubai is a city that has invested heavily in the comfort of its residents. It has a modern healthcare system, good infrastructure, clean streets, and plenty of parks and recreation areas. Dubai also has a vibrant entertainment scene and hosts a number of cultural events throughout the year.
Culture
Dubai is a mix of cultures where English is widely spoken, making it easy for expat professionals to live and work there without learning Arabic, the city's local language. Dubai is also known for its hospitality, family values, and conservative dress code. Alcohol is not illegal but only served in licensed venues. It's also important to note that Dubai's legal system is based on Islamic law (Sharia), which forbids certain behaviors considered commonplace in most countries, such as public displays of affection, especially between the same sex.
Transportation
Most people in Dubai get around using public transportation, such as the Dubai Metro or Dubai Buses. These are the cheapest and most efficient ways to get around the city. However, taxis and ride-hailing services are also popular options, especially for those who are looking for convenience. Owning a car and driving is another option, but just be prepared for the traffic, which can be very congested—especially during rush hour.
Safety
Dubai is one of the safest cities in the world, with a low crime rate and a strong police presence. The city has strict laws and regulations that are constantly enforced, and it uses high-tech security measures to keep track of people and prevent crime. There is also a visible police presence in Dubai, which helps to deter crime and make people feel safe. 
Visa requirements
There are three types of residence visas for working in Dubai (and the UAE, in general): 
Standard work visa:

This is the most common type of visa and is available to both private and government sector employees. It is typically issued for two years and can be renewed.

Green visa

: This visa is designed for skilled employees and freelancers who meet certain criteria, such as having a bachelor's degree or higher and a salary of at least 15,000 AED per month (about 4,000 USD). Green visa holders can self-sponsor their visa for up to five years, which means they do not need an employer sponsor.

Domestic worker visas

: This visa is for domestic helpers, such as maids, nannies, and drivers. It's typically issued for one year and can be renewed.
2. Singapore
Nestled between Malaysia and Indonesia, this island nation has transformed itself into a global hub over the past few decades. Its dynamic blend of economic opportunities, modern infrastructure, and multiculturalism make it a prime destination for those looking to kickstart their careers. Working expat professionals can enjoy both the vibrant cityscape and the tranquility of nature or indulge in Singapore's diverse culinary scene. Just remember to leave your chewing gum at home if you want to avoid a hefty fine.
Job opportunities
Singapore's economy is thriving, and it's known for its business-friendly environment. The city provides a wide range of job opportunities across various industries including finance, logistics, healthcare, and technology. As a major financial hub in Asia, Singapore hosts numerous multinational banks and financial institutions, making it an attractive destination for professionals in finance or banking.
Salary considerations
Salaries in Singapore are generally high, with the median income being around 5,000 USD per month. Middle managers can earn an average salary of 88,000 USD a year. The tax rates are also relatively low, with the highest marginal tax rate being 22%. 
Singapore is a meritocratic society, so your salary is more likely to be based on your skills and experience, rather than on your gender, ethnicity, or other factors.
Innovation
Singapore has made substantial investments in innovation and technology, creating a supportive ecosystem for startups, research and development, and networking. The Lion City also consistently earns high rankings on Statista's annual Ease of Doing Business index due to its business-friendly atmosphere, efficient processes, and supportive regulatory framework.
Networking 
Expats in Singapore can tap into a thriving professional network. Engage with industry associations like the Singapore Chamber of Commerce, attend expat-focused events, and leverage online platforms like LinkedIn for seamless connections with like-minded professionals. 
Quality of Life
Singapore is a highly developed city-state with a high standard of living. The infrastructure and public transportation system are well-developed, with modern hospitals, and world-class schools. The healthcare system is universal, providing high-quality care to all citizens and permanent residents. The education system is highly regarded, consistently ranking among the best in the world. Singapore is a diverse and multicultural city with a vibrant arts and culture scene. It is also a corruption-free and economically liberal country.
Culture
Singapore is a multicultural country with four official languages: English, Malay, Mandarin, and Tamil. This mix of cultures, languages, and nationalities provides a unique and vibrant cultural landscape. 
Expats in Singapore can enjoy a wide variety of cultural experiences, from exploring the country's many historical landmarks to sampling its delicious cuisine. English is widely spoken in Singapore, making it easy for expats to communicate and integrate into society.
Transportation
Singapore has a well-developed public transportation system that is used by locals and expats alike. The most popular modes of transportation are the Mass Rapid Transit (MRT) and buses. The MRT is a subway system that covers most of the city-state, while buses connect the MRT stations to the rest of the island. Both the MRT and buses are affordable and efficient ways to get around Singapore. Taxis and ride-hailing services are also available, but they can be more expensive—as can owning a car, as parking is limited in the city. 
Safety
Singapore is generally considered to be one of the safest cities in the world, with a low crime rate and a well-developed and efficient law enforcement system. The streets are safe, even at night, and it's rare to hear of violent crime.
Visa requirements
Singapore offers a variety of work visa options for foreigners, depending on their job type and skill level. The most common work visas are the Employment Pass (EP), the S Pass, and the Work Permit.
The Employment Pass (EP)

: This visa is for high-skilled professionals who earn a monthly salary of at least 4,500 SGD (3,300 USD). EP holders are exempt from foreign worker quotas and levies, unlike S Pass and Work Permit visas.

The S Pass:

This type of visa is for mid-skilled workers who earn a monthly salary of at least 2,300 SGD (1,685 USD).

Work Permit:

This visa is for low-skilled workers who earn a monthly salary of less than 2,300 SGD, such as laborers.  
There are also a number of other work visa options available in Singapore, such as the EntrePass for entrepreneurs, the Training Employment Pass for students, and the Work Holiday Pass for young people.
3. Berlin, Germany
Germany's capital is culturally vibrant and renowned as one of the greenest cities globally. It provides its residents with ample access to nature through numerous parks, gardens, and green spaces. Expat professionals are also flocking to the city for another kind of green: Its thriving job market. Berlin's diverse culture, booming start-up scene, and lively atmosphere make it an attractive destination for those seeking international work experience.
Job opportunities
Berlin has a strong economy and a wide range of job opportunities for expats. The most popular job fields in Berlin are currently tech and IT, customer service, sales and business development, recruitment, hospitality, childcare and teaching, marketing and account management, and content writing and editing. Berlin is also home to world-class research institutions and universities, making it a great place for those seeking higher education or employment in science.
Salary considerations
Salaries in Berlin are generally lower than in other major European cities. However, the cost of living is also lower in Berlin, so it is still possible to live comfortably on a modest salary.
The average salary in Berlin is 45,858 EUR per year (around 49,130 USD). However, salaries can vary significantly depending on your profession, experience level, and the industry in which you work. 
For example, software engineers in Berlin can expect to earn an average of 62,000 EUR (66,500 USD) per year, while customer service representatives earn an average of 35,000 EUR (37,400 USD) per year. The German tax system is also progressive, meaning that you pay a higher percentage of tax on your income as you earn more. 
Innovation
Berlin is a European hub of innovation. It's home to over 20,000 startups and scaleups and is also a center for technology, creative industries, and research. This offers career opportunities in areas such as IT, design, media, and science.
Networking
Berlin offers numerous opportunities to build and maintain networks via industry events, coworking spaces, social media, networking gatherings, professional associations, cultural events, workshops, and more.
Young professionals interested in entrepreneurship will also find loads of opportunities to network, learn, and grow in Berlin. There are a number of accelerator programs and incubators that provide support to startups. 
Quality of life
Overall, the quality of life in Berlin is considered high. The city is safe, clean, and has a lot to offer its residents, including a vibrant cultural scene, excellent public transportation, and a variety of parks and green spaces. 
Culture
Berlin has an open attitude towards international professionals. The majority of Berliners are proficient in English, allowing you to navigate daily life without needing to learn German. However, learning the language can significantly improve your prospects in both the job market and metropolitan lifestyle. It also makes it easier to connect with locals and avoid any misunderstandings.
Safety
Berlin is generally considered a safe city. Like any major urban area, it has its share of petty crimes and occasional incidents, but violent crime rates are relatively low compared to many other cities.
Transportation
Berlin has an excellent public transportation system that makes it easy to get around the city. The system consists of the U-Bahn (underground), S-Bahn (suburban rail), buses, trams, and ferries. Berlin is also a very bike-friendly city. There are dedicated bike lanes, and the city is relatively flat, making it easy to get around by bike. Its central location also makes it a great hub for discovering other European nations.
Visa requirements
Eligibility for foreign workers in Germany varies based on nationality. For example, EU, EEA, and Swiss citizens can work in Germany without a visa but need to register for stays exceeding three months. U.S., Canadian, Australian, New Zealand, Israeli, Japanese, and South Korean nationals can work in Germany, applying for a work and residence permit directly, without the need for an entry visa.
For other non-EU nationals, the process is a little more complex, but there are various visa options available: 
EU Blue Card:

This visa is designed for highly skilled workers with a qualifying job offer. To be eligible, you must have a university degree or equivalent qualification, and your job offer must meet certain salary and qualification criteria. The salary requirement is currently 56,400 EUR per year (60,414 USD) for most occupations, but it may be higher for some professions.

Work Visa:

This visa is for non-EU nationals who have a job offer in Germany. To be eligible, your job offer must be from a German employer and it must meet certain salary and qualification criteria. The salary requirement is currently 45,820 EUR (49,000 USD) per year.

Job Seeker Visa:

This visa allows you to stay in Germany for six months while you search for employment. To be eligible, you must have a university degree or equivalent qualification, and you must have sufficient financial resources to support yourself during your stay.

Freelance or Self-Employment Visa:

This visa allows you to live and work in Germany as a freelancer or self-employed person. To be eligible, you must have a business plan and you must be able to demonstrate that your business will be profitable.
Other noteworthy cities for expat professionals
Hanoi, Vietnam
Economically, Vietnam is the fastest-growing ASEAN country. Hanoi, with its increasing global presence, offers abundant career opportunities in startups, tech firms, and innovation projects. 
Young professionals can grow their skills and gain experience with a low cost of living. The expat community provides networking, social activities, and support—the city's authentic culture and neighboring history also offer a broader perspective. In the growing tech and service sectors, expats can expect an average salary of around 78,000 USD, along with a comfortable lifestyle due to low living costs and a 20% income tax rate.
Visa requirements: Expat professionals working in Vietnam usually need an LD Visa and, in many cases, a work permit for legal employment. For longer stays, some workers can opt for a Temporary Resident Card (TRC).
Bilbao, Spain
Bilbao, located in Spain's Basque Country, is a thriving hub for expat professionals. The city boasts the renowned Guggenheim Museum, a highlight of its cultural scene. Bilbao's modern urban landscape is also characterized by innovative architecture and lush green oases—a draw for many.
The quality of life in Bilbao is high, striking a balance between urban convenience and natural beauty. Bilbao is well-equipped with a robust public transportation system and an international airport, and there are lots of opportunities for career advancement, especially in the technology and design sector. And the city's famed Basque gastronomy offers a unique culinary experience for foodies.
In terms of expenses, the average cost of living in Bilbao is roughly 1,822 USD per month (rent-included), while the average gross salary in Spain sits at 2,150 USD per month per person. This can allow for a relatively comfortable standard of living.
Visa requirements: Visa requirements for expat professionals vary based on nationality and employment status. Like Germany, EU, EEA, or Swiss citizens can work in Spain without needing a visa. However, non-EU/EEA/Swiss citizens usually require a work visa sponsored by their employer, followed by obtaining a residence permit upon arrival.
Cluj-Napoca, Romania
Cluj-Napoca, often dubbed the "Silicon Valley of Transylvania," is a thriving IT hub in Eastern Europe. It houses a plethora of tech companies, startups, and research institutions, offering expats, particularly those with technical backgrounds, abundant job opportunities in software development, data analysis, and artificial intelligence.
The city's international vibe attracts a growing number of expats, and strong local English proficiency eases communication. Beyond its tech scene, Cluj-Napoca boasts a lively cultural landscape with numerous theaters, galleries, and festivals. Moreover, the city offers a high quality of life, ample green spaces, and various recreational activities, promising an attractive lifestyle.
Keep in mind that the average cost of living in Cluj-Napoca amounts to  1,160 USD, surpassing the city's average salary of 959 USD. So, it's wise to approach salary negotiations with careful consideration.
Visa requirements: These vary, depending on nationality and employment status. Similar to Germany and Spain, EU, EEA, or Swiss citizens can work in Romania without a visa—while non-EU/EEA/Swiss citizens typically need a work visa sponsored by their employer, followed by a residence permit.
From home office to global office: Best cities for remote workers
The pandemic may have been the catalyst that set the movement in motion, but young professionals are increasingly prioritizing the freedom to work from anywhere—with specific cities emerging as prime destinations for digital nomads and remote workers. These urban hubs not only offer invigorating work environments but also blend culture and high-quality living with robust digital infrastructure.
Here's why these metropolises and serene coastal retreats are becoming optimal havens for remote workers:
1. Bali, Indonesia
Bali, known as the "Island of the Gods," has become a thriving hotspot for young remote workers from around the world. Its stunning natural beauty, cultural richness, and reliable digital infrastructure make it an ideal locale for work and play. 
With a lively community of like-minded peers gathering in co-working spaces and social events, Bali offers an opportunity to seamlessly integrate work and quality of life for a unique professional experience.
Digital infrastructure
It's a given that a solid internet connection is essential for remote work, and Bali has made significant improvements to its digital infrastructure in recent years to better accommodate remote workers. Additionally, many cafes and restaurants in Bali now offer workspaces with Wi-Fi access, providing a flexible work environment.
Accommodation
Bali provides a diverse range of accommodation options, spanning from luxurious villas to budget-friendly guesthouses. This allows remote workers to choose the accommodation that best suits their needs and budget.
Transportation
Transportation in Bali is not as developed as in other countries, but it's still possible to get around easily. The most common transportation options are motorcycles, scooters, ojeks, buses, taxis, and cars. Motorcycles and scooters are the cheapest and most convenient option, especially when getting around crowded areas like Kuta, but they can be dangerous. Buses are a good option if you're on a budget, but they can be crowded and unreliable. If your budget allows it, renting a car is a good option if you want to explore the island at your own pace.
Quality of life
Bali boasts a cost-effective lifestyle compared with many Western countries. Affordable accommodation, food, healthcare, and transportation options allow remote workers to enjoy their lifestyle without overspending.
The abundance of fresh, healthy food options, along with numerous yoga studios, wellness centers, and outdoor activities, supports a healthy lifestyle and can boost productivity.
Being surrounded by nature provides natural stress relief and promotes overall well-being. Bali offers a wide range of options, from stunning beaches and rice terraces to lush jungles and captivating sunsets over the sea.
Safety
Bali generally provides a safe environment for remote workers. The island maintains a low crime rate, particularly in comparison with many urban centers around the world. While petty theft can occur, it's not a prevalent issue, and basic precautions like keeping valuables secure are usually sufficient. 
Culture
Balinese culture is deeply rooted in religion and spirituality. The Balinese people believe in a hierarchy of gods, spirits, and ancestors. They also believe in the importance of balance and harmony in all aspects of life. This belief is reflected in their art, architecture, and daily practices.
Bali's local population is known for its hospitality and friendliness towards foreigners. The island's strong sense of community and deep-rooted cultural values contribute to its overall safety. However, like in any destination, it's recommended to be aware and respectful of local customs.
Visa requirements
Currently, the top choice for digital nomads is the B211a tourist visa, allowing a 180-day stay in Indonesia without income tax on foreign earnings. Note that this visa doesn't allow for domestic income. 
The government is developing a Second Home Visa which is valid for up to five years, but its release has faced delays, so interested remote workers should stay tuned for eligibility details.
2. Madeira, Portugal
As Lisbon and Porto witness a surge in costs and crowds, remote workers are turning their gaze towards alternative Portuguese locales that offer the same charm at a fraction of the price. Set amidst the glistening Atlantic Ocean, the island and autonomous region of Madeira beckons with its pristine landscapes and temperate climate.
Here's a closer look at how Madeira fosters an environment for creativity and productivity.
Digital infrastructure
Madeira boasts a thriving community of digital nomads and remote workers. As a result, the island nation's infrastructure has seen notable enhancements in recent years—including the addition of various co-working spaces and the fastest internet speeds in Portugal.
Accommodation 
In Madeira, remote workers have several accommodation options to choose from, including apartments, co-living spaces, hotels, and "workation" rentals. Prices start at around 900 USD per month for a two-bedroom apartment.
Transport
Transport in Madeira is reliable and convenient for remote workers. The island has a well-maintained road network, making it easy to get around by car. Rental options are readily available, as are buses that cover most areas of the island. The main bus terminal is in Funchal, the capital city, and it serves as a hub for various routes. Ferries are the best option for getting to and from the mainland.
Quality of life
The quality of life in Madeira is favorable for remote workers. The cost of living in Funchal, the capital city, is notably lower than in 94% of Western European cities. If you choose to settle outside the capital, you're likely to find even more budget-friendly options.
In terms of time zone, Madeira operates on UTC+0, aligning well with many parts of Europe and even some areas in North America. This means that time differences aren't significantly divergent, facilitating smooth communication and collaboration.
The island's temperate climate, characterized by mild year-round temperatures, adds to its appeal as a working destination. With average temperatures ranging from 63°F to 75°F (17°C to 24°C) in most months, Madeira offers an ideal environment for invigorating hikes in the lush hills and mountains, as well as breathtaking views of the Atlantic.
Safety
Madeira is widely regarded as a safe destination, boasting a low crime rate. This peaceful setting provides a secure backdrop for remote workers to carry out their tasks without unnecessary concerns. It's worth noting that Portugal as a whole is ranked 6th in the world for safety, further underscoring Madeira's reputation as a secure environment for both residents and visitors alike.
Culture
Madeira's culture is a rich tapestry of Portuguese traditions blended with unique island influences. The warmth and hospitality of its people are evident in everyday interactions. In terms of language, English is widely spoken, particularly in the service sector and tourist hubs. This makes it easy for remote workers to navigate and communicate within the community. 
The island also takes pride in its vibrant festivals, showcasing music, dance, and local cuisine, offering visitors a chance to immerse themselves in the lively spirit of Madeiran culture.
Visa requirements
Portugal offers several visa options for foreigners:
Non-Habitual Residence (NHR) permit:

This

allows qualifying individuals to reside in the country with a 20% income tax rate for 10 years.

The Golden Visa:

For those seeking a more substantial commitment, the Golden Visa scheme opens the door to unlimited stay and residency through a qualifying investment (minimum 500,000 EUR/530,000 USD), usually involving property purchases.

Digital Nomad Visa:

Portugal ALSO recently introduced a Digital Nomad Visa for non-EU remote workers. The sole requirement is a minimum monthly income of 3,040 EUR (3,250 USD). This straightforward process allows remote workers to establish themselves in the country quickly.
3. Tallinn, Estonia
If you don't mind the colder climate and are drawn to the beautiful coastline of the Baltic Sea, Tallinn, the capital of Estonia, could be home to your next mobile office. In fact, this forward-thinking digital nation takes a quite unconventional and unique approach to residency.
Digital infrastructure
Tallinn is ranked 18th in the world for its digital infrastructure by the World Bank. The majority of public services, ranging from tax returns to medical care, are accessible online. The internet speeds are highly competitive, fostering an environment well-suited for remote digital work.
Accommodation
Tallinn offers a wide range of accommodation options tailored for remote workers. From modern apartments in cities to cozy countryside cottages, there's something for every preference and budget. Many places offer reliable high-speed internet, and co-living spaces with collaborative work environments are also popular. Longer-term options like furnished apartments and extended-stay hotels ensure a comfortable stay. 
Transport
Estonia's efficient public transportation system makes it easy to access different areas of the country, and its compact size makes it quick to get around. In Tallinn, you'll find an extensive network of buses, trams, and trolleybuses that provide convenient and reliable public transportation.
The road network is modern, making car rentals popular for exploring the countryside, and the reliable rail network connects major cities and towns. Estonia's coastal location also offers convenient ferry routes to nearby islands and neighboring countries like Finland and Sweden.
Quality of life 
Tallinn provides an excellent quality of life, combining historical charm with modern amenities. The city is compact and easy to navigate, creating a comfortable work environment. Specifically designed co-working spaces cater to remote workers, enhancing the overall experience of living and working in Tallinn.
The cost of living in Tallinn is also lower than many European cities and the global average. A single-person household typically spends around 1,400 EUR (1,500 USD) per month. Thanks to favorable tax policies, your earnings can go further. For example, company profits that are reinvested or retained aren't subject to taxation.
Safety
Tallinn is politically stable and secure. The country's robust, growing economy reinforces its stability, and it's ranked 33rd in terms of overall safety globally.
When it comes to cybersecurity, Estonia also shines, holding an impressive third-place ranking worldwide. This underscores the nation's dedication to protecting its digital infrastructure and ensuring a safe online environment.
Culture
Tallinn's culture seamlessly blends history with modern vibrancy. The well-preserved Old Town is a window into the past, while a thriving arts scene brings contemporary energy. Tallinn's international atmosphere is further enriched by widespread proficiency in English. Many locals are fluent, making it easy for newcomers to communicate and integrate.
Visa requirements
There are two types of visas available to remote workers in Tallinn:
Estonian Digital Nomad Visa Type D:

This visa allows you to stay in Estonia for up to one year if you can work remotely for a company outside of Estonia, own a business registered abroad, or work as a freelancer primarily serving clients outside of Estonia. You must also have a monthly income of at least 4,500 EUR (4,722 USD).

Estonian Digital Nomad Visa Type C:

This visa allows you to stay in Estonia for up to 90 days. You don't need to meet any income requirements for this visa.
Estonia also offers an e-residency program, which allows digital nomads to establish and manage businesses online without needing a physical presence.
Other excellent places for remote workers
Bermuda
Bermuda might just be the ideal destination for those looking to bid farewell to the traditional office environment and immerse themselves in a perfect working paradise. The endless beaches, with their crystal-clear turquoise waters and fine pink sand, not only provide a relaxing backdrop but also offer ample space for productive work. Supported by a modern infrastructure that includes well-equipped coworking spaces and internet connection speeds of up to 500 Mbps, remote workers can easily find value in this setting.
Bermuda's tax structure, which does not include income tax, makes it an attractive choice for remote workers. This means that individuals whose primary residence is on the island generally do not have to pay income tax on their global earnings. 
Visa requirements: The Work From Bermuda Certificate allows remote workers to reside and work in Bermuda for up to a year. The online application process is straightforward and involves a fee of 263 USD. There's no specific salary requirement; a steady annual income is all that's needed.
Chiang Mai, Thailand
It's easy to see why Chiang Mai holds an irresistible allure for people from every corner of the globe. This charming city situated in the northern hills of Thailand eagerly welcomes visitors with lively markets and centuries-old temples.
Chiang Mai is also proving to be an attractive hotspot for young remote workers due to its low cost of living, well-developed infrastructure (including co-working spaces), and reliable internet access. The rich cultural diversity fosters an inclusive atmosphere, while the proximity to nature and historical sites offers ample leisure opportunities. The agreeable climate, varied Thai cuisine, and a vibrant community of remote workers further enhance the experience.
Visa requirements: As of 2023, Thailand lacks a dedicated digital nomad visa. However, remote workers can utilize the Special Tourist Visa (STV) which is aimed at long-stay tourists and allows travelers to stay in Thailand for up to 270 days. Just note that it's illegal to work in Thailand without a work permit—even as a remote worker—so you'll need to obtain a work permit from the Thai government if you plan on earning an income while in the country.
Bangalore, India
Bangalore, often dubbed the "Silicon Valley of India," is a great city for remote workers, especially those in the tech industry. With its prominent position in global technology and a thriving tech community, the city offers a suitable infrastructure for digital work and networking. Additionally, Bangalore's acclaimed educational institutions provide remote workers access to valuable skills and training for professional development.
In contrast to the hot climates found elsewhere in India, Bangalore's mild weather allows for comfortable year-round work. The city also offers a wide range of affordable restaurants, cafés, and cultural events, contributing to a well-rounded work-life balance.
Visa requirements: India doesn't have a specific visa category for digital nomads. However, there's a long-term visa option that can be extended for up to five years. This allows professionals to live and actively participate in remote work activities while in the country.
Expat families: Where to go for the best quality of life
For families looking to embark on an international adventure, the decision to relocate involves careful consideration of various factors: Cost of living, education quality, safety, accessibility to neighboring countries, a robust support system, and the promise of a vibrant city post-settlement. Drawing from the experiences of professionals who have made this move, we gain valuable insights into the priorities that guide their decision-making.
Below, we delve into top countries that offer an ideal environment for families seeking new opportunities abroad: 
1. Budapest, Hungary
Nestled along the Danube River, Budapest, the vibrant capital of Hungary is gaining recognition as a good place for families to set down roots. From its rich history to its modern urban lifestyle, Budapest offers a blend of culture, convenience, and charm. 
Education
Budapest has a broad spectrum of educational institutions, including international schools that offer various English and other language curricula, setting children up for a multilingual and multicultural future. Budapest International schools are more expensive than local schools but are taught primarily in English, which can be a plus point for many expats.
Quality of life
Budapest offers a high standard of living at a significantly lower cost than other European capitals like Paris and Vienna. This affordability extends to housing, healthcare, and education, enabling families to live comfortably without constant financial strain. 
Hungary also has a relatively low tax rate, approximately 15%, compared to other European Union countries like Denmark and France, which are over 50%. Hungary also has several tax breaks and exemptions that can reduce the overall tax burden for individuals and businesses.
Beyond economic advantages, Budapest provides a rich blend of cultural experiences. The city's landscape is akin to a living history book, adorned with unique architecture and steeped in historic sites. This environment invites families to immerse themselves in a deeply rooted culture and appreciate various art forms, including music, theater, and visual arts.
For families with children, Budapest offers a wealth of engaging activities. Museums come to life with interactive exhibits, historic castles provide a glimpse into the past, and the city's famed thermal baths offer a unique and enjoyable experience for all ages. Budapest is also full of abundant green spaces, from the renowned City Park to the scenic Buda Hills, which present opportunities for hiking, picnicking, and a range of outdoor activities, all within city limits.
Safety
Budapest stands out as a notably safe and secure city, boasting lower crime rates in comparison to its European counterparts. This can be reassuring for parents as they raise their children in a vibrant metropolis. 
In fact, many parents opt for the Buda banks of the Danube River for a more secure and verdant lifestyle. On the other hand, families in Pest enjoy a wealth of fantastic children's parks and playgrounds, complete with musical and aquatic features.
Healthcare
Budapest has a well-established healthcare system, with a range of public and private options. Expats employed by local companies can access Hungary's public healthcare system, with most medical costs subsidized. They can also purchase private health insurance, which is handy considering some expats prefer visiting private hospitals or clinics in Budapest as it almost guarantees English-speaking staff. 
Transportation
The city boasts an extensive and reliable public transportation system, making it convenient for families to commute without owning a car. Visiting nearby countries like Austria, Slovakia, and Croatia is also relatively easy thanks to Hungary's high-speed trains.
Culture 
Budapest is a city steeped in cultural richness. Its architecture blends Gothic, Baroque, and Art Nouveau styles, creating a stunning urban landscape. The vibrant arts scene showcases both local and international talent. Hungarian cuisine, including classics like goulash and delightful pastries, is a cornerstone of the city's culture. Festivals, from the Budapest Wine Festival to the International Documentary Festival, unite locals and expats, fostering a strong sense of community. This cultural diversity makes Budapest an exciting home for expats and families.
In 2022, the Hungarian Central Statistical Office reported that the number of expats in Hungary has doubled to 200,000 over the last two decades. However, it's worth noting that for an English family of expats living in Budapest, language barriers may pose some challenges, as Hungarian is the official language. Learning basic Hungarian, hiring local services, engaging with international communities, and using online resources can help mitigate these challenges.
Visa requirements
Hungary has several types of work permits for families looking to move to the country. The most prominent ones are: 
Residence permit:

EU citizens can enter Hungary as a family and don't need a visa or residence permit to enter or stay in Budapest. They can stay in Hungary for up to 90 days in any 180-day period without a visa. However, if they want to stay longer than 90 days, they will need to apply for a residence permit.

Employment Visa:

This is the most common type of visa for expats who aren't EU passport holders, moving to Hungary. To qualify for a work visa, you must have a job offer from a Hungarian employer. The employer must apply for a work permit on your behalf. Once the work permit is approved, you can apply for a visa at the Hungarian embassy or consulate in your home country.

Family Reunification Visa:

If you have a work visa for Hungary or a valid residency permit, and you want your spouse and children to join you, you can apply for a family visa. 
In addition to the visa requirements, you will also need to meet certain financial requirements to show that you have enough money to support yourself and your family during your stay in Hungary.
2. Stockholm, Sweden
In the heart of Scandinavia, Stockholm, Sweden, is a beacon of quality living, particularly for families. Its stunning archipelago, rich cultural heritage, and emphasis on work-life balance make it a standout choice for families considering a move from a busy city.
Education
Sweden's education system is globally renowned, and Stockholm is no exception. The city offers a range of educational options, from preschools to universities, some of which prioritize English as a mandatory subject.
Expats in Stockholm can opt for public, private, or international schools.  International schools in the city either follow the Swedish curriculum, with half of the instruction in English or operate independently, giving them more control over their educational programs. 
According to Nimmersion, a relocation company, the Swedish school system supports working parents by providing after-school care assistance. After-school fees are determined by each municipality based on total household income and the number of children.
Quality of life
While Stockholm proves to be the most budget-friendly option among Nordic cities, according to a ScandAsia survey, it has one of the world's highest personal tax rates. Numbeo, the largest repository of user-contributed data on cities and countries worldwide, estimates a monthly cost of around 4,500 USD for a family of four, excluding rent. 
According to global hiring firm  Horizons, engineers in Sweden can earn a substantial salary, ranging between 45,000 to 51,000 SEK (4,000 – 4,600 USD). Despite the relatively high cost of living, Sweden boasts qualities that make it an ideal choice for families.
In fact, Forbes Advisor recently ranked the city third on its Work-Life Balance Index, scoring 64.8 out of 100. Factors like flexible working hours, extensive remote work options, and substantial parental leave (up to 480 days) contribute to this ranking.
The city is also a sustainability leader, committed to achieving carbon neutrality by 2040. Stockholm takes recycling seriously, instilling environmental responsibility in its residents, including children.
Beyond work-life balance and sustainability, Stockholm provides ample cultural and recreational opportunities. Museums, theaters, and historical sites abound. Green spaces and themed playgrounds are readily available, offering families diverse outdoor activities year-round, from skiing to swimming. This enriching environment ensures that children in Stockholm grow up with a blend of education, culture, and play.
Safety
Stockholm stands out as one of the safest capitals worldwide, renowned for its low crime rate. It ranks 28th on the Global Peace Index, an annual report by the Institute for Economics and Peace (IEP) that assesses the relative peacefulness of countries. This assures parents that their children are growing up in a secure environment.
However, it's worth noting that Sweden recently elevated its national terror threat alert from three to four on a five-point scale, following a series of incidents that garnered significant attention on social media. The country's security chief has indicated that this alert level could persist for six to twelve months, however, it shouldn't be too much of a deterrent for families wanting to move to the city. 
Healthcare
Stockholm offers accessible and reasonably priced healthcare services. The city operates under a universal healthcare system, funded by taxes and government contributions, which is available to all residents—including expats who are registered with a Swedish municipality. Expats who are not registered can opt for private health insurance. This provides parents with the assurance that medical assistance is easily accessible.
For visitors from the EU with a European Health Insurance Card, healthcare is covered. Additionally, Sweden has healthcare agreements with several countries, including Australia, Algeria, Chile, and others, ensuring medical coverage for travelers from these nations.
Transportation
Getting around Stockholm is a breeze, especially for families, thanks to the city's reliable public transportation system. It's the go-to choice for 80% of trips within the city, cutting down on traffic and emissions. Plus, Stockholm is very walkable, and there's a congestion pricing system in place for drivers entering central areas. This all adds up to cost-effective and stress-free mobility.
Culture 
With a significant expat presence and a society where English is predominantly spoken, Stockholm offers a welcoming environment for newcomers. As of 2023, 27% of the city's population are immigrants, highlighting the dynamic international community that thrives here. This diversity is a cornerstone of Stockholm's culture, contributing to an inclusive and enriching environment. For expat families, this cultural mosaic provides a unique opportunity for children to grow up with a global perspective, surrounded by a community that values diversity and understanding.
Visa requirements 
As with Hungary, EU passport holders can enter Stockholm visa-free but need to apply for a residence permit for themselves and their families after 180 days. 
There are two main types of visas for non-expat families who don't have an EU passport, and want to move to Stockholm:
Residence permit for work:

To qualify, you must have a job offer from a Swedish employer. The employer must apply for a work permit on your behalf. Once the work permit is approved, you can apply for a residence permit at the Swedish embassy or consulate in your home country.

Residence permit for family members: If you have a residence permit for work in Sweden, your spouse and children can apply for a residence permit as your family members. They must meet the following requirements:



They must be related to you by marriage, registered partnership, or parenthood.

They must have a valid passport.

They must have health insurance that covers them in Sweden.

They must have enough money to support themselves in Sweden.

They must not be a threat to public order or security.
The application process for a residence permit can take several months, so it's important to start the process early. The application fee is SEK 1,600 (about USD 170) for adults and SEK 800 (about USD 85) for children under the age of 18.
3. Abu Dhabi, UAE
Abu Dhabi, in the heart of the United Arab Emirates, shines as a vibrant metropolis where cultures converge and expatriates thrive. It's a city that particularly appeals to expat families, boasting cutting-edge infrastructure, top-tier educational establishments, and a plethora of recreational and entertainment options. In Abu Dhabi, one can find both the comforts of home and the thrill of adventure.
Education
There are plenty of private and international schools in Abu Dhabi catering to expat families. Many international schools follow the British school system, but some offer curricula from the U.S., France, Germany, and Japan, so expat families will feel like they're at home. 
While international schools in the city are generally independent, they have to adhere to regulations, like learning Arabic as a second language. Islamic Studies is also compulsory for Muslim students and optional for non-Muslim students.
Quality of life
Abu Dhabi offers a high standard of living, with excellent healthcare and infrastructure. Many rental properties in the city cater to residents looking for both comfort and opulence. Whether it's towering skyscrapers that come with breathtaking views, expansive villas with individual pools, or multi-story houses with plenty of space for kids to run around, these homes are complete with contemporary facilities. 
Like Dubai, Abu Dhabi has a zero-income tax policy for locals and expats, allowing individuals to retain a significant portion of their earnings. This can be a notable financial advantage, particularly for high-income families. However, it's important to be aware of other taxes that residents and businesses are required to pay. For example, there's a 5% value-added tax, and property taxes on residential and commercial properties vary depending on location and property value.
Safety
The UAE is widely regarded as one of the safer countries in the Middle East, primarily due to its modern legal framework and commitment to maintaining order. In fact, it's considered one of the safest cities globally, according to Numbeo's 2023 ranking. This reputation makes it an inviting choice for expat families seeking a secure and stable place to call home.
Healthcare
Abu Dhabi's healthcare system is characterized by high quality and accessibility. The government provides comprehensive healthcare coverage to UAE nationals, whereas expats are typically required to have private health insurance provided by their employers or purchased independently. This ensures that expat families have access to the same high standard of healthcare as residents.
Transportation
Abu Dhabi has a well-developed public transportation system that includes buses, taxis, and the Abu Dhabi Metro. The metro is fairly new and has two lines: the Red Line from the airport to the city center and the Green Line from the city center to the suburbs. The public transportation system in Abu Dhabi is convenient and affordable. It is a great way to get around the city and explore all it offers.
Many expat families in Abu Dhabi also choose to drive. The city has well-maintained roads, modern infrastructure, and clear traffic regulations. Additionally, owning a car provides convenience and flexibility, allowing families to explore the city and its surroundings at their own pace.
Culture 
Abu Dhabi is a cosmopolitan city with a vibrant international community, constituting about 89% of its population. The city embraces a blend of cultures and perspectives, creating a diverse and inclusive atmosphere.
However, In Abu Dhabi, it's important to be mindful of Islamic principles, which influence social norms. Modesty in dress and behavior is often required by law (although not widely enforced), and discretion is advised when discussing sensitive topics. 
Family holds a central role in Abu Dhabi's culture, with strong ties and a deep sense of community. Respect for traditions and elders is paramount, contributing to a harmonious and closely-knit society. 
Visa requirements:
As an expat in Abu Dhabi, you can bring your family members to live with you in the UAE. These include your spouse, children under the age of 21, parents, siblings, and grandparents. To sponsor your family members, you must meet certain criteria, including holding the necessary residency visa and work permit, and medical fitness certificates for your family members.
Residency visa and work permit:

This is valid for two to three years and can be renewed. To get a residency visa, you will need to be sponsored by a UAE company or employer. The company will need to apply for the visa on your behalf and provide you with a work permit.

Compulsory Health Insurance (CHI):

All expats in Abu Dhabi must have CHI. This is a government-mandated health insurance scheme that covers medical expenses for all enrolled individuals. The employer or sponsor of your visa must ensure that you are enrolled in the CHI.
Other great cities for families
Copenhagen, Denmark
Copenhagen is a great city for expat families for several reasons. It's a generally safe, clean, and family-friendly city with a high quality of life. Like Stockholm, Copenhagen has a great work-life balance culture and was ranked first in Forbes Advisor's 2023 Work-Life Balance Index. The cost of living is relatively high, but manageable as salaries tend to be competitive. Copenhagen is home to multiple international schools, and most Danes speak English as a second language. In fact, Denmark was ranked fifth worldwide in 2022 for high English proficiency rates. 
Visa requirements: As Denmark is in the Schengen Area, expats from countries in the area can enter Denmark without a visa and stay within the country for 90 days. Those looking to stay for longer will need to apply for a CPR number to go about their daily lives and do things like open a bank account and register for medical care. As with the European countries mentioned above, those looking to stay longer in the country must apply for a residence and work permit. To apply, applicants must have a written job offer with information about their salary and employment conditions. 
Denmark offers a skilled worker scheme for those with specialized skills, researchers, and Master's/PhD holders from Danish universities to live and work in specific sectors.
Melbourne, Australia
Melbourne is a popular choice for expat families due to its high quality of life, diverse population, and a range of family-friendly activities and amenities. The city also boasts a relatively manageable cost of living in comparison to major cities like Sydney. According to The Economist's 2023 Global Liveability Index, Melbourne is considered the most liveable city in Australia, valued for its inclusivity, community spirit, and well-established infrastructure.
Visa requirements: Australia has various visa options for expats, depending on their skills, qualifications, and employment status. The SkillSelect visa, for example, is for workers with specific and specialized skills while the Skilled Independent visa is for skilled workers who don't have a job offer currently but meet the criteria of having a certain level of education and work experience. There's also the Partner Visa that partners of Australian citizens and permanent residents can apply for.
Bangkok, Thailand
Bangkok is a very affordable city, with a cost of living that is much lower than in many Western countries. This makes it a great option for expat families who want to experience Asia and are looking to save money. As one of Thailand's most well-known cities, Bangkok is modern and has a good public transport system, like metros and ride-hailing services, that allow you to get around the city without having to own a car. Its healthcare is so highly regarded that it has become a popular medical tourism destination. 
English is also widely spoken in Bangkok, and getting around the city is relatively easy. Bangkok alone has over 150 international schools catering to various types of curriculums.
Visa requirements: Thailand has several visas for expats, like the non-immigrant B visa, where people can enter and stay in Thailand for more than 90 days, and the non-immigrant ED visa, which allows people to work there.
Savor your pension: Best places for expat retirees
In the transition to retirement, many individuals envision a peaceful place that offers a balance of tranquility, cultural richness, affordability, and access to quality healthcare. With professional commitments no longer a concern, retirees have the freedom to explore various destinations. Some cities, though not as widely known, present enticing opportunities through golden visas and pensioner schemes. 
Let's take a closer look at these lesser-known retirement options and what makes them appealing choices:
Panama City, Panama
Panama has gained popularity as a favored destination for those seeking a change in their surroundings. Thanks to its pleasant tropical climate, hospitable locals, and modern conveniences, it's becoming an appealing choice for many. It's not just a vacation spot; it's increasingly becoming a long-term home for individuals seeking a new chapter in their lives.
Quality of life
Panama City offers retirees an attractive quality of life, largely due to its affordable cost of living. In various aspects, from housing and healthcare to day-to-day expenses, your budget goes a long way, ensuring a comfortable and stress-free retirement.
A significant factor contributing to this favorable environment is Pensionado Program. Recognized as one of the world's most generous visa programs, it provides retirees with an array of discounts on essential services. This includes substantial savings on medical expenses, entertainment, and transportation. 
For example, retirees can enjoy benefits like a 25% reduction in utility bills, 25% off on airline tickets, and a 30% discount on other transportation costs. To be eligible, retirees must be at least 55 years old, receive a monthly pension or income of at least 1,000 USD, and possess a valid medical insurance policy, among other requirements.
For North American retirees, Panama's proximity to the U.S. and Canada is a practical advantage. Major airlines offer regular, direct flights, making it convenient for retirees to stay connected with family and friends back home and to host visitors. This accessibility further enhances the overall retirement experience in Panama City.
Accommodation 
In terms of accommodation, Panama City offers a diverse range of options to suit various preferences and budgets. From modern apartments in the bustling city to serene beachfront properties or charming mountain homes, retirees have a wealth of choices. The availability of comfortable and varied accommodation adds to the appeal of Panama City as a retirement destination, allowing retirees to find a living situation that aligns with their lifestyle and preferences.
Healthcare
Panama boasts high-quality healthcare facilities, particularly in Panama City. Many doctors are U.S.-trained and speak English, ensuring that retirees can communicate effectively with their healthcare providers. 
Panama's health system is organized into two tiers: The public sector and the private healthcare market. The public sector includes national insurance and is financed by two main entities: The Ministry of Health (Ministerio de Salud or MINSA) and the Social Security Fund (Caja de Seguro Social or CSS). This dual-tiered system provides retirees with options and flexibility in choosing the healthcare services that best suit their needs and preferences.
Safety
Panama stands out as one of Latin America's most politically stable nations, providing a secure environment for its residents, including retirees. The country has a relatively low crime rate compared to some of its regional counterparts. This stability and safety contribute to a sense of ease and peace of mind for retirees choosing Panama City as their retirement destination.
Culture
Panama's culture offers a warm and welcoming environment for retirees, especially those from America. Due to its increasing popularity among American retirees, Panama City has seen the development of thriving expat communities—as have areas like Coronado, Boquete, and Bocas del Toro. These communities provide a sense of familiarity and camaraderie, making it easier for retirees to connect with like-minded individuals and form new social circles.
Another convenience for American retirees in Panama is the country's dual currency system. Panama uses both the U.S. dollar and its own Panamanian balboa, which simplifies financial transactions for those accustomed to using the dollar. This dual-currency system eliminates the need for currency exchange, offering a level of comfort and ease for retirees managing their finances in Panama.
Visa requirements
The Panama Pensionado Visa is a retirement visa that allows foreigners to live permanently in Panama if they have a monthly income of at least 1,000 USD. The visa is also available to foreigners who have a monthly income of 750 USD and have invested at least 100,000 USD in Panamanian real estate.
Rieti, Italy
Located in the heart of Italy, approximately an hour's drive from Rome, Rieti is a charming town that embodies the authentic, serene Italian lifestyle that many retirees seek. Its tranquil atmosphere and genuine local experience make it a noteworthy choice for those yearning for a quieter, more laid-back retirement.
Quality of life
Located in the heart of Italy, Rieti offers retirees a genuine Italian experience without the hefty price tag often associated with major tourist hubs like Rome and Milan. From housing to daily expenses, life here is notably more affordable, ensuring a comfortable retirement. In 2019, Italy's Revenue Agency introduced a tax rule allowing retirees, who hadn't resided in Italy for the preceding five years, to benefit from a flat 7% taxation rate on all foreign income sources. This initiative aimed to entice more people to embrace the charm of southern Italian villages.
With its historical roots, Rieti serves as a living testament to Italy's rich past. Its well-preserved historic center, adorned with ancient churches and complemented by archaeological sites, provides a genuine glimpse into the country's heritage. Surrounded by picturesque mountains and in close proximity to the serene Lake Rieti, the town offers a peaceful retreat for nature lovers. Activities like hiking, cycling, and leisurely lakeside strolls are readily available amidst the stunning natural scenery. Rieti also boasts a modest sports scene, with several local soccer and basketball teams. Notably, the late NBA legend Kobe Bryant and his family once called Rieti home during his childhood, as his father, Joe, coached the Sebastiani Rieti team.
Strategically positioned just an hour away from Rome, Rieti provides retirees with convenient access to the cultural offerings of the capital. Buses and local trains facilitate travel to Rome, Naples, and Milan, enhancing the town's connectivity.
Accommodation 
Accommodation options in Rieti cater to retirees seeking a comfortable and affordable living situation. The town offers a range of choices, from cozy apartments to charming houses, all without the exorbitant price tags often associated with major Italian cities. Retirees can find suitable housing that aligns with their preferences and budget, ensuring a pleasant and stress-free retirement experience.
Additionally, Rieti's real estate market provides opportunities for those interested in long-term rentals or potentially purchasing a property. With a variety of sizes and styles available, retirees can easily find a residence that suits their needs and preferences.
Healthcare
Italy has a well-regarded healthcare system, and Rieti is home to hospitals and clinics that provide excellent medical care, ensuring peace of mind for retirees. Expat retirees who register with the National Health Service or Servizio Sanitario Nazionale (SSN) can receive a health card that allows them to receive free or highly subsidized medical care. Expats who aren't registered with the SSN have to purchase private health insurance policies. Expats from other European countries can also use their European Health and Insurance Card for medical services.
Safety
Rieti is a safe and peaceful town, providing a sense of security and calm ideal for retirees. Data from Numbeo reveals that Rieti has a crime index under 40, which is considerably low. According to 2Italy, an online realty platform based in Italy, Rieti has less than 50,000 residents, making it particularly inviting for retirees who are after the quietness of the countryside. 
Culture 
The culture in Rieti is characterized by the warm and welcoming nature of its residents. Retirees will find it relatively easy to make local friends, join community groups, and integrate into Italian life.
While Italian is the primary language in Rieti, English proficiency may vary among locals. Some individuals may have a basic understanding of English, particularly in more tourist-frequented areas. However, there may be instances where a language barrier could pose a challenge. Despite this, residents of Rieti are typically accommodating and willing to assist expatriates in navigating any communication difficulties. This approachability contributes to the town's welcoming atmosphere for retirees.
Visa requirements
Retiring in Rieti doesn't entail a specific retirement visa. However, you can apply for an Elective Residence Visa (also known as a D visa) if you're planning to retire there. This visa allows retirees to live in Italy for over 90 days without employment. 
To qualify, retirees must demonstrate sufficient financial means to support themselves without working, whether through property income, pensions, or annuities. They'll also need to provide proof of lodging and health insurance, and complete a long-stay visa application form.
San Jose, Costa Rica
As retirees around the world search for the perfect place to spend their golden years, San Jose, the capital of Costa Rica, is increasingly landing at the top of their lists. This vibrant city offers a unique blend of tropical splendor and cosmopolitan allure, making it a fine choice for discerning retirees.
Quality of life
San Jose provides a comfortable lifestyle for retiree expats. The city offers a cost of living that is generally lower than many North American and European cities, allowing retirees to manage their expenses without financial strain. Essential services like healthcare, housing, and daily expenses are reasonably priced.
As the capital city, San Jose offers modern conveniences including shopping centers, car rentals, restaurants, and reliable internet access, catering to the needs of retirees. The local lifestyle, encapsulated by the phrase pura vida or pure life, promotes a relaxed and health-conscious way of living, contributing to Costa Rica's reputation as one of the world's Blue Zones (regions where people live longer than the global average).
Nature enthusiasts will find plenty to explore, with national parks and beautiful beaches just a short drive away. The city also offers a cultural experience with a variety of museums, theaters, and historical sites. 
Accommodation 
In San Jose, retirees have a range of accommodation options to choose from. For those seeking convenience and modern amenities, there are apartment complexes and condominiums available in both the city center and surrounding neighborhoods. These options often provide services like security, maintenance, and access to communal facilities.
For retirees looking for a more tranquil environment, suburban neighborhoods on the outskirts of the city offer single-family homes. These areas tend to be quieter and provide a more residential atmosphere.
San Jose also has a number of retirement communities tailored specifically for older adults. These communities often offer a range of amenities such as recreational facilities, social activities, and healthcare services, providing a supportive and engaging environment for retirees.
Healthcare
Costa Rica is renowned for its healthcare system, and San Jose, as the capital, has the country's best medical facilities.  Many doctors in Costa Rica are trained in the U.S. or Europe and are fluent in English. In addition, the country's Caja national healthcare system is accessible to all residents, across all income levels and medical conditions.
Safety
Costa Rica, much like Panama, stands out as one of the most politically stable and peaceful nations in Latin America. San Jose, in particular, provides a safe and secure environment for retirees.
According to Freedom House, a nonprofit organization that promotes democracy and human rights worldwide, Costa Rica ranked 91 out of 100 in 2022 for global freedom. This indicates a solid commitment to maintaining a secure and harmonious living environment for both residents and visitors alike.
Culture
Costa Ricans, or Ticos, are known for their warm and friendly nature. Retirees often find it welcoming and relatively easy to integrate into local life, forming meaningful connections with their new neighbors. The city boasts a thriving and well-established expat community, offering a range of clubs, groups, and organizations to help newcomers settle in and build new friendships.
While Spanish is the primary language in San Jose, retirees can generally get by without being fluent in the local language. Many locals and service providers in the city speak English, particularly in urban areas and establishments frequented by tourists and expats. However, learning some basic Spanish can enhance the overall experience and open up more opportunities for cultural immersion and deeper connections with the community.
Visa requirements
Retirees looking to settle in San Jose have the option of obtaining a Pensionado Visa, commonly referred to as a pensioner's visa. This visa is valid for a duration of two years and is relatively straightforward to apply for. It's also easy to renew. 
To initiate the application process, prospective retirees will need to provide several documents. This includes a formal application letter explaining their motivation for residing in Costa Rica, evidence of a guaranteed monthly pension exceeding 1,000 USD, and background security checks. These requirements are in place to ensure the financial stability of retirees wanting to establish themselves in the country.
Other notable cities for expat retirees
Goa, India
Goa, India, renowned for its laid-back vibe and stunning natural beauty, has become a popular destination for retirees. With its stretch of pristine beaches, lush greenery, and a pleasant tropical climate, Goa provides a serene backdrop for a relaxed lifestyle. The cost of living in Goa is significantly lower than in many Western countries, making it an economical choice for retirees looking to stretch their savings and pensions. 
Goa is also home to a vibrant expat community with people from different nationalities. The state's rich cultural heritage as a former Portuguese colony, manifested in its historic churches, temples, and festivals, provides many opportunities for exploration and cultural enrichment. While India's healthcare system isn't as developed as other countries, Goa's healthcare system has steadily improved over the years. At the recent India G20 Presidency Summit, India announced its commitment to further improving its healthcare facilities.
English is widely spoken in India—and Goa in particular—easing the transition for retirees from English-speaking countries. Goa's general safety also makes it a secure and peaceful destination for those looking to enjoy their golden years.
Visa requirements 
There is currently no retirement visa for foreigners who want to retire in Goa. However, there are a few different types of visas that retirees may be eligible for, depending on their circumstances. These include a tourist visa that can be renewed every two years and a medical visa that lasts six months. Once in India, retirees can apply for a long-term visa, such as a five-year visa or a permanent residency visa.
Port Vila, Vanuatu
Vanuatu, a beautiful archipelago in the South Pacific, presents an enticing option for retirees seeking a tranquil and scenic environment. The islands boast a laid-back lifestyle, free from the hustle and bustle of urban living. It's the perfect setting for those craving relaxation and simplicity in their later years. Vanuatu's stunning natural beauty, characterized by pristine beaches, crystal-clear waters, and lush tropical landscapes, provides retirees with endless opportunities for outdoor activities such as snorkeling, diving, and hiking. 
Despite being a remote island paradise, Vanuatu has a relatively low cost of living, allowing retirees to enjoy a comfortable lifestyle without straining their finances. The Ni-Vanuatu people are known for their warmth and hospitality, offering a welcoming and friendly community for newcomers. Vanuatu has been consistently ranked as one of the happiest places by the Happy Planet Index, underscoring the content and harmonious way of life that retirees can expect. With developments underway, healthcare in Vanuatu is steadily improving, and the country's relaxed visa regulations, which include options for long-term residency for retirees, make settling in Vanuatu a relatively straightforward process.
Visa requirements: The Vanuatu Development Support Program (VDSP), also known as the Vanuatu Citizenship by Investment Program (CIP), is the fastest and most popular way to immigrate to Vanuatu. Successful applicants will be granted a Vanuatu passport that allows visa-free travel to over 100 countries. To qualify, applicants must make a one-time donation starting from 80,000 USD to the VDSP and provide proof of assets or more than 250,000 USD.
Grand Baie, Mauritius 
Grand Baie (also known as Grand Bay), is a village in the north of Mauritius renowned for its sandy white beaches, lush vegetation, and inviting warm waters. The African island nation enjoys a temperate climate throughout the year, making it ideal for expat retirees seeking to escape the cold. Despite the presence of numerous luxury resorts and hotels, the cost of living in Grand Baie remains relatively affordable. Depending on the location and type of accommodation, monthly rent in Grand Baie ranges from approximately 400 to 2,000 USD. 
Grand Baie's healthcare system includes a range of excellent hospitals and clinics, both public and private. The Apollo Bramwell Hospital, a private healthcare facility, offers comprehensive services, including a specialized cardiac care unit and a cancer center. While public healthcare in Mauritius is provided free of charge to residents, it might not always provide the highest level of advanced medical care. Therefore, experts recommend that retirees obtain private healthcare insurance when moving to the island. 
Mauritius is a fairly stable country and has maintained the top position in the Ibrahim Index of African Governance (IIAG). This index assesses various aspects of governance, such as security, human development, and economic progress across 54 African nations, assigning them rankings based on performance. 
It's also worth noting that Mauritius serves as a tax haven for retirees, with no taxes on wealth, inheritance, dividends, or capital gains. 
Visa requirements: There are three types of retirement visas available in Mauritius: The 10-year residence permit, residency by property acquisition, and the premium visa. 
The 10-year residence permit is the most accessible and advantageous for retirees. To be eligible, applicants have to be 50 years of age or older and provide a certified bank statement from their country of origin demonstrating either a minimum bank balance of 18,000 USD or a guaranteed income of at least 1,500 USD per month. Interested retirees will also need to pay a 1,000 USD application fee. This permit can be renewed for another 10-year period upon expiry.
Your digital relocation toolkit
Moving to a new country is an exhilarating adventure, but it comes with its own set of challenges, especially in the digital realm. Safeguarding your online presence is paramount for expats, as cybersecurity risks persist worldwide. To help you navigate this, make sure you:
1. Research data privacy laws
Familiarize yourself with the data privacy laws and regulations in your new country. Understand your rights and responsibilities regarding personal information to ensure compliance with local regulations.
2. Invest in a reliable VPN
A VPN is your virtual shield against cyber threats. It encrypts your internet connection, making it difficult for hackers to intercept your data. This is important when using public Wi-Fi networks or accessing sensitive information like bank accounts and insurance details. Additionally, a VPN allows you to access region-restricted content, including popular social media sites and chat apps for staying in touch with friends back home.
Consider opting for a VPN router, like ExpressVPN's Aircove, to secure your entire home network in your new country. With Aircove, all connected devices, including those traditionally incompatible with VPNs, are protected. Set it up once and enjoy uninterrupted security in the background.
3. Use cloud storage for documents
Use a reputable cloud storage service like Google Drive or Dropbox to securely store important documents, such as passports, visas, work permits, and legal paperwork. This ensures easy access and a backup in case of emergencies.
4. Prioritize software updates
Regularly updating your devices' software is about more than just new features; it's about plugging potential security vulnerabilities. This includes your computer, smartphone, and any other connected devices. Additionally, installing and updating antivirus and anti-malware software is the frontline defense against cyber threats. By making this a habit, you can embark on your new journey with peace of mind.
5. Be careful about sharing your personal information
As you navigate life in a new country, be cautious with how and where you share sensitive details such as your address, phone number, or bank account information. Only disclose this type of information when absolutely necessary and to trusted entities. Being in a new country may also make you susceptible to unsolicited communications and potential scams. Seek advice from expat forums or communities to navigate unfamiliar processes like renting or opening a bank account.
6. Monitor your bank account statements 
Keep a watchful eye on your bank and credit card statements. In a new country, unfamiliar merchant names may appear, potentially making it harder to spot fraudulent activities. Take the time to thoroughly review your statements and compare them with your own records, especially in the initial months of your move. If something seems amiss, contact your bank or credit card provider straight away. 
7. Use a trusted currency conversion app
Choosing a reliable currency conversion app is important for accurate and real-time exchange rates. Apps like XE Currency, Wise, and Revolut offer real-time tracking of multiple currencies, enabling expats to manage expenses effectively and avoid unfavorable exchange rates. 
8. Utilize language learning apps
Leverage language learning apps like Duolingo to enhance your proficiency in the local language. This can help you communicate and integrate with your new community. If you're battling to understand the local language, you can also utilize Google Translate's mobile voice translation app, which can convert spoken English into the language of your choice. 
9. Download local service apps 
Familiarize yourself with local service apps that can simplify your daily life, such as transportation apps (like Uber or local equivalents), food delivery services, and language translation apps. Also, download apps for local news sources to stay updated on current events, local regulations, and any news that may directly impact expats in your new country. While it's a given, also don't forget to download Google Maps or an equivalent to help you navigate your new surroundings. 
10. Research local social media platforms
Investigate if there are popular local social media platforms that expats commonly use. Joining these platforms can help you connect with the local community and stay updated on events and activities.
FAQ: About the best places to live
How to decide on the best place to relocate to?
Ultimately, deciding on the best place to relocate to depends entirely on your needs. However, as a guideline, you should consider the following factors:
– Visa requirements: You will need to check the visa requirements for the country you are considering moving to, as some countries are more difficult to get a visa for than others. Visa validities also vary for different countries. For example, some countries within the European Union, such as Germany or Italy, generally have relatively streamlined visa processes for certain types of visas. However, non-EU countries like Switzerland may have specific requirements and limitations.
– Safety and security: The safety of you and your family is a top priority. A secure environment provides protection against potential threats, be they physical harm, theft, fraud, or health risks. Living in a secure environment reduces anxiety and stress. When you know you're safe, it's easier to adapt, settle down, and focus on other aspects of your life, like work, social interactions, and career.
– The cost of living: This is an important factor to consider, especially if you're on a limited budget or want to live in a country for a considerable amount of time. Some countries are much more expensive to live in than others, and it'll be helpful to be realistic about what you can truly afford and think about how taxes could also impact your finances. For example, in Singapore and the UAE, citizens traditionally earn more than expats. However, in places like India, expats are known to command higher salaries than local workers.
– Excellent quality of life: This is another important factor to consider. You want to choose a place with a good quality of life for you and your family, that has access to good schools, healthcare, and lifestyle amenities.
– Culture and language barriers: While these factors are mostly based on personal preferences, it's important to research and consider the culture of the place you're considering moving to. Some countries also have a higher percentage of proficient English speakers than others as well, which could make it easier for you and your family to connect with others. As relocating is a huge step, considering these factors could make the teething troubles after a move less stressful and uncomfortable.
What to do before moving to a new country?
There are several things to do before moving to a new country. The more important steps you should take are:
– Do your research: Learn as much as you can about your new country, including its culture, history, climate, currency, and cost of living. This will help you prepare for the move and make a smooth transition.
– Get a visa: If you need a visa to live in your new country, apply for it as early as possible. The visa application process can be long and complicated, so it's important to give yourself plenty of time.
– Learn the language: If you don't already speak the language of your new country, it's a good idea to start learning as soon as possible. This will make it easier for you to get around, communicate with locals, and find a job.
– Find a place to live: If you're moving to a new country for work, your employer may help you find a place to live. If not, you'll need to start your search early. There are many websites and resources available to help you find accommodation in your new country.
– Open a bank account: Once you've found a place to live, you'll need to open a bank account in your new country. This will make it easier for you to receive your salary and pay your bills.
– Get health insurance: Make sure you have health insurance that covers you in your new country. This is especially important if you're moving to a country with a different healthcare system than your own.
How can I prepare for the language barrier when moving to another country?
The best way to prepare for the language barrier when moving to a new country is to start learning the language early. You can take language classes, use language learning apps, or watch movies and TV shows in the language.
You can also use translation tools, such as Google Translate and iTranslate when you need to communicate with someone who doesn't speak your language.
Alternatively, you can also download a language learning app to help you learn the basics of the language of your new country, like Duolingo or Busuu.
Where do U.S. expats live?
The top destinations for U.S. expats are Mexico, Canada, the UK, Germany, Australia, Spain, Italy, France, New Zealand, and Portugal.
These countries are popular with U.S. expats for a variety of reasons, including proximity to North America, similar culture and language, high standard of living, beautiful scenery, strong economy, affordable healthcare, high quality of life, relaxed lifestyle, friendly people, delicious food, and rich culture and history.
How to move without a job?
If you're considering a move to a new country without a job offer, one avenue is through skilled migration visas. These visas target foreign workers with specific in-demand skills and qualifications.
Countries like Australia, New Zealand, and the UK offer this opportunity for a fresh start. Eligibility requirements differ by country but typically include a certain level of education, relevant work experience, and proficiency in the host country's language. Importantly, having a job or an offer may not always be obligatory at the time of application, though this can vary.
Another option, particularly for citizens of the European Union, is the freedom of movement within member states. This privilege allows EU citizens to relocate and reside in other EU countries without necessitating a specific visa or work authorization.
What are the pros and cons of being an expat?
Being an expat can be a great way to experience new cultures, meet new people, and learn new things. However, it can also be challenging, especially in the beginning. Here is a list of the pros and cons of being an expat:
Pros:
– Experience a new culture and way of life
– Learn a new language
– Make new friends from all over the world
– Expand your horizons and gain a new perspective on life
– Have a more affordable lifestyle
– Raise your children in a different culture
– Gain valuable work experience
– Boost your résumé and career prospects
Cons:
– Culture shock
– Language barrier
– Homesickness
– Expat tax (in some cases)
– Immigration paperwork
– Finding a job
– Making friends
– Being away from family and friends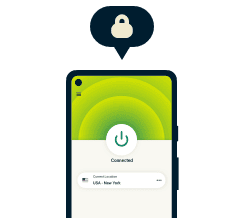 Privacy should be a choice. Choose ExpressVPN.
30-day money-back guarantee