Whether its WhatsApp, iMessage, or Facebook Messenger, almost everyone uses at least one online messaging service to chat with friends and get-togethers. Even though many of us know about the dangers of messaging services – like how easy it is for third parties to eavesdrop on your conversations – their convenience is just too hard to pass up.
So we put our privacy and our sensitive information at risk, all because we don't want to be excluded from conversations with our friends. Does it really have to be this way?
If the team behind Wickr gets its way, it doesn't. Wickr bills itself as the "Top-Secret Messenger" app, designed for both personal and business use. With a patented encryption system and a promise never to collect your data, how does it fare for everyday use?
"This message will self-destruct in 10 seconds"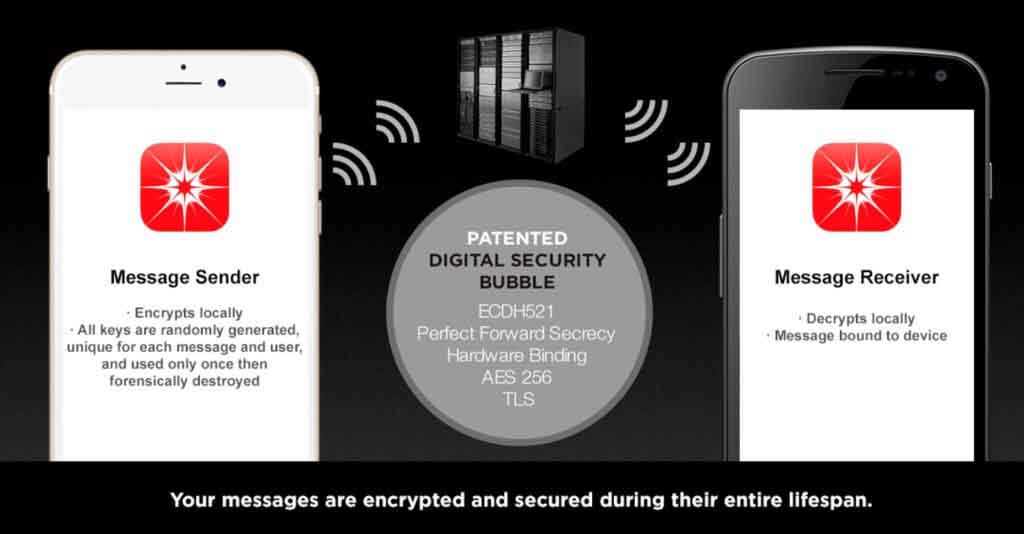 Wickr keeps conversations private by using peer-to-peer encryption, which does not rely on centralized private decryption methods.
Instead, both the users ID and device undergo multiple rounds of salted cryptographic hashing using SHA256. All data is encrypted using AES256 in transit and when stored on your device. And both messages and media are "forensically wiped" from your device after they expire.
And speaking of expiration – you can even set messages to self-destruct a few seconds after the recipient reads them.
It's a patented digital security bubble that makes sure nobody can snoop on your conversations, and nobody can access your stuff.
"Trusted by world leaders"
Wickr claims to be trusted by "world leaders, executives, journalists, human rights activists and your friends." Reports say members of the Australian Government are using the app to keep their mobile conversations confidential.
The app is also endorsed by a range of "the most respected organizations in the world," including iSEC Partners and Aspect Security.
How to get Wickr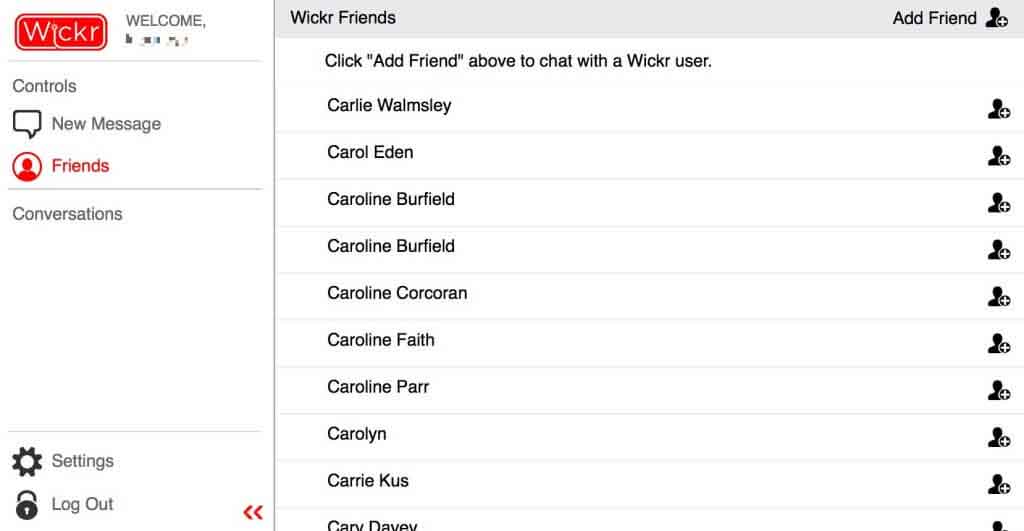 Wickr is a free download for Windows, Mac, iOS, Android, and Linux. That's an advantage over Whatsapp, which doesn't currently have native apps for desktop systems.
A quick setup later, you'll have the option find your friends with Friend Finder or invite them to get Wickr. None of this reviewer's 400+ contacts seemed to be using Wickr already, suggesting an uphill struggle in moving to the app for everyday chat use.
Can you convince your friends?
How useful Wickr will be to you all depends on one thing – can you get your friends to start using it? After all, you could have the best messaging app in the world… but it won't be worth a thing if there's nobody to talk to.
In the experience of this reviewer, it's hard to get people to move away from apps they know and trust – even if their trust in WhatsApp and other apps might be misplaced. If your friends are more security conscious, you may have more luck in getting them to switch.
Verdict: Wickr delivers secure messaging
Wickr has the technology, the transparency and the endorsements a secure messaging app needs. It's also a nice and usable app. Right now, it's mainly being used by security-conscious businesses and individuals – but as its reputation grows, Wickr could become a serious contender.
Click here to read more ExpressVPN reviews
Click here to go back to ExpressVPN's internet privacy guides