Passwords and forms are a necessary evil of using the Internet. Nobody likes having to tap in all their details, especially on a small smartphone screen. And forgotten passwords are an even bigger pain in the butt.
That's why there are so many password managers out there. From LastPass to Apple's Keychain, these services try to make passwords easier more secure. They generate hard-to-guess passwords for you, store them all in one place, and auto-fill forms in your browser. It's handy – so long as you can access your password manager on every device you use.
And so we come to Dashlane, which according to the New York Times is "one of the best" password managers out there. It isn't especially new, having been around since 2011, but its reputation seems to be growing thanks to an evolved feature set that works with lots of different browsers and devices. Here's the ExpressVPN review.
What Dashlane does
Dashlane has two major time-saving tricks up its sleeve: password management and auto-fill.
Dashlane can import saved passwords from your browser, or you can add them manually in the app. Dashlane can also set secure new passwords for you. There are Dashlane apps for Windows, Mac, iOS and Android.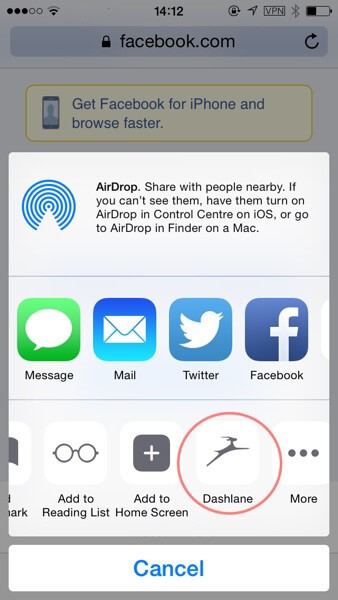 Dashlane can also auto-fill your information in any browser you're using, across all of your devices (although this latter feature is Premium only). It works extremely well and is a real time-saver.
How secure is it?
When you sign up for Dashlane, you set a master password that apparently isn't stored anywhere. That means there's no "forgot password" feature. If you forget your master password, you need to reset your whole account.
That makes Dashlane pretty secure in terms of protecting you from password theft – it should be very difficult for anyone to hack your account. But if you forget that master password, you're in for quite a headache.
What if you're on a different computer?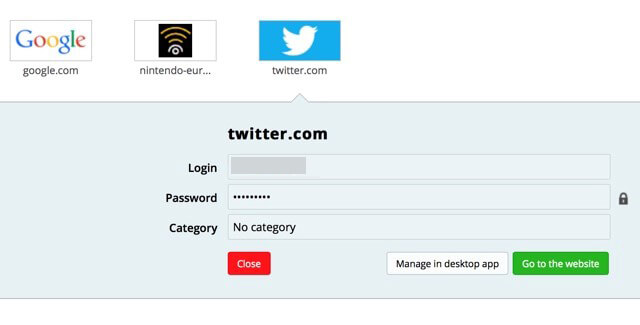 There's a major pitfall with many password managers: you don't know your own passwords. So if you're using a public or friend's computer, it's hard to log in to your sites.
The Dashlane website tries to help you around this problem by providing access to all your stored passwords there. For example, if you wanted to log into Google on a new computer, you would:
Log into Dashlane.com and find Google in the passwords section
Click "Go to the website" to be sign in
In our tests, this feature worked for some sites (Google) but not others (Twitter). Only Premium account holders can actually see their passwords on the Dashlane website.
Dashlane pricing
Dashlane provides free accounts that include most of the features you need. You can use Dashlane's apps and browser extensions, and manage all of your passwords, for free.
However you can't sync your passwords across multiple devices with a free account. To use Dashlane on all of your devices, and get web password access and premium support, you need to upgrade to Premium at $39.99 per year.
Verdict: Dashlane can save you time
If you mostly use the same computer and mobile device all the time, a free Dashlane account is a pretty smart choice for managing your passwords and auto-fill info. Whether it's worth upgrading to Premium is debatable – but if you're the kind of person who forgets passwords often, then $40 a year might be worth it for the hours you'll save.
Click here to read more ExpressVPN reviews
Click here to go back to ExpressVPN's internet privacy guides