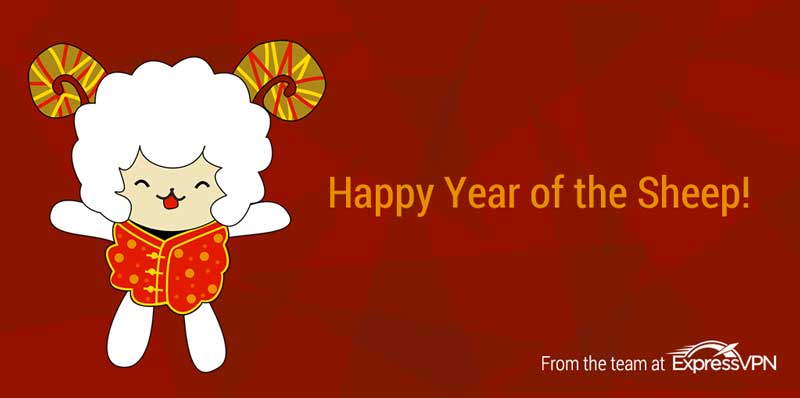 From everyone at ExpressVPN, we wish you a happy and prosperous Year of the Sheep!
For many of our users, this is a very special celebration. Friends and family will gather, fireworks will be lit, and delicious food will be eaten as we ring in the new year.
Get ExpressVPN today to secure your Internet and wish your friends and family a Happy New Year on Facebook, YouTube, and more.
You can download ExpressVPN on your Windows computer, Mac, iOS, or Android. You'll enjoy lightning-fast speeds and reliable service.
Don't just take our word for it. Read the reviews and get ExpressVPN today.
Happy Year of the Sheep! (Ram! Goat!)
Featured image: J. Jones / ExpressVPN