Spotify, Apple Music, and YouTube dominate the music streaming industry. But are they doing enough for user privacy?

Spotify dominates with the highest market share, but its extensive user data collection policy for ads is concerning.

Other platforms like Deezer, Tidal, and Pandora have unique offerings and pricing models, focusing on music discovery and high-quality audio.

How do regional music streaming platforms fare? Find out which platforms users in China, India, Italy, and other countries are listening to.

Take our quiz to determine which music streaming platform best suits you. 
---
Navigating the vast landscape of music streaming services can be quite the task, as industry giants like Spotify, Apple Music, and YouTube vie for your attention with similar offerings. From extensive song libraries to playlist creation and cross-device compatibility, these platforms seem to offer it all, making the decision-making process all the more challenging. 
Perhaps you're a traveler who wants to enjoy your playlists wherever you are in the world, and the accessibility of these platforms in different regions may come into play. For example, some may require you to use a USA VPN to access them, raising the question of compatibility with your on-the-go lifestyle.
The competition among these services also drives constant innovation, regularly introducing new features and content options. And it's more than just about music; podcasts, shows, and many other content choices further complicate the equation.
Jump to…
Spotify
Apple Music
Amazon Music
YouTube Music
Deezer
Tidal
Pandora
Bandcamp
Gaana
iHeart Radio
Joox
NetEase Cloud Music
Qobuz
Tencent Music
Tim Music
TikTok Music
Yandex Music
How to protect your privacy on streaming music platforms 
Quiz: Which music streaming platform is best for you?
Spotify is the most popular streaming music service
According to an industry report by the International Music Summit, Spotify is the reigning king of the music streaming world. As of 2022, Spotify's subscriber base accounted for almost 31% of the worldwide market share—a number that's expected to have surged even higher by the end of 2023. This is followed by Apple Music, boasting a 13.7% share, and Tencent Music, with 13.4%.
Beyond these well-known music giants, other noteworthy contenders are vying for their share of the pie. YouTube Music secures the fourth spot with an 8.9% share, while platforms like NetEase Music from China, Yandex Music from Russia, and Deezer from France also command a sizable audience.
Adding a splash of diversity to the music streaming experience, other platforms enrich the industry further, retaining 10.2% of the market. Notable examples include Joox Music, which holds the title of the biggest music streaming app in parts of Asia, and the U.S.-favorite iHeartRadio. Additionally, Amazon Music makes its mark with a respectable presence in the market.
Comparing top music streaming platforms
With so many global music platforms at your disposal, you might find yourself spoiled for choice when trying to pick the right one for you. However, an important aspect often goes unnoticed: Privacy and data collection policies. Each platform has its own set of rules, and these considerations should heavily influence your decision.
To help you navigate this process and take out the guesswork, we explore the top music streaming platforms' features, perks, and privacy policies. Our goal is to provide you with clear information so you can confidently choose a platform that suits your musical preferences and needs.
So, let's dive in and discover your musical match!
1. Spotify
Spotify has undergone significant evolution since its launch in 2008. As a trailblazer in the premium music streaming space, Spotify acquired a million users within the first five months of its debut. As of this year, it boasts an estimated 515 million monthly active users worldwide, making it the most-used music streaming service on the planet.
With Spotify, you can enjoy music and podcasts on demand, create your own playlists, and share your favorite content with friends. Spotify offers a free tier with ads and premium plans that provide ad-free listening, offline playback, and other features. It's available on all major platforms, including desktop, mobile, and smart speakers. If you're interested in subscribing to Spotify Premium but can't decide if it's worth it, sign up for a one-month free trial (only available for new users) to test it out.
Spotify has three audio quality tiers that range depending on your subscription. Free users get advanced audio coding (AAC) 128kbit/s, which is the most basic audio quality tier, while premium users can experience AAC 256kbit/s. For the uninitiated, AAC is the compression technique that reduces audio file sizes, while kbit/s is the number of bits per second used to encode the file. So, the higher the kbit/s rate, the smoother and clearer the audio quality. 
In 2021, the brand announced it would offer high-fidelity (Hi-Fi) music streaming, equivalent to CD-quality sound, by the end of 2023. The new offering will allow users to upgrade their subscription tiers.
Recently, Spotify raised the price of its individual premium plan from 9.99 USD to 10.99 USD. Some experts have speculated that the company raised prices to hedge against an uncertain economy.
Spotify's data collection
Spotify justifies that to provide its services for free, it collects, uses, and gives information about all its users—including premium ones—for advertisers to create targeted ads. According to Wired, this constant stream of user data can be concerning for some. From each track or podcast episode played to the keywords used in the search bar, Spotify continuously mines behavioral data to gain insights into users' moods and activities. 
Every year, Spotify releases Wrapped (below), a marketing campaign that compiles data like your listening habits, favorite artists, and genres to visualize your listening habits and data to you. The campaign seems to work; Spotify reportedly sees a surge in App Store downloads during the release of Wrapped each year.
How might Spotify use your music tastes to infer greater aspects about your interests, personality, and, well, life? So, if you've been listening to White Horse by Taylor Swift, followed by Good As Hell by Lizzo, and then rounding the night off with a playlist titled "Heartbreak Hits 💔," chances are that Spotify can put two and two together to determine that you're going through a rough time. As a result, it will offer you song or podcast recommendations that fit the mood. 
In its privacy policy, Spotify can also obtain information such as your cookie data, IP address, and information about devices on your Wi-Fi network. The company can also access your voice recordings if you're using the Hey Spotify voice control feature on your smartphone or smart speaker. Plus, if you've integrated Spotify with social media platforms like Facebook, Instagram, and Twitter, guess what? Spotify may have access to certain information from them as well. 
Earlier this year, Spotify revealed it had acquired an artificial intelligence voice engine to emulate the FM radio experience for users. The new DJ feature will play songs based on the user's listening history and preferences and feature commentary read by an AI that has been written and researched by human editors. The DJ feature is another example of how Spotify harnesses user data in its operations.
Find out how Spotify DJ works here: 
Whether or not you should be worried about Spotify's data collection processes depends on your individual privacy concerns. Spotify collects a significant amount of data about its users, including what songs they listen to, when they listen to them, and where they listen to them. This data can be used to track your listening habits, target you with advertising, and even learn about your personality and mood. While this may seem pretty invasive, the collection of data by Spotify—and other streaming and social media services—is quite common. 
However, while Spotify has been open about its use and collection of customer data, they were recently hit with a 5.4 million USD fine by the Swedish Authority for Privacy Protection. The organization alleged that Spotify had failed to inform users of how their data is collected and used in Sweden. 
Fortunately, there are ways that you can protect your privacy and limit how various music streaming services collect information about you. More on this later. 
2. Apple Music
Apple Music boasts 100 million music tracks, three live radio stations, and over 30,000 expertly crafted playlists. Beyond audio tracks, the platform also features music videos and music-related documentaries. In October 2022, Apple announced it was increasing the price of Apple Music from 9.99 USD to 10.99 USD.
Unlike Spotify, Apple Music doesn't have a free tier and therefore has no advertisements. According to Elena Segal, the company's music publishing head, Apple will never offer a free tier as it goes against their fundamental values on privacy. What Apple Music does offer to new users, though, are various free trial plans that range from one month to six months. iOS users who have never used Apple Music before will qualify for a one-month free trial. Those who have purchased an eligible Apple product, like the AirPods Pro, HomePod, and Beats Studio Buds, can get up to six months free.
Apple Music is accessible on all Apple devices and can be streamed through various smart speakers and TVs. In 2021, Apple introduced its Voice Plan, which allows users to request songs, playlists, and artists through Siri. The lack of physical features makes this plan cheaper than all other plans currently available. 
Apple Music has over 88 million subscribers, making it the second most popular music streaming platform worldwide—likely associated with the fact that there are 1.46 billion active iPhone users worldwide, all of whom have the app preinstalled. 
Apple has consistently introduced new features to the music streaming platform to remain competitive. For example, in 2021, the company introduced its Lossless and Hi-Res Lossless audio tiers. Lossless is a type of audio compression format that preserves all of the original audio data, giving listeners the best sound quality possible. However, both Lossless formats by Apple take up a lot of memory space, and no Bluetooth headphones are equipped to play music at such clarity. 
Recently,  Apple Music experimented with live performances, introducing a fresh suite of concert discovery features that are seamlessly integrated into Apple Maps and Apple Music. The new feature, Guides, will spotlight top live music venues—from iconic Viennese symphony halls to trendy techno clubs in Brooklyn and Tokyo. Guides is available in more than 10 cities, including those in the U.S., Germany, and Australia. Users not based in these countries can use a high-quality VPN to access Guides.
What about Apple Music's privacy policy?
Apple's privacy policy is generally considered one of the most comprehensive and user-friendly in the tech industry. The policy outlines how Apple collects, uses, and shares your data, giving you a lot of control over your privacy settings.
Here are some of the things Apple collects about you when you use Apple Music:
Your name, email address, and payment information

Your listening history

The devices you use to listen to Apple Music

Your location data, if you have location services enabled

Your contacts, if you have enabled Contacts on Apple Music
According to its privacy policy, Apple uses this data to provide you with the service, improve it, and target you with advertising of its artists and better music recommendations. You can control how Apple uses your data by adjusting your privacy settings in the Apple Music app.
Apple Music's data collection
Apple has a reputation for being a privacy-focused company. As such, the brand's privacy policy is relatively clear and straightforward, and it has been known to take steps to protect user privacy in the past. 
However, while it doesn't offer ads, Apple Music may collect, use, transfer, and disclose non-personal data for various purposes. According to its privacy policy, Apple Music is obligated to share aggregated non-personal and user demographic data (such as your age and gender) with record labels, publishers, and artists. 
3. Amazon Music Free, Amazon Music, and Amazon Music Unlimited
Confused about all three of Amazon's music offerings? So were we! Here's a quick breakdown of what each platform does and how they differ from one another: 
Amazon Music Free

offers Amazon users free access to numerous playlists, stations, and select on-demand tracks from curated playlists on Android and iOS, with advertising included.

Amazon Music Prime

is a music streaming service that gives Prime members an ad-free experience with access to 100 million songs, a vast selection of top podcasts, and thousands of playlists, bundled into their Amazon Prime membership. 

Amazon Music Unlimited

is a premium music streaming service that is not part of a Prime membership. Amazon Music Unlimited offers over 100 million HD songs and Ultra HD tracks, along with a growing collection of Spatial Audio mastered in Dolby Atmos and 360 Reality Audio available on multiple platforms, including Android, iOS, Fire TV, select streaming devices, smart TVs, and smart speakers.
Amazon Music and Amazon Music Unlimited are ad-free and available on various devices. If track order doesn't bother you, Music Prime, already part of the Prime subscription, is a good choice but lacks Music Unlimited's premium streaming features, like better audio qualities. 
We've decided to focus on Amazon Music Unlimited as it doesn't require a Prime membership and functions as a separate service.
Amazon Music Unlimited may not boast every feature offered by its titan rivals—it's missing live radio, for example. Its recent price increase has also diminished its value to Prime users who get Music Prime bundled into their membership.
Amazon Music still provides access to an expansive library of over 100 million songs, high-resolution audio, significant compatibility with Amazon devices, and a vast collection of podcasts. Amazon Music Unlimited initially lacked a free-tier model upon its release. However, it's since introduced a free tier that allows users to access various ad-supported playlists and stations.
The platform recently enhanced the user experience by incorporating music videos, maintaining its competitiveness in the market.
It's worth noting that while Music Unlimited has two high-audio-quality tiers, not every track in its music library is available to stream at these rates. Furthermore, specific headphones and speakers are required to listen to them.
Is Amazon Music Unlimited safe?
Amazon Music Unlimited is owned by one of the biggest tech companies in the world. However, in the last few years, the company has experienced several data breaches involving employees, Twitch (a subsidiary of Amazon), and customer email information. 
In its privacy policy, Amazon Music Unlimited says it does collect information about you, including the following: 
Your name, contact, and billing information

Device information like your IP address and operating system

Your listening history and preferences 

Location information 

Information about your interactions with Amazon Music Unlimited, the pages you visit, and actions you take while on the app or website
Amazon Music Unlimited says it uses your usage information to improve its service by understanding which songs you listen to, what playlists you create, and how you use the service. This information helps them recommend new songs and playlists to you and to make the service more personalized.
4. YouTube Music
Since its inception in 2015, YouTube Music has evolved significantly, standing as a strong contender to streaming powerhouses like Apple Music and Spotify.
YouTube Music is a platform dedicated solely to music streaming, while YouTube Premium focuses mainly on videos and user-generated content, like Shorts. If you're an avid YouTube user, you'll be pleased to know that YouTube Music is bundled with a YouTube Premium subscription, but you can also subscribe to YouTube Music separately.
One key feature of YouTube Music is that it can suggest suitable playlists based on detected location and time of day. It also allows lyric-based song searching. YouTube Music's association with YouTube allows it to offer official YouTube music videos and karaoke tracks to improve the user experience. In 2022, YouTube announced that it surpassed 80 million Music and Premium subscribers globally. 
YouTube Music's data collection
While YouTube Music is considered relatively safe, concerns have been raised about the privacy policy of YouTube Music, particularly about the collection and utilization of users' listening history data. 
Here are some things YouTube Music collects about you: 
Personal information like your name, billing details, and contact information

Device identifiers and usage statistics like your IP address, the songs you listen to, and the playlists you create 

Cookies and other tracking information to understand your browsing activity and preferences.
Some users are worried that their listening habits could be tracked and used for targeted advertising.
Furthermore, some users are apprehensive about the platform's location-based recommendations that might result in location tracking. There are also fears that YouTube Music may disclose users' listening history data to third-party partners without explicit consent, particularly following the introduction of year-end summaries similar to Spotify Wrapped.  Plus, considering that YouTube Music is a subsidiary of Google, the company's somewhat controversial privacy policy applies to all of its products and services.
5. Deezer
Deezer boasts several features, including a free plan, high-fidelity audio, podcasts, a comprehensive music discovery algorithm, and unique functionalities such as SongCatcher. Additionally, its intuitive and well-structured interface enhances its user-friendliness.
The functionality of Deezer Free varies between desktop and mobile. On the mobile app, users enjoy a more liberal range of features. These include infinite skips on specific daily playlists and customized recommendations. Deezer Free on PC, on the other hand, offers a different experience, where users are mainly limited to six song skips per hour and 30-second previews of songs. The Premium plan gives listeners complete control of their listening experience.
One unique feature Deezer has is its SongCatcher service, designed to identify and store songs. To use SongCatcher on your smartphone, navigate to "Search," where you'll notice a blue bar asking, "What's this song?". Once tapped, SongCatcher instantly listens and tries to identify the playing song or tune. In 2022, Deezer expanded SongCatcher's capabilities to include the recognition of humming, singing, and whistling.
As of 2023, Deezer has approximately 9.4 million subscribers, with listeners primarily from Europe and Latin American territories like Brazil. The platform is available in 185 countries, but listeners in some countries like Singapore will need to use a VPN to access its free tier.
Deezer's data collection
Deezer is considerably safe. The company's privacy policy delineates the company's practices regarding gathering, utilizing, and disseminating your personal data. It also outlines your privacy rights, including your ability to access and erase your personal information. On its website, Deezer also highlights the duration in which it keeps certain information about you. For example, three years for personal information, five years for customer care requests and user content, and 10 years for financial information and transactions in accordance with the French monetary and financial code.
Other popular music streaming platforms
While they may not boast the largest subscriber base, alternate music streaming platforms have cultivated a devoted following due to their unique and captivating features. 
We explore two of these lesser-known gems, uncovering the reasons behind their rising popularity and what makes them stand out in the dynamic world of music streaming.
1. Tidal
Tidal was founded by rapper Jay-Z and is currently owned by payment processing company, Square. In 2014, it was the pioneering platform to offer Hi-Fi music streaming capabilities and exclusive backstage content, setting it apart from any other streaming service at that time.
Tidal stands out as a platform that prioritizes superior audio streaming quality. Unlike Spotify and Apple Music, Tidal offers four distinct audio qualities, all at CD-quality sound.
Supporting artists is central to Tidal's mission. With a HiFi Plus subscription, 10% of your monthly fee goes directly to the artists you listen to the most. This includes a unique royalty system, where artists are compensated based on their fans' personal streaming activity.
As Tidal doesn't release or discuss the number of users it has, experts have estimated that the platform has around five million paid subscribers. These numbers may also fluctuate depending on the type of content available. For example, Tidal says that Beyoncé's album Lemonade helped the platform gain 1.2 million user signs ups in the first week it was released. Lemonade was exclusive to Tidal for about three years (Beyoncé is married to Jay-Z) before it was released to other streaming platforms.
Tidal's data collection
Tidal's privacy policy has an entire section (with examples) of the type of personal and non-personal data it collects about you, when it's being used, and how it's being collected. Like other platforms, Tidal justifies collecting this information to improve its services and targeted advertisements. 
While privacy is one concerning aspect, some users might also be taken aback by the price, lack of features, and other interactive elements on Tidal. At 19.99 USD for a Hi-Fi Premium subscription, Tidal is almost twice the price of an individual Spotify Premium subscription. 
2. Pandora
Pandora started in the early 2000s in the U.S. and is most frequently recognized for its robust song recommendation algorithm, which is still its standout feature.
With the ad-free Premium subscription, can sit back and listen and let Pandora pick the right tunes for you. The service is powered by the Music Genome Project, which is a proprietary algorithm that analyzes music based on over 400 musical attributes. However, the free subscription is less enjoyable as it comes with intrusive ads. While Pandora may not match up to newer services in terms of features, it stands out with offerings such as album commentary and artist tour information. Pandora is also a subsidiary of SiriusXM and is available only to those in the U.S., due to licensing restrictions or to those with a USA VPN. 
Pandora's data collection 
In its privacy policy, Pandora says it collects basic information about you, like your name and contact information, and data about you based on your app usage. The company has also highlighted how it may use and collect location and voice data if users have enabled location and voice services on the platform. 
Regional music streaming platforms you should know about
As the global music streaming industry continues to expand, several regional platforms are making their mark, providing unique and culturally tailored music experiences. These platforms focus on music created by artists and bands from a specific region or country more than other mainstream services. 
The great thing about these platforms is that they capture the essence of various local music scenes and transform how audiences discover and interact with music. Here's how these platforms cater to their regions' specific tastes and preferences:
Bandcamp
Bandcamp has earned a reputation as the "anti-Spotify" by focusing on independent artists and giving them a platform to distribute their music. The company is based in Oakland, California. 
According to Bandcamp, when a user purchases a track, an album, or merchandise from the platform, 82% of the proceeds go to the artist or label. Besides individual artists, indie game developers like Stardew Valley, Minecraft, and Cuphead creators have also published their game soundtracks through Bandcamp. In 2022, Bandcamp was purchased by Epic Games, the studio behind video games like Fortnite and Unreal.
Gaana
Gaana is one of India's largest music streaming services, providing a huge library of Indian and international music. The platform's catalog includes music from multiple genres and an impressive range of Indian languages, such as Hindi, Tamil, and Bengali. Gaana's CEO, Gautam Sinha, expects his music streaming service to reach 500 million users by 2024.
iHeartRadio
Popular in North America, iHeartRadio is a freemium broadcast, podcast, and radio streaming provider. With a catalog spanning millions of songs from thousands of artists, iHeartRadio allows users to create custom stations based on their favorite artists or songs. Beyond music, iHeartRadio offers thousands of podcasts across various categories, including news, sports, and entertainment. iHeartRadio is also known for hosting music festivals around the U.S. during the Christmas and summer holidays. 
Joox
Joox is a free music streaming service with paid tiers owned by Tencent, that launched in January 2015. The platform is one of the biggest music streaming apps in the Asian region and is popular in Hong Kong, Indonesia, Malaysia, Myanmar, and Thailand. 
Joox is best known for its large music library of over 40 million songs and its Joox Rooms feature that allows users to interact and enjoy music by singing with live audio and video chat rooms.
NetEase Cloud Music 
NetEase Cloud Music, also known as NetEase Cloud Radio due to its music recommendation feature, is a freemium music streaming platform owned by NetEase, a Chinese gaming company. The platform is best known for its comprehensive song library, personalized recommendations, and social networking features, it has quickly become one of China's leading music platforms since its launch in 2013. 
NetEase Cloud offers a blend of international and Chinese music, focusing on independent Chinese artists. Users can listen to music and comment on songs, create and share playlists, and follow other users. While it appeals to a broad demographic in China, the platform is especially popular with young users thanks to its user-friendly interface and community features.
Qobuz
Similar to Tidal, Qobuz is a streaming platform that prioritizes high-quality audio. Audiophiles will appreciate the high-resolution format of up to 9,216 kbps, allowing users to listen to music as the artist intended on CD or vinyl. However, not all tracks are available in the highest quality. The French music service may be more expensive than other platforms, but it is currently the only platform to purchase and download high-resolution tracks and albums. It also helps that its app interface is visually appealing and user-friendly.
Tencent Music 
Tencent Music is an online conglomerate based in China known for its four music apps: QQ Music (co-owned by Spotify), KuGou Music, Kuwo Music, and WeSing. These platforms offer various services, such as music streaming, online karaoke, and live streaming, allowing users to stream and experience music differently. 
Tim Music 
Tim Music is a music streaming service based in Italy, developed by Telecom Italia (TIM). It offers millions of songs from a wide range of genres, and users can listen to music online or download tracks for offline listening. The platform also provides curated playlists, radio channels, and personalized music recommendations based on the user's listening habits. One of its unique features is its integration with the TIM network, which provides data-free streaming for the telco's customers. Furthermore, it provides high-quality sound options and exclusive content, such as pre-release tracks, albums, and live events.
TikTok Music 
TikTok Music is a brand-new streaming platform from the makers of, well, TikTok. The platform was launched on July 6, 2023, in Brazil and Indonesia, with Australia, Mexico, and Singapore following closely behind. The platform is currently only available to testers and will eventually be rolled out to the rest of the world. 

The new social music streaming service will leverage TikTok's influential role in music discovery, allowing you to enjoy trending songs via TikTok Music. Subscribers can also listen to, download, and share entire songs through social media, including TikTok, effortlessly transitioning from one platform to another.
The platform's key features hope to facilitate a smooth synchronization of users' TikTok and TikTok Music accounts, the opportunity to listen to complete versions of trending TikTok songs, and the discovery of more tailored music. It also fosters connections within a music-centric community, encourages interaction with real-time song lyrics, and promotes the creation of collaborative playlists, among other features.
Yandex Music
Yandex Music is a music streaming service developed by the Russian tech company powerhouse. It offers millions of tracks from international and Russian artists, spanning various genres and languages. You can listen to pre-made playlists curated by the platform's music experts or create your own. The service also includes an intelligent recommendation system that suggests new music based on your listening history. 
Yandex also offers a radio feature that allows users to discover new music in a radio-style format. Users can access the service via web browsers and smart devices with free and paid subscription options.
5 ways to protect your privacy on streaming music platforms 
If you're concerned about your privacy while using some of these music streaming services, here are some things you should do to protect your privacy. 
1. Always read the privacy policy
Before you sign up for a music streaming service, be sure to read the privacy policy. This will give you an idea of what information the music platform collects and how it uses them. 
Some platforms, like YouTube Music and Amazon Music Unlimited, are linked to big tech companies, which could be a cause for concern for some people. If these associations worry you, consider signing up for other platforms instead.
2. Turn on private listening sessions
Experts recommend that if you want to limit the amount of tracking that Spotify does, you should turn on private listening sessions, as this prevents Spotify from tracking your listening history. 
While Apple Music doesn't have private listening mode, Redditors have found a workaround for this by turning off the "Use listening history" function to prevent Apple from tracking their listening habits.
3. Adjust your account settings 
While setting up your account, you'll also want to look at the account settings on the platform and decide on the information you want to share with the streaming provider. This includes your location data, listening habits, and other information. Some music providers, like YouTube Music, use your location data to recommend music based on where you are and the time of day.
4. Use a burner email address and contact information when signing up
Another great way to protect your privacy while signing up for any streaming service is to provide a burner email address and contact information when signing up. A burner email address is a temporary email address that can be used for a specific purpose and then discarded. They are often used to sign up for free trials or services you may want to use only in the short term.  
One main benefit of a burner email address is that you'll protect your primary email address in the event of a data leak and prevent it from being flooded with unnecessary marketing emails and spam. Note that if you want to continue with the subscription long-term, you might not be able to perform tasks like resetting your password if you no longer have access to the email you used to sign up.
5. Opt out of tailored advertisements
Some music streaming services like Spotify and Apple Music allow you to opt out of receiving tailored advertisements. While opting out doesn't prevent the service from tracking your activity, it does stop it from sharing your information with third-party partners. 
If you want to opt out of tailored ads on Spotify, here's what you can do:
Select your Profile > Account 

Head to Privacy settings, then look for Tailored ads and toggle it to opt-out.
On Apple Music:
Go to Settings > Privacy & Security > Apple Advertising 

Then, toggle to turn off Personalized Ads
Bonus: Which music streaming platform is best for you?
Trying to decide which music streaming service is right for you? To help you navigate the sea of choices, take our quiz based on your listening habits and preferred genre. 
Question 1: How would you describe your musical taste?
A. Mainstream hits and top charts
B. Eclectic mix of many styles
C. I love discovering fresh and emerging artists
D. I'm still figuring it out
Question 2. What do you value the most in a music streaming platform?
A. Personalized recommendations
B. Extensive music library
C. User-friendly interface
D. High-quality audio
Question 3. How important is podcast and radio show access to you?
A. Extremely important
B. I listen to them occasionally
C. Not very important
D. I only listen to music
Question 4. What's your preferred way to discover new music?
A. Expert-curated playlists
B. Artist radio stations and recommendations
C. Random listening and by chance
D. Algorithm-driven recommendations
Question 5. How important is the ability to download music and listen offline to you?

A. Very important, I travel a lot
B. Somewhat important for when I don't have Wi-Fi
C. Not too important, I don't remember to download
D. Irrelevant, I don't run out of data
Question 6. How important are music videos to you?
A. Very important, they keep me entertained
B. Somewhat important, they enhance my experience
C. Not too important, I'm mainly here for the audio
D. I don't care for music videos
Question 7. How important is the social aspect (sharing, following friends) in your music streaming experience?
A. Very important, I love sharing music and following my friends
B. Irrelevant, it's never crossed my mind to use social features
C. Not very important, I mostly listen to music alone
D. Somewhat important, I occasionally share music
Question 8. How much are you willing to pay for a music streaming subscription?
A. I want the most affordable option
B. I don't mind paying for extra features
C. I'm willing to pay more for high-quality audio
D. I only use free services
Question 9. How do you feel about ads in your music streaming service?
A. I don't mind ads if it means the service is free
B. I can tolerate a few ads
C. I do not want any ads
D. I'm neutral about them
Question 10. Is exclusive content and early access to new releases important to you?
A. It's not too important, I can wait for new releases
B. Somewhat important, I like having access to exclusive content
C. No, I don't care about exclusives
D. Neutral, it'll be nice to have but it's not important
Answers:
Mostly As: You'll probably enjoy Spotify, Apple Music, or Amazon Music Unlimited, with their vast music library and personalized recommendations. However, if podcasts are your thing, you may want to look anywhere but at Apple Music.

Mostly Bs: Deezer, Tidal and YouTube Music could be your jam. All three platforms offer music videos, podcasts, and exclusive artist content. 
Mostly Cs: You're a true-blue audiophile, and Bandcamp is probably your music soulmate. Support and discover emerging independent artists and producers to your heart's content. 
Mostly Ds: Pandora's a great fit if you can't decide which artists or genres to listen to, thanks to its Music Genome Project algorithm that helps you pick the right tracks. 
FAQ: About Spotify and other music streaming services
Does Spotify have podcasts?
Yes. While it's synonymous with music streaming, Spotify offers an extensive podcast catalog, spanning topics such as true crime, comedy, science, and inspiration. Some titles, like The Joe Rogan Experience, Call Her Daddy, and Anything Goes With Emma Chamberlain, are exclusive to the platform.
Who does Spotify share data with?
In its privacy policy, Spotify reveals that it could share your data with a number of third-party partners such as advertisers, analysts, business partners, and legal authorities. Spotify also shares data with its subsidiaries and affiliates. This data may include your listening history, demographics, and interests.
What is the cheapest music streaming service?

The cheapest music streaming service highly depends on your needs and preferences. However, some music platforms, like Spotify, YouTube Music, and Amazon Music, offer free tiers with advertisements.
How do I turn on private sessions on Spotify?
Here's how to turn on private sessions on Spotify:
On mobile:
-Open the Spotify app
-Tap the Home tab
-Tap the gear icon in the upper-right corner
-Tap Privacy & Social
-Tap the toggle next to Private session to turn it on
On desktop:
-Open the Spotify app
-Click the down arrow next to your name in the upper-right corner
-Click Private session
A lock icon will appear next to your profile picture when you are in a private session. This means that your listening activity will be hidden from your friends and Spotify's recommendations algorithms.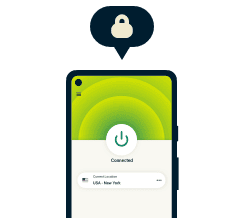 Protect your online privacy and security
30-day money-back guarantee