Elon Musk's unyielding drive to revamp Twitter, now known as X, continues with yet another major change. Despite user backlash and platform upheaval caused by previous shifts, Musk is again shaking things up—this time by announcing his intention to remove the platform's "block" feature. This feature, long used by users to filter interactions and avoid unwanted engagement, may soon no longer be part of the X (Twitter) experience. He also contends that a modified "mute" feature would be superior as a replacement and that blocking of direct messages should remain.
But what does this mean for user privacy? And will Musk actually follow through on his promise to make another radical change? Here's what you need to know. 
How does X's (Twitter) block feature work?
The block feature has served as an important tool for users to control their interactions and safeguard their online experiences. By blocking specific accounts, users could prevent them from viewing their tweets, engaging in conversations, and following them. 
The block feature can be used to prevent harassment, abuse, and unwanted attention. You can also simply block someone you don't like, whose posts you don't like—or for no reason at all.
Why is X (Twitter) removing the block feature?
The announcement that X (Twitter) was removing the block feature arrived in classic Musk fashion—via a tweet. In response to a question about whether there's ever a good reason to block someone on the platform, Musk said, "Block is going to be deleted as a 'feature', except for DMs," referring to direct messages.
When probed about why, he said the feature "makes no sense," and that users could instead use "a stronger form of mute" to serve similar purposes. Notably, Twitter's founder, Jack Dorsey, responded that he agreed with Musk's statement, including the "100" emoji.
However, the support seems to stop there. Musk has not publicly elaborated on the rationale for why it "makes no sense," with the public offering only criticism of the yet-to-be-enacted decision, as people who face harassment or stalking will lose a key safeguard if they want to continue using the platform.
Most speculate that Musk's motivation to remove the block feature is to help grow the platform and strengthen the site's ad business. At the same time, Musk's clear goal to increase his online influence is widely known, as is his push for a version of "free speech" that matches his own views. However, many of the platform's users have blocked his personal account. There is now widespread chatter that this predicament must have played a part in his taking this bold step.
Why X (Twitter) removing the block feature is problematic
While Musk's intentions might be rooted in his vision of reshaping digital interactions and spreading his personal gospel, the removal of the block feature introduces a myriad of concerns—particularly when it comes to user privacy and safety. 
The removal of the X (Twitter) block feature undermines users' ability to maintain a degree of personal privacy online. Users who once relied on blocking to keep their updates hidden from specific users might no longer feel safe to use X with their location, family life, jobs, and more being broadcast to those individuals. 
The block feature has long been an essential tool for users to protect themselves from unwanted attention, harassment, and abuse. Without it, users risk unsolicited interactions from individuals and pesky bots they'd previously taken measures to block. This makes the absence of the block feature a potential threat to users' well-being, particularly those who have encountered online harassment or stalking before. Marginalized groups (such as LGBTQ+ people) could be disproportionately affected, as they tend to experience more hate speech, discrimination, and targeted abuse.
As an alternative, Musk suggests utilizing the mute feature. But this approach also raises concerns for users. Unlike blocking, the mute feature merely eliminates a muted account's posts from a user's timeline without severing the connection between the user and the person following them. 
Additionally, while blocking an account prevents it from accessing your public posts on the platform, muting X (Twitter) accounts still allows them to respond to your public posts. However, you won't receive notifications of their responses, and their replies remain hidden by default. 
That said, the platform says a new function is in the works that would be a better alternative to blocking and muting, so it's still unknown what's in store.
Read more: The Twitterverse in numbers
Musk's biggest roadblock: Breach of platform policies
Musk's decision to remove the block feature could put X (Twitter) in conflict with platform policies set by app stores like Apple's App Store and Google Play. These policies require social media platforms to implement robust moderation features, including blocking, to safeguard users from abusive or harmful content. 
For example, Apple's current guidelines specify that apps featuring user-generated content need to incorporate measures like blocking functions to safeguard users from abuse within the apps. A similar safety protocol is enforced by Google's Play Store.
If Musk moves ahead with this choice, there is widespread speculation that the limited allowance of the block feature solely for private messaging on X (Twitter) won't be enough to navigate around the policies set by both tech giants. This means that X (Twitter) could potentially be removed from both app stores, which would further diminish its already declining user base. As a result, numerous critics speculate that Musk will probably reverse his decision.
So, will Musk
actually
remove the block feature from X (Twitter)?
It depends. Considering Musk's history of bold actions, like acquiring Twitter, rebranding the platform as X, dismissing multiple staff members, and frequently changing his stance on Twitter Blue, it appears likely. He usually does what he says, then backtracks. 
It's also yet to be seen what the new feature intending to replace the existing block and mute features will look like. It could very well be compliant with platform policies required by the app stores.
Timeline: Elon Musk's controversial X (Twitter) decisions 
Date
Event

April 2022

Musk publically announces he owns 9.2% of Twitter. 

October 2022

After trying to go back on his offer, Musk proceeds with his original plan to buy Twitter for 44 billion USD.

November 2022

Musk lays off half of Twitter's 7,500 staff. He also reinstates Donald Trump's banned account and announces a new paid verification model through Twitter Blue which was quickly pulled. 

December 2022

Twitter bans Kanye West from the platform after the rapper makes antisemitic remarks.

January 2023

Musk reinstates the accounts of two prominent election deniers who were banned from the platform. Twitter also relaunches Twitter Blue for 7 USD per month. It comes with a verified checkmark, higher-ranking replies, and 60-minute video uploads.

February 2023

Twitter announces the platform will end free access to its API in a bid to combat bots. Twitter Blue introduces 4,000-character tweets and reduces its ads for Blue subscribers to half. 

March 2023

Musk announces that "legacy" verification badges would be removed from accounts not paying for Twitter Blue, starting from April 1.

April 2023

The billionaire tells the

BBC

that he had further reduced staff to under 1,500.

May 2023

Musk confirms that Twitter would delete accounts that have been inactive for several years, including those of deceased people—sparking upset from family members. In the same month, Musk announces he'll be stepping down as the company's CEO, and will be replaced by former head of ad sales for NBCUniversal, Linda Yaccarino.

June 2023

Musk declares the word "cisgender" a slur on Twitter. In the same month, Twitter limits the number of tweets a user can see per day (6,000 for verified users and 600 for other users).

July 2023

Twitter changes its name to X and gets rid of the iconic blue bird logo.

August 2023

In the same month that Musk declares that X would be getting rid of the block feature, a

Washington Post

analysis reveals that the platform was throttling links to competitor social media sites (such as those owned by Meta Platforms, Substack, Bluesky, as well as

Reuters

and

T

he

New York Times

)—companies that Musk allegedly holds grudges against. 
The potential impact on X's (Twitter) presence in Apple and Google's app stores, which could lead to its removal, is probably the primary deterrent stopping Musk from implementing the move. But only time will tell if he actually goes ahead with it, or does a 180 on his decision. 
Taking control of your privacy on X (Twitter)
Whether Musk ultimately proceeds with the removal of the block feature on X (Twitter) is anyone's guess. Nonetheless, it's important to remain prepared for potential changes that might affect your interactions on the social media platform. Enhancing your X (Twitter) account's privacy is a proactive step towards safeguarding your digital experience, and something you can do straight away. Here's how:
1. Make your account private
One of the most effective ways to control who sees your posts is by making your tweets private. This feature ensures that only approved followers can access and engage with your content. To do this:
Navigate to

More

on the left-hand menu 

Select

Settings and Support

then

Settings and privacy

Under

Privacy and safety

select

Audience and tagging

 

Click the checkbox next to

Protect your posts
2. Report abusive behavior
If you encounter abusive, threatening, or harassing behavior on X (Twitter), make sure you report it. You can do this by selecting the three dots (…) at the top right of the tweet and selecting Report post. 
Reporting these types of posts could help the platform identify accounts in violation of Twitter rules. Accounts that engage in inappropriate behavior could get banned from the platform.
3. Utilize the mute feature
As Musk suggests, if you don't want to make your account private, and certain accounts or interactions continue to bother you, the mute feature can be a valuable tool as it at least silences notifications from accounts you'd prefer not to engage with. While they can still see your posts and respond, you at least won't have to see what they post. 
To mute an account on X (Twitter), simply:
Find the profile of the account you want to mute

Click on the three dots (

…

)

next to their Twitter handle

Select

Mute 
While it's a given, also remember not to tweet any information that can identify your personal details or whereabouts, especially if you have a public account. 
FAQ: About X (Twitter) removing the block feature
When will X (Twitter) remove the blocked feature?

There is no set date when Elon Musk's proposed change will take effect, or if the feature will even be removed. It's speculated that the main reason for the delay—which could lead to Musk reversing his decision to remove the block feature—is down to it violating the terms of service of both the Apple and Google app stores. Both require that apps provide the ability to block users. X (Twitter) has also said it's working on a new feature to replace the block and mute features, so that might be what's taking time.
Does Twitter have a block limit?
As of August 2023, Twitter does not have a block limit. You can block as many accounts as you want. However, there are some restrictions on how quickly you can block accounts. For example, you can only block up to 400 accounts per day. If you try to block more than that, you will receive an error message.
It's important to note that Elon Musk, the owner of Twitter, has said that he wants to remove the block function and that he believes the block function "makes no sense." However, it is unclear when or if he will make changes to the block function.
If X (Twitter) gets rid of the block feature, can I see accounts that previously blocked me?

It's currently unclear if people who were previously blocked will be able to see accounts that blocked them if Elon Musk removes the block feature from X (Twitter). Musk has said that he wants to make Twitter a more open platform, however, he has not said specifically what changes he will make to the block feature.
If Musk does remove the block feature, it's possible that people who were previously blocked will be able to see the accounts that blocked them. However, it is also possible that Musk will implement some other changes to the block feature, such as making it so that blocked users can still see the tweets of the accounts that blocked them but not be able to interact with them.
Only time will tell what changes Musk will make to X's (Twitter) block feature.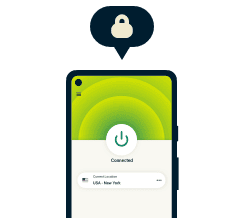 Privacy should be a choice. Choose ExpressVPN.
30-day money-back guarantee