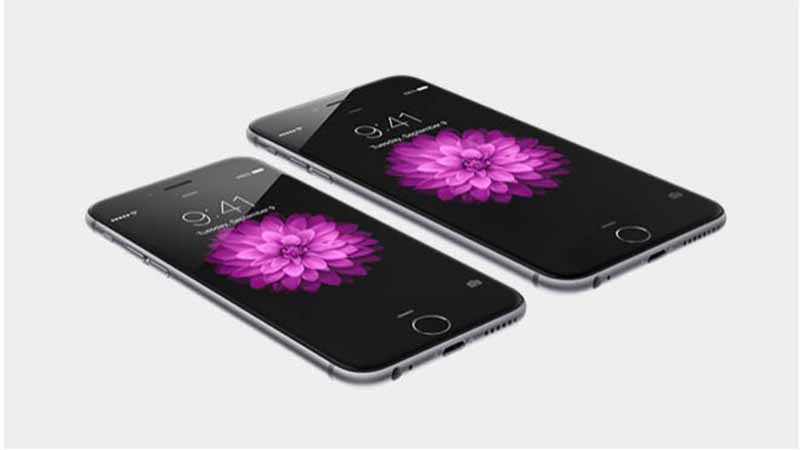 Apple last week released its long-awaited iPhone 6, as well as the bigger iPhone 6 plus, much to the delight of its army of loyal fans.
While the launch garnered the expected column inches in print media and web copy alike, it was another announcement from CEO Tim Cook that grabbed the attention of privacy-conscious users.
As the world continues to come to terms with ex-NSA contractor Edward Snowden's revelations about government snooping, Apple has clearly demonstrated that privacy is at the top of its new agenda through its new privacy policies, as well as the privacy features that come with iOS 8.
In a message about Apple's commitment to user privacy (http://www.apple.com/privacy), Cook explained how Apple earns and keeps its customers' trust in a different way from other leading tech companies. In what appeared to be a dig at Google and Facebook, Cook made the point that Apple makes its money from selling great products, unlike some other firms which he said monetize their users directly, via the scanning of email messages and their browsing history:
"Our business model is very straightforward: We sell great products. We don't build a profile based on your email content or web browsing habits to sell to advertisers. We don't "monetize" the information you store on your iPhone or in iCloud. And we don't read your email or your messages to get information to market to you. Our software and services are designed to make our devices better. Plain and simple."
The new privacy website lays out the company's policy in detail, along with a promise that it will be updated annually. Furthermore, the site offers up security tips, including how to avoid basic phishing scams, enable two-step verification (also known as two-factor authentication) and guidelines on using passcodes and Touch ID, found in the iPhone 5s and later models.
But it is the changes to the integrated operating system that are the most interesting development to come out of Cupertino recently, as Cook explained:
"On devices running iOS 8, your personal data such as photos, messages (including attachments), email, contacts, call history, iTunes content, notes, and reminders is placed under the protection of your passcode. Unlike our competitors, Apple cannot bypass your passcode and therefore cannot access this data. So it's not technically feasible for us to respond to government warrants for the extraction of this data from devices in their possession running iOS 8."
So what does that mean for Apple users?
Well, quite simply, it prevents the company from unlocking iOS 8-enabled iPads and iPhones for law enforcement, even when presented with a search warrant. While encrypted data will continue to pass through its network, the keys required for 'unlocking' it will remain solely on users' devices, thus absolving Apple of the means to comply with a court order to grant access to the data.
Of course there are a couple of issues here that Apple users need to be aware of – law enforcement agencies could still extract data from an iOS 8 device if they gain access to a computer that has previously been used to swap data with it. Furthermore, users need to be aware that withholding a password or passcode is actually a criminal offence within some jurisdictions.
Nevertheless, as a company that itself promotes online privacy, we welcome the news as it shows a further commitment to user privacy from one of the world's biggest and most widely used tech companies.
Here at ExpressVPN, we too share the belief that your identity is a valuable resource that needs protecting. By choosing one of our affordable plans, you can be assured that your data will be protected via 256-bit encryption and that your digital footprint and location will be masked by one of our own IP addresses. In addition to our easy-to-use VPN apps for Apple smartphones and tablets, we've also carefully crafted VPN software for Windows, Mac, Android, Linux, and even Routers so that your data can be encrypted no matter what device you use.