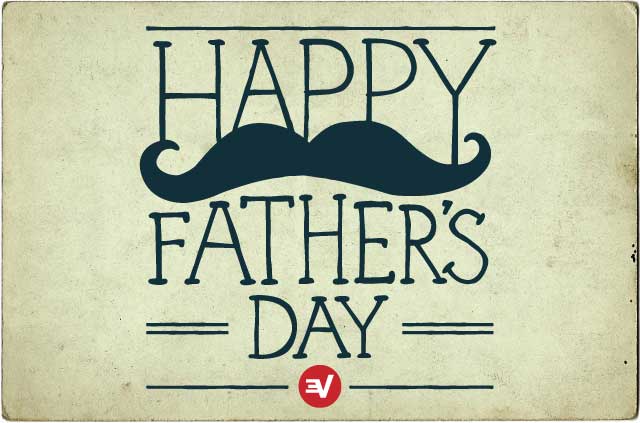 **This competition is now closed and the winners have been notified. But if you didn't win, don't worry! An epic new giveaway is coming! Stay tuned for more details**
Let's hear it for all the amazing dads out there!
Dads have their limits; it's true. If you need someone to talk to, dads will always be there to heroically pass the phone to your mom. And if you want something, who else says "Ask your mom" better than a dad?
But if your tire blows in the middle of the night, or if you want a piggyback ride because you've got a boo boo on your foot, who are you gonna call, huh?
Dads Are Awesome, and They Deserve an Awesome Gift
That's why ExpressVPN is giving away 10 annual subscriptions to dads!
Joining the competition is easy, just choose one of the options in the box below and you'll be immediately entered into the draw. There's a few different ways to enter, try them all to increase the chances of winning your dad an ExpressVPN subscription!
Enter as Many Times as You Want!
If you win, ExpressVPN will contact you for your dad's email so his activation code can be sent out on Father's Day.
10 winners will be randomly picked on Friday, June 17th — giving you plenty of time to get your dad set up for a blockbusting summer full of sports! There's Wimbledon, the Euros , the NBA Finals, the Tour de France and loads more!
ExpressVPN Father's Day Giveaway!
Imagine your dad's teary-eyed joy at being granted the ability to watch any sport from anywhere, at anytime. Good old dad. Why not get him a six-pack of his favorite beer, too*? After all, watching sports is thirsty work.
*not included. That's just a friendly suggestion because dads like beer.
Show Dad some love this Father's Day with a year's subscription to ExpressVPN.
Featured image: emberstock / Deposit Photos