The seventh ExpressVPN Future of Privacy Scholarship is now open for entries.
The essay topic for 2022:
If you were writing the rules for the metaverse, how would you ensure it were free, open, and safe?
Why does ExpressVPN hold this essay contest?
As internet-ready devices proliferate in classrooms worldwide, so do threats to the privacy of the individuals who use them.
Students are taking notice, and they're often the most savvy users of these technologies, so it makes good sense to get their take on emerging trends in technology that affect them.
Who can enter the contest?
Due to growing demand, this year we are opening our scholarship to students in all countries. Applicants must be enrolled in either a high school, undergraduate school, or graduate school. There is no age or citizenship requirement. For further information on applying, please review the Scholarship Rules.
[Keep up with the latest in technology and security. Sign up for the ExpressVPN blog newsletter.]  
How do I enter?
Head to the official page for The ExpressVPN Future of Privacy Scholarship and select "Submit Essay" to send your entry.
When is the deadline for the scholarship?
The deadline for entries is September 15, 2022. Good luck!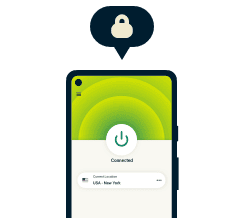 Protect your online privacy and security
30-day money-back guarantee