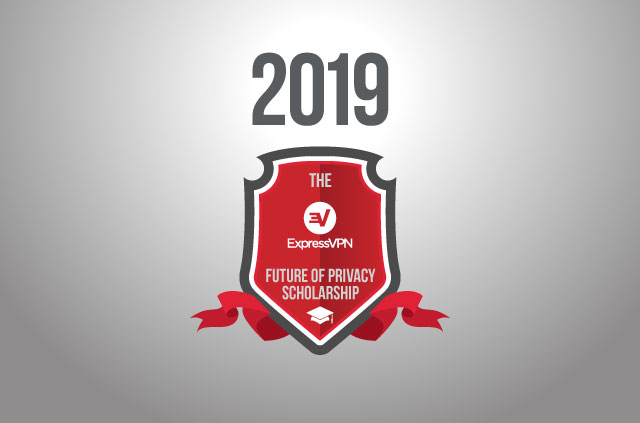 We are excited to announce that the fourth Future of Privacy Scholarship is now open for applications.
Our essay topic this year is:
Technology companies can self-regulate to provide optimal privacy to internet users. The free market will choose the winners to be those companies that best protect their users, without the need for government interference. Do you agree or disagree?
Why does ExpressVPN hold this scholarship?
The technologies used by schools across the world are transforming our education system. But as powerful as they are, these technologies are rarely fully secure or private. And schools themselves often implement their own surveillance systems to track what their students do online.
As internet-ready devices proliferate in classrooms worldwide, so do threats to the privacy of the individuals who use them.
Awareness of online security and an understanding of fundamental privacy rights are now more important than ever.
What was the reasoning behind the essay topic?
Over the past year, news has stoked concern over the power that technology companies wield globally. With the United States repealing net neutrality (and facing the pushback), the General Data Protection Regulation taking force in Europe, and governments demanding backdoors into personal devices, one thing seems certain: The battle over who controls the technology we use is far from over.
Who can apply for the scholarship?
Applicants must be enrolled in either a high school, undergraduate school, or graduate school located in the United States, Canada, United Kingdom, the European Union, Australia, New Zealand, or South Africa. There is no age or citizenship requirement.
How do I apply for the scholarship?
Please send your essay as an attachment or in the body of the email to scholarship@expressvpn.com before August 31, 2019.
For more details, please visit https://www.expressvpn.com/expressvpn-scholarship.
Are you holding any other contests?
Yes! The ExpressVPN Digital Privacy Film Festival is still open for entries. The application period ends on March 30, so hurry!