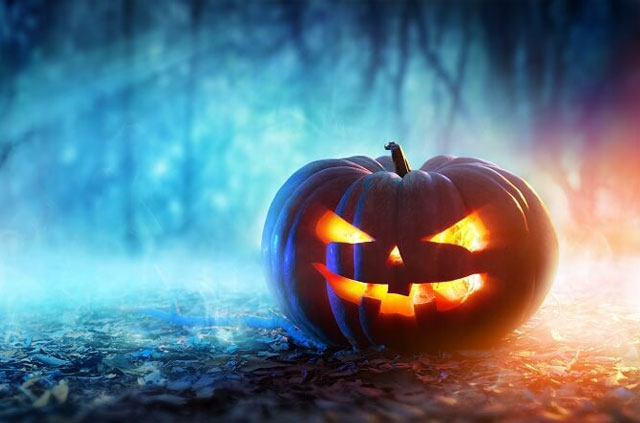 **This competition has ended, and the winners contacted. Thanks to everyone who played! If you didn't win this time, don't worry! There will be more competitions soon. Stay tuned for more details.**
What's spookier than ghosts, goblins, and flamboyantly carved pumpkins?
An unsecured and non-private internet connection, that's what.
Which is why ExpressVPN is giving away 10 FREE annual subscriptions this Halloween.
Woooooooooo… Abandon all hope all ye snoops who enter here
The competition is open to all: demons, ghouls, ghastly Marvel superhero knockoffs, and even sexy cheerleaders (a perennial Halloween favorite, for some reason). Entering is simple, just click an action in the box below.
There are many different ways to enter, but beware! Only 10 brave souls can win. Use the widget for a chance to get your annual ExpressVPN subscription.
Increase your chances of winning by entering as many ways as you like!
ExpressVPN's Spooky Halloween Giveaway!
Everyone can enter. Mwuhahahahaha!
Not yet an ExpressVPN subscriber? You dastardly fiend! Not to worry, just dust the cobwebs and pumpkin chunks off your keyboard and enter for a chance to win.
Existing customer? No problem. Current subscribers can still enter the creepy competition. If you win, 12 FREE months will be added to your current plan!
Win ExpressVPN and protect yourself from internet demagogues
ExpressVPN's Halloween 2016 giveaway is a bright beacon of security in a terrible world of lamentable internet nasties. If you want to learn more about the positives of a good VPN, or what they do, find out more by clicking here.
This competition ends November 7th, 2016. Please read the Terms & Conditions in the contest widget for more information.