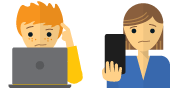 This guide will show you how to block specific IP addresses on Huawei routers.
To do so:
In the "Router settings" page, go to Advanced and select Firewall. Some other routers show IP Filtering under the "Advanced" tab. 
Open the Firewall level drop down list and choose Custom. Name this "google" then submit it. After completing this step, you should see something like this:
Choose the Firewall level you just created ( "google") then select IP filtering.
On the right, click New then enter 8.8.8.8. Click Submit.
Repeat above but enter 8.8.4.4.
To access certain streaming services, you may need to add a few more IPs. For the list of specific IPs, please contact the ExpressVPN Support Team.