Good news, everyone! The latest ExpressVPN iOS release is here, and it's compatible with iOS11. We've also added support for IKEv2 protocol and made it even easier to share with your friends for that sweet 30-day referral bonus!
What's more ExpressVPN for iOS 6.6.3 is now localized in Russian, Swedish, French, Spanish, Dutch, German, Italian, Norwegian, Portuguese, and Turkish.
ExpressVPN 6.6.3 is here, and we can't wait for you to give it a try!
Here's what you get with ExpressVPN 6.6.3 for iOS:
New IKEv2 protocol support
You can now use IKEv2 protocol. Use this if you have connection issues with "Automatic" protocol.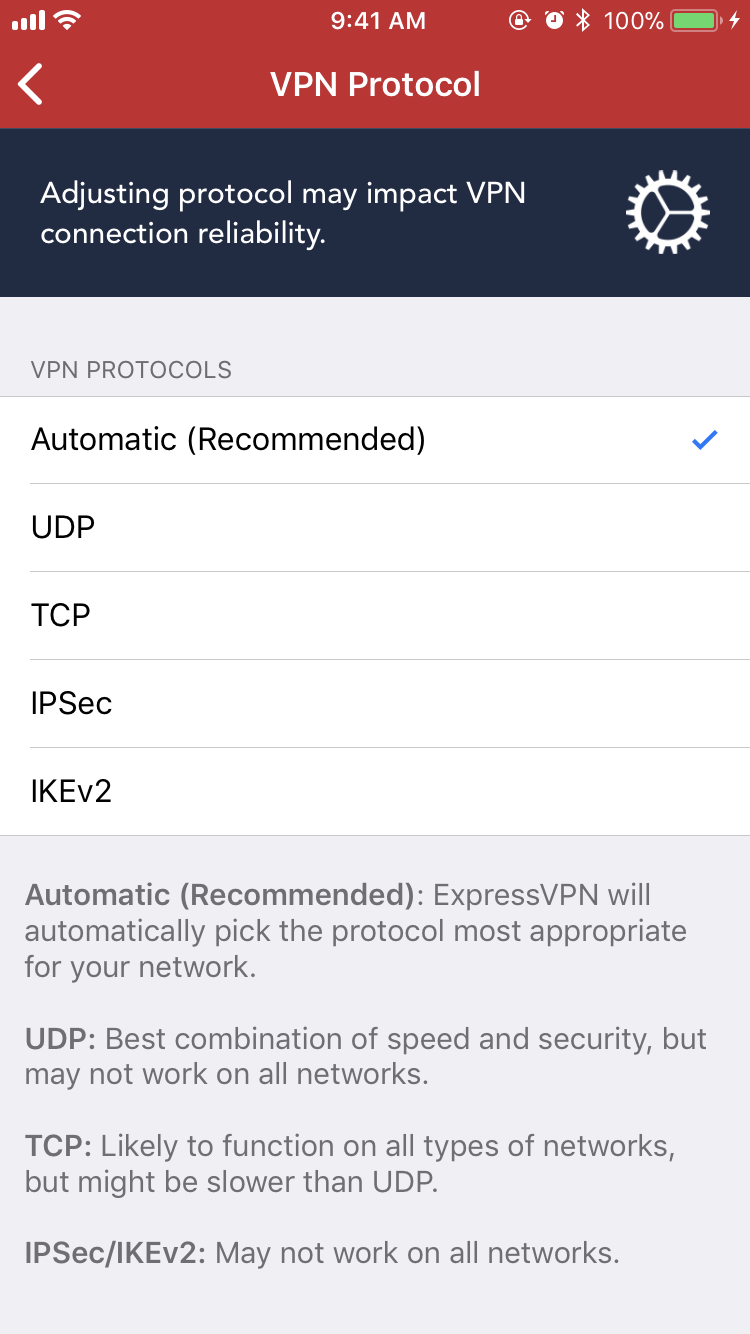 Share with your friends!
You can now share ExpressVPN with your friends from in the app. It's now a doddle for you and your friends to claim 30 days of free ExpressVPN!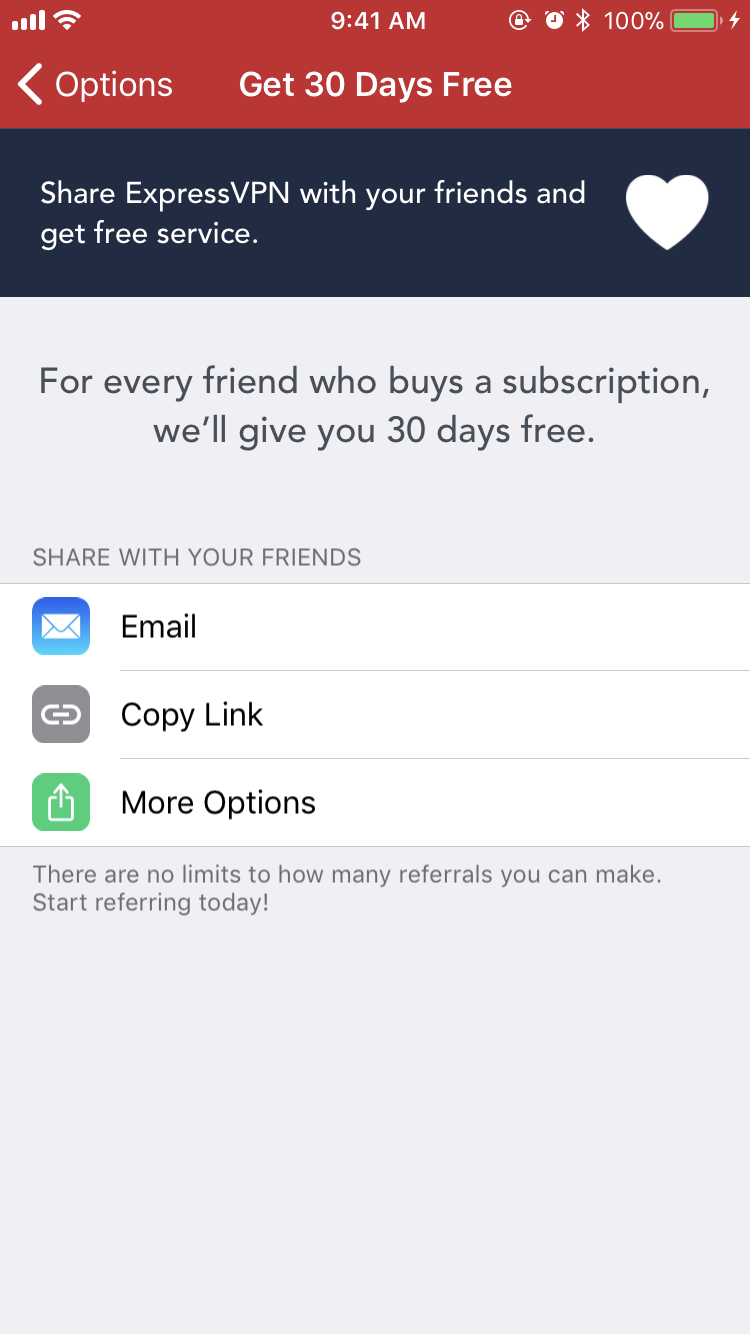 Easy-to-use Interface (UI)
Connect and disconnect quickly with just the click of a button. The beautiful new layout lets you browse securely and privately with one tap.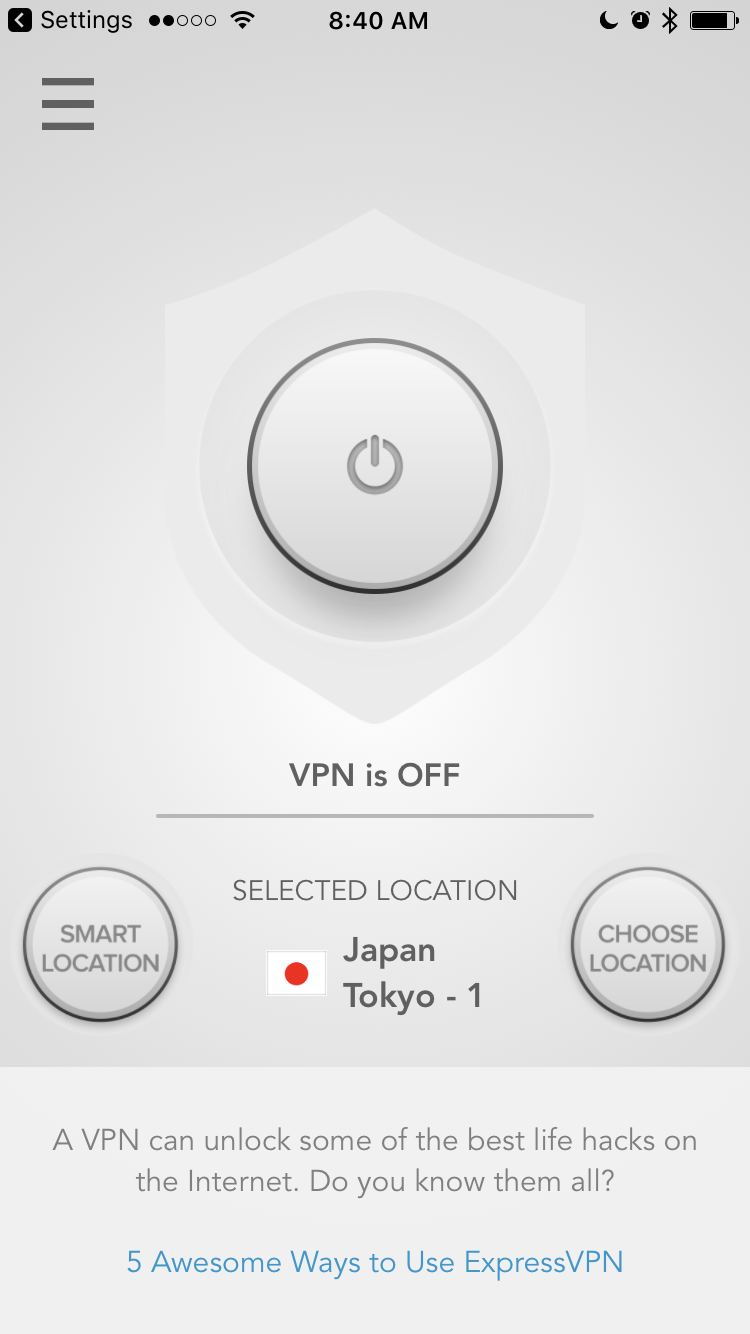 Smart Location
Save time and browse faster with the improved Smart Location feature. Smart Location automatically chooses the most reliable VPN connections for you. That way you can stream without having to worry about less-than-stellar speeds.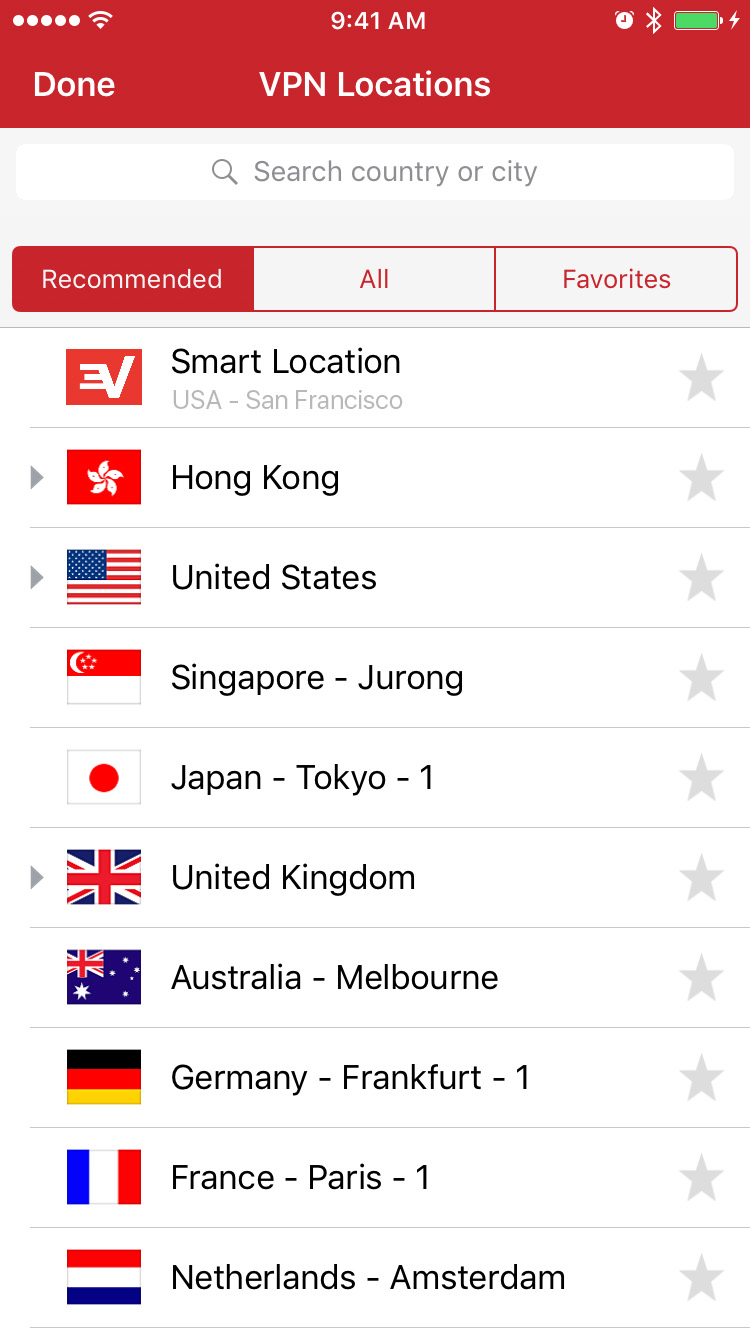 Browse with better connection reliability
ExpressVPN 6.6.3 for iOS works hard to make sure you always get the best possible connection. And, as always, different VPN protocol settings let you customize your iPhone app the way you want it.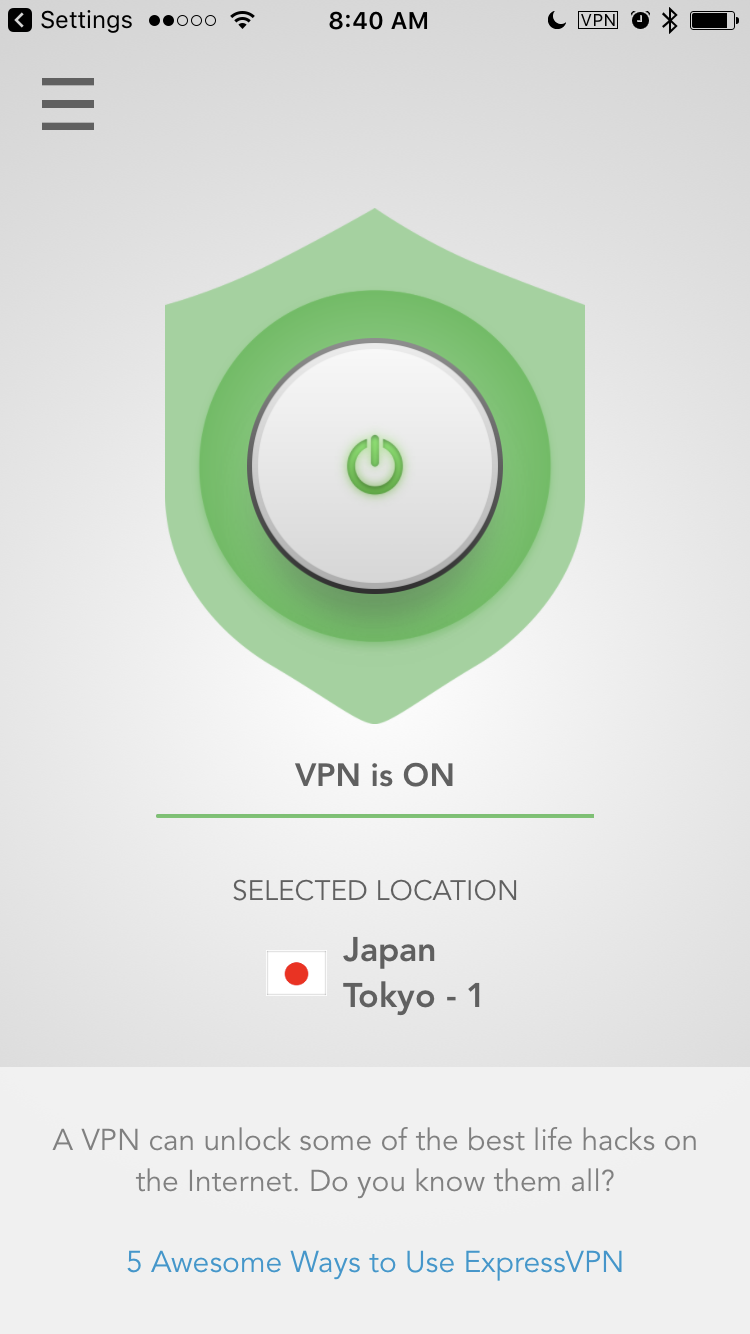 Simple option screen design
It's now easier than ever to set up ExpressVPN for iOS. The new and streamlined options menu lets you set up your VPN just the way you like it.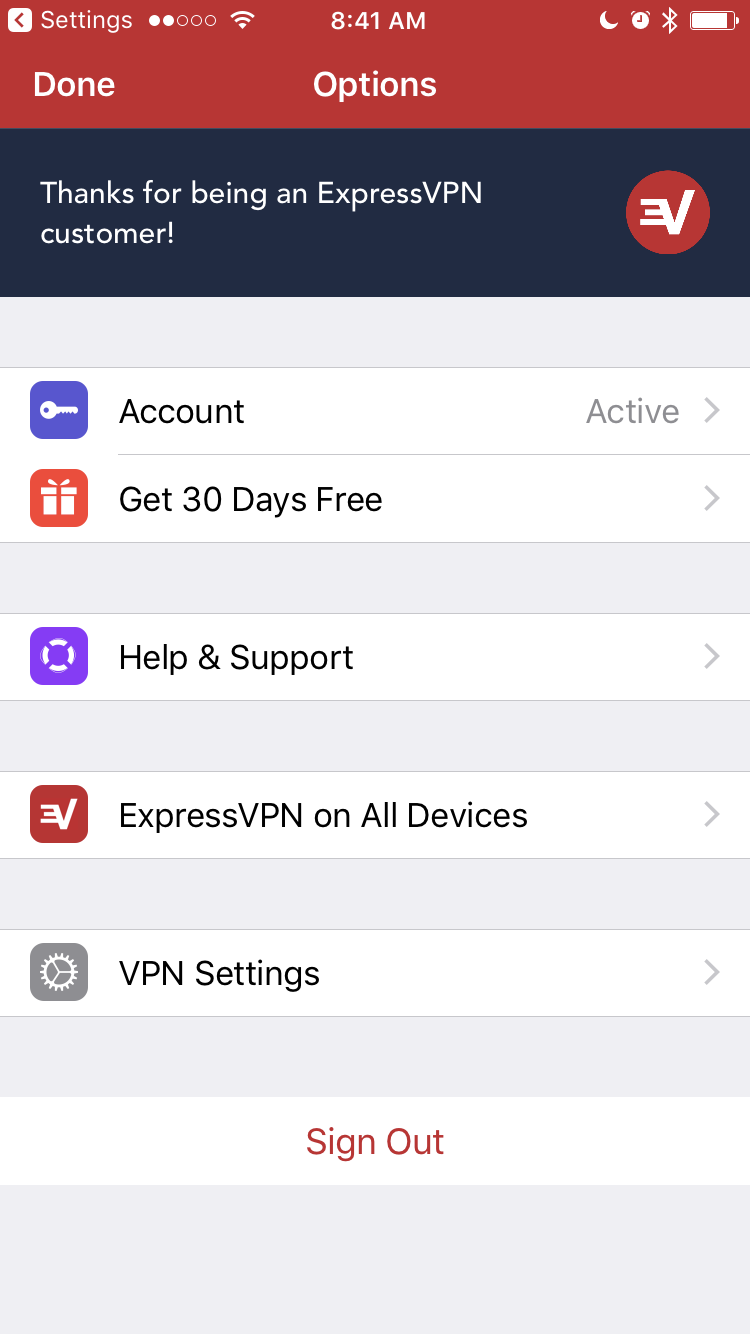 Download ExpressVPN 6.6.3 Today!
Now you know what's new, what are you waiting for?
Head over to the App Store and download ExpressVPN 6.6.3 today. If you're unsure how to download, or if you're having trouble accessing the App Store, then check out this step-by-step tutorial for help.
After you've taken it for a test drive, let us know what you think! Hit us with your questions, comments, concerns, and praise below!