Since the concept of a blockchain was first introduced in 2008 as part of a proposal for Bitcoin, it's moved far beyond the world of cryptocurrency. 
Due to its ability to simultaneously offer full transparency and anonymity, blockchain technology is being utilized by a handful of organizations in non-financial sectors to make their applications more private, secure, and affordable.
[Get more privacy news. Subscribe to the ExpressVPN Blog Newsletter.]
Before we unpack the above, let's quickly recap what a blockchain is and a few of the benefits that come with using one. 
Jump to…
How blockchain works
The benefits of blockchain technology
10 industries using blockchain (besides finance)
1. Healthcare & anonymity
2. IoT & privacy
3. Food & traceability
4. Logistics & transparency
5. Real estate & compliance
6. Government services & security
7. Media & ownership
8. Recruitment & verification
9. Social networks & data privacy
10. Diamonds & tracking
How blockchain works
The term blockchain is derived from Bitcoin, referring to the record-keeping mechanism that the cryptocurrency uses to keep track of transactions. 
Essentially an open and transparent decentralized digital ledger system, blockchains—also known as distributed ledger technology (DLT)—are almost impossible to change, hack, or forge. This is because the technology adheres to these underlying principles: 
Transparent database:

A blockchain's entire history and database are accessible to anyone on its network. No single party or organization owns or controls the data on a blockchain. This means that users can directly check and verify the records it keeps without going through a middleman.



Peer-to-peer (P2P) transmission:

Communication on a blockchain occurs directly through peers who are connected via a computer network—a concept known as decentralization. Unlike a bank, where transactions are stored and managed privately by the bank, P2P architecture on a blockchain allows all cryptocurrencies to be transferred worldwide—without the need for intermediaries or central servers. 

Complete anonymity:

Each user on a blockchain, also known as a node, has a unique alphanumeric address comprising 30+ characters that identifies them. Users have the option of remaining anonymous or using a pseudonym to conceal their true identity, as the only data that's captured is their blockchain address.



Permanent records:

Once data is entered into a blockchain's database, the information can't be altered as it's linked to every record that came before it (thus the term "chain"). Computational algorithms also ensure that all recordings on the blockchain database are permanent, ordered chronologically, and openly accessible to others on the network.



Programmed logic:

The digital aspect of blockchains opens them up to being programmed, which means that users can set up algorithms that automatically perform certain functions between nodes—such as triggering transactions. 
The benefits of blockchain technology
Some of the most notable benefits of blockchains include: 
Reduced costs
Moving to a blockchain system means that most middleman services, such as clearing payments and conducting compliance checks, can be automated. Using a blockchain to streamline record-keeping and store data can also help organizations reduce certain financial costs. 
Improved traceability 
The origin and journey of any digital asset can be traced at any stage of the blockchain process. While this is effective for keeping track of transactions, it can also benefit industries where there's a need for verified provenance. 
Ease of verification and ownership 
Not only can blockchain technology be used to record and track assets—financial and otherwise—but it can also establish and confirm a person's identity and credentials. Additionally, blockchain technology offers users the benefit of confidentiality and anonymity.
Enhanced security 
Encrypted by design, blockchains are fundamentally one of the most secure file storage systems ever created. Additionally, because no one has central control over a blockchain's database, records can't be manipulated or deleted accidentally. 
Information hosted on a blockchain also can't be accessed by anyone who isn't authorized to see it, making large-scale data breaches almost impossible. This is because access to many blockchains is permission-based whereby those who need access are given key codes for entry.
10 industries using blockchain (besides finance)
Thanks to its privacy, security, and cost-saving benefits, it's not surprising that the financial sector has capitalized on blockchain technology to streamline payments. 
Besides the obvious players in cryptocurrency, financial institutions like Circle are taking advantage of blockchain for their cross-border payment solutions. Various incumbent banks are also looking at opportunities presented by blockchain technology as an alternative to fiat-backed digital currencies that come with stringent financial regulations and taxation.
However, because any type of digital asset can be traced and traded on a blockchain, it's no longer limited to monetary transactions alone. For example, anonymous medical testing, mortgage applications, and e-voting can all be conducted and securely stored on a distribution ledger like a blockchain. 
From healthcare and real estate to the Internet of Things (IoT) and government services, we've listed the top 10 non-financial sectors that have begun leveraging blockchain technology for their everyday applications.
1. Healthcare & anonymity
Even though it's still in its infancy, blockchain in the healthcare industry is being used for everything from securing patient data to conducting anonymous testing. 
For example, at the height of the pandemic, the Telos blockchain helped facilitate an anonymous COVID-19 testing initiative called The Epios Project. The mobile app linked individuals seeking anonymous testing with providers who were able to supply and process test kits in compliance with local requirements, without divulging the patient's personal information.
HeHealth, a Singaporean healthcare platform that launched last year, also offers anonymous testing (to men in particular) through the use of blockchain technology. The mobile app is designed to let users send in digital images to be analyzed for sexually transmitted infections, allowing them to receive their results anonymously. 
Another example of healthcare applications being backed by blockchain technology is the U.S.-based platform Patientory—a medical record system for patients and doctors. The app securely stores a patient's medical records to give doctors easy access and enables patients and doctors to stay in constant communication. 
The pharmaceutical industry is also following suit with apps like Chronicled that use a blockchain to record contracts between medicinal manufacturers and wholesalers, as well as maintain compliance for distributed pharmaceutical products. 
2. IoT & privacy 
While smart technology is fun to use and convenient, it can come with numerous risks as hackers can tap into smart devices like Amazon Alexa, fitness trackers, and smart doorbells to steal your data. 
IoT apps that rely on blockchain technology add a higher level of security to smart devices, helping prevent possible data breaches. HYPR is one such platform. 
With its decentralized credential solutions, the app thwarts cybersecurity risks in IoT devices by taking passwords off the centralized server and replacing them with biometric and password-free solutions. 
Powered by the Helium blockchain, The People's Network—a contiguous wireless network—is another. By connecting and transferring information between IoT devices, the network can track and report real-time asset data. This supports management efforts for smart cities, smart water, smart agriculture, and smart logistics. 
3. Food & traceability
There is a huge need for provenance in the food industry, along with a clear demonstration that safety standards have been met at every stage of the supply chain process. 
Traditionally, the records of every food item or product are kept by several sources—from growers and pickers to retailers and transporters. This leaves the door open for errors, including data loss to fraudulent activity.

Blockchain gives every food item in the supply chain its own "digital passport", making its origin and journey easy to track at any stage of the process. Aptly named, the initiative Provenance is utilizing blockchain technology to do exactly this.

Intending to bring transparency into the food industry, the organization is implementing supply chain certification on the blockchain. This allows it to securely audit all transactions conducted at every stage of the food source's journey, to ensure an uninterrupted chain of custody from sourcing to the end sale.

A similar process can be seen in the retail industry, where Provenance is offering retailers and consumer goods manufacturers the ability to utilize blockchain technology to drive fair and responsible business.
4. Logistics & transparency 
A recent study revealed that there are over 500,000 trucking companies in the U.S., causing data siloing and transparency issues in the logistics industry. 
The report goes on to say that blockchain technology could be the key to solving most of these challenges by enabling data transparency in logistics and supply chain management, subsequently building greater trust within the sector. Additionally, blockchains could make the logistics process more streamlined, automating functions, and saving the sector billions of dollars each year. 
Shipping giant DHL is leading the way when it comes to using blockchain-backed logistics to better manage its operations. The company keeps a digital ledger of shipments on a blockchain to track all packages, maintaining the integrity of transactions.  
The Danish-based shipping company Maersk is also at the forefront of infusing blockchain into global trade. The organization has teamed up with tech giant IBM to use blockchain to better understand how the supply chain works, and how to track goods digitally anywhere in the world in real-time. 
5. Real estate & compliance



Legal compliance procedures and endless paperwork are massive hindrances to the real estate market. Mortgage applications and approvals can take months to process because of the number of stages they have to go through, with compliance and due diligence checks at every step of the way.

Ubiquity, a U.S.-based Software as a Service (SaaS) blockchain platform, is helping real estate, title, and mortgage companies securely record, track and transfer property and title deeds by offering them a public ledger system.

Blockchain-based contracts are also becoming more popular in the real estate industry. For example, Propy—a marketplace with a decentralized title registry system—uses blockchain technology to make title issuance instant through the use of smart contracts, and even lists properties that can be purchased with cryptocurrency.
6. Government services & security
By keeping social security numbers, driver's license information, birth certificates, and other sensitive citizen data on a decentralized blockchain ledger, governments could see a drastic reduction in identity theft claims. States like Illinois are already using blockchain technology to secure government documents. 
The use of smart contracts could also hold public officials accountable and provide transparency by keeping a public record of all activity. 

Additionally, these ledgers could help jurisdictions conduct transparent, secure elections through e-voting platforms. Follow My Vote—a company specializing in secure and transparent online voting solutions through the use of blockchain technology—offers an open-source voting platform that gives transparency into election results by allowing users to independently audit ballot boxes.  
Voatz is another platform utilizing blockchain technology for fair elections, allowing citizens to cast their votes securely, anywhere in the world. West Virginia was one of the first states to use Voatz to collect ballots from eligible citizens and travelers abroad during its 2018 elections. 
7. Media & ownership 
In a digital age where information flows freely, keeping track of property rights has become a complicated, laborious process. From music, movies, art, and advertising, most of the issues facing the media industry center on data privacy, royalty payments, copyright infringement, and piracy. 
Blockchain helps prevent digital assets from being duplicated, allowing them to be shared and distributed while preserving ownership through its transparent ledger system. It also helps the industry maintain data integrity, ensuring that creators receive proper royalties for original work.  
For example, Kodak has pivoted to using blockchain technology after announcing the launch of its new platform that records and tracks photographs and images across the internet, enabling image rights holders to request payment when their work is used without their permission. 
Applications like the one offered by the Open Music Initiative, a Boston-based nonprofit organization that has backing from media giants like Netflix and Spotify, provide an open-source protocol to identify original creators and music rights holders to make it easier for them to be recognized and paid for their work.  
Madhive, blockchain-based digital marketing, and data solution tracks, stores, and generates reports on customer activity, giving advertisers insight into the consumers they should be targeting whilst keeping their data private. 
8. Recruitment & verification
Blockchain technology can also be used to confirm the legitimacy of a person's identity and credentials—a tool that could prove vital for recruiters who are faced with an onslaught of applicants who sometimes lie or exaggerate on their CVs.

Utilizing a blockchain to securely store and verify a candidate's employment history, education, accreditations, and awards, APII's platform gives professionals a quick and safe way to share their details with recruiters or prospective employers.  

The platform also uses facial recognition technology to verify the identity of candidates, eliminating the time it takes for manual identity and CV vetting.

In terms of the job market, Coinality utilizes blockchain technology to connect employers and job seekers with opportunities that pay in cryptocurrency such as bitcoin (BTC).

9. Social networks & data privacy
Considering the privacy and security issues plaguing popular social media giants like Meta, which typically sell user data to advertisers, it was only a matter of time before blockchain-integrated social networks became a reality.  
Bringing permissionless blockchain protocols to platforms with user privacy in mind, decentralized social networks like diaspora*, memo.cash, and AKASHA come with the promise of strong privacy standards because user data can't be stored or controlled by another central agency or company (unlike social networks like Facebook). 
DSCVR, a blockchain-based social network built on Dfinity's Internet Computer protocol, hosts token-gated communities that require users to own a certain NFT to participate. Since its inception, the platform has amassed over 100,000 users, incentivizing new joiners with NFT-based rewards. 
As privacy and data security concerns grow among users, experts predict that decentralized social networks will become the norm in the future. 
10. Diamonds & tracking 
The diamond industry is one of the biggest natural resource industries in the world—however, it's also one that's tainted by criminal behavior. Apart from the "blood diamond" trade, diamonds can easily be transported illegally and sold anonymously, which makes the precious stone a hallmark of money laundering and financial terrorism. 
In a bid to increase digital transparency in the diamond industry, using blockchain technology, UK-based Everledger has recorded the details of millions of diamonds—including their size, color, and certificate numbers—so that owners, insurance companies, claimants, and law enforcement agencies can track their origin and confirm their authenticity. The company also uses high-resolution imagery to match diamonds to their "digital twins" on the blockchain.
If there's one thing that the above examples prove, it's that blockchain is no longer solely reserved for the finance sector. However, they just scratch the surface of the work being done by non-financial industries to implement blockchain-backed technologies for their everyday applications. 
In the future, we can expect a lot more organizations and industries to capitalize on blockchain to give themselves a professional edge, and optimize security, privacy, and anonymity for their users.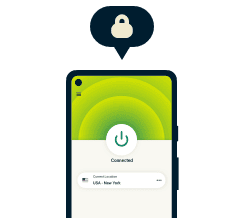 Protect your online privacy and security
30-day money-back guarantee