The words "smart city" are practically foolproof conversation starters these days. Around the world, smart cities are implementing IoT devices, sensors, and other components to harvest data and glean insights. Other facets might also include using face scanners, public Wi-Fi, and cashless systems for more precise targeting or solving specific problems.
Smart cities solve some of the biggest problems of urbanization. Smart traffic lights help manage rush hour traffic and prevent gridlock. Smart appliances switch off automatically when not in use, reducing energy costs and preventing waste. Free Wi-Fi helps people stay connected. And greater integration of technology into government operations can help reduce red tape, improve service delivery, and foster a closer citizen-state relationship.
Jump to…
How did smart cities start
Features of smart cities
Smart city technologies
How smart cities work
Why smart cities are important
Smart city privacy risks
Examples of smart city projects around the world
About the India Smart Cities Mission
How did smart cities start?
According to Information Age, the initial push for smart city technology came from former U.S. President Bill Clinton through his philanthropic organization, the Clinton Foundation. In 2005, Clinton urged Cisco Systems to look into developing a system of networks, sensors, and data centers to help make cities efficient and productive.
As a result, Cisco earmarked about 25 million USD for a program called Connected Urban Development . The company performed initial trials in San Francisco, Amsterdam, and Seoul. Shortly after, Cisco launched its Smart and Connected Communities division to start building out the technology commercially. 
But Cisco wasn't the only technology giant that saw a future of closer integration with urban planners. In 2008, IBM launched its Smarter Planet initiative to explore intelligent systems and technologies for cities.
Rio de Janeiro was the first city to collaborate with IBM. The company set up an emergency response center to help local authorities collect and view information from several administrative services, such as the police, traffic management, and energy. A citywide system of sensors assisted with real-time data.
Features of smart cities 
A smart city is made up of interactions between infrastructure, urban planning, and emerging technologies. Here are some key features that make smart cities smart.
Smart infrastructure
Smart cities are characterized by their carefully built infrastructure. For example, smart cities try to cut down on the use of overhead cables so that accidents don't knock over power lines and cause power trips. 
Smart infrastructure includes systems that can read and interpret data, providing feedback on issues as they happen in real time. Motion sensors can determine how many pedestrians cross a certain street at particular times of the day. Using this data, engineers can then program the traffic light to change more frequently, limiting traffic issues during rush hour. 
Sustainability and energy efficiency
There are many things that smart cities can do to be more sustainable. Some cities are turning to smart street lighting to automatically use less energy when not required while some cities plan for car-free roads to reduce the amount of pollution coming from vehicles and cars.
Mobility 
Alongside sustainability, another common factor in smart cities is the increase in mobility solutions. Whether it's efficient public transportation or on-demand ride-sharing services, many smart cities provide their citizens access to smart mobility solutions that let them get around with ease. Some cities have also implemented bike and electric scooter paths that let citizens get around in more eco-friendly ways. 
Progressive city planning
Countries with the ambition to create smart cities are more willing to adopt innovative city planning methods. The city-state of Singapore, for example, has plans to build a new eco-forward smart city called Tengah that will integrate residential apartments and lifestyle amenities. Parts of the area will also be car-free, encouraging town residents to walk and cycle everywhere. There will also be charging stations for electric cars as well as  water and energy-saving features. 
More smart homes
Citizens living in smart cities are more likely to live in homes with Internet of Things (IoT) devices like digital assistants, smart fridges, and security systems. 
These devices could greatly improve the quality of life of their owners. For example, they could allow users to monitor their homes remotely.IoT systems could see their owners till old age. For example, security systems could be upgraded to include motion sensors that alert emergency services if someone has suffered a heart attack and fallen.
Smart city technologies 
Smart cities achieve gains in efficiency and sustainability by combining multiple technologies. Here is a list of some of the most commonly used technologies: 
IoT devices
The Internet of Things (IoT) is made up of hardware devices connected to the internet. These physical devices come with sensors and exchange data with one another. Examples of IoT devices include sensors to track movement, light fixtures, and biometric readers. These devices may collect and deliver information back to a server, so that city officials can anticipate issues like heavy traffic and plan better. 
Artificial Intelligence and Machine Learning 
Artificial intelligence (AI) are computer systems that have been trained to perform tasks usually done by humans. For example, things like decision-making, translation, and visual perception. Machine learning complements this process by developing these systems with algorithms and statistical models to improve how they're being done. 
In smart cities, AI and machine learning can be used to study how residents use energy and water. This data provides valuable insights that can help companies decide where to channel energy the most and how much water is used annually.
Cloud computing
Cloud computing is a way of storing valuable information instead of storing all the data in a central server, it is distributed across multiple servers making it accessible to anyone who might need it. Service providers and utility companies use cloud computing to share and distribute information for planning and decision-making with city officials. 
Mesh networks
Mesh networks are a group of routers and hotspots that connect to each other, acting as a single Wi-Fi network. Mesh networks are used in smart cities to make connectivity efficient and cleaner because they don't require as much cabling. 
Firewalls
A firewall is a type of software or hardware designed to protect a network or system from unauthorized access. They can block specific types of traffic, as well as traffic from known intruders. Next-generation firewalls can even use machine learning to identify malicious traffic. As devices become increasingly connected, firewalls are extremely important for preventing networks from getting hacked or attacked by malicious individuals.
How smart cities work 
Smart cities are urban developments that have three main goals: 
To improve energy efficiency

Reduce carbon dioxide emissions 

Increase the overall well-being of its citizens 
Smart cities use technology and innovation to transform and improve the quality of life of their residents. They do so by using IoT devices, data, and cybersecurity practices to analyze and solve different problems. In smart cities, urban planning often involves the following steps:
Data gathering: With IoT devices spread across the city, smart cities can collect a vast amount of data. For example, they can collect information about traffic flow, and air quality from thousands of data points.

Data analysis: To generate useful insights, the data gathered from IoT needs to be analyzed. Analytics software enables the data to be sliced and visualized in a number of ways to detect trends and identify potential problems. 

Effective Communications: Once insights are generated, they need to be shared with decision-makers for quick action. Smart cities need to use cloud-based team communication tools to facilitate collaboration and information sharing.

Quick and effective action: Data and insights need to be acted upon. Action can take a number of forms including allocating resources and dispatching first responders.
Why smart cities are important 
Using data and technology, smart cities can help administrations make better decisions,  improving the lives of millions. With more efficient resources and energy allocation, it could also lower carbon dioxide emissions in various parts of the world. Through efficient waste management, smart cities could also improve public health and safety standards. 
In addition, the process of developing smart city infrastructure could boost economic growth and drive new sectors, attracting investors and new talents.
Smart city privacy risks
Smart cities collect large amounts of data and information that could lead to privacy risks. Below, we share a list of privacy risks that smart cities could pose.
Surveillance cameras
Surveillance cameras are a vital feature in smart cities because they record and keep track of ongoings around the city. However, they can also represent an asymmetry of power between citizens and their government, especially when there is a lack of transparency on what kind of information is being collected and how it's stored. 
Cameras with facial recognition can also be used to track the whereabouts of certain people. For example, oppressive governments could track people who have criticized them or journalists who have written about them. 
Smart Utilities 
While it might not seem like it, smart meters that track energy and water usage could also present a privacy concern. Electronic privacy and information center, Epic.org has found 14 ways that the use of smart meters could infringe on privacy. Some of the issues highlighted include behavior tracking and unwanted publicity and embarrassment.
IoT surveillance
IoT devices like smart speakers and TVs are great for convenience but they're also prone to hacking and other attacks. After all, these IoT devices are constantly turned on and collect plenty of data about an individual. In addition to this, it's difficult to determine just how much information is collected without a user's knowledge. 
A bug in Google Home devices in 2020 caused many devices to record their users at all times without any sort of prompt. While Google has since fixed the problem, bugs or errors in the future could allow such things to happen again. 
Smart public transportation 
It might seem like a stretch but tracking data used in smart public transportation could create a detailed profile of every user. When combined with other data sets like location information, these data sets could reveal where a user might work, live, and their general transportation habits. Considering the amount of data they can collect daily, the databases of public transport are prime victims of hacking. In 2019, Transport for London was forced to shut down major online facilities for its Oyster card system due to a data breach. 
Social Credit
Surveillance cameras and IoT devices used in smart cities could make it easier for countries that have social credit systems in place to monitor and rate individuals. The Chinese city of Shenzhen, for example, uses facial recognition technology to identify jaywalkers and automatically fine them.
Examples of smart city projects around the world
London
| | |
| --- | --- |
|   |   |
| Country | United Kingdom |
| Area | 607 mi² |
| Population | 8,799,800 (2021) |
| Settled | 1975 |
| Time zone | UTC (Greenwich Mean Time) |
This video gives an overview of smart city technologies used in London:
The UK capital has always had an innovative and forward-thinking mindset, so it's no surprise that the city's public infrastructure is increasingly shaped by technology. 
Free Wi-Fi hotspots are scattered around the British capital, and its impressive public transport system uses big data to improve its services. However, there is a flipside to this: London is one of the most surveilled cities in the world, with almost 69 CCTV cameras for every 1,000 residents.
Amsterdam 
| | |
| --- | --- |
|   |   |
| Country | Netherlands |
| Area | 84.68 mi² |
| Population | 907,976 (2022) |
| Time zone | UTC+1 (CET) |
Amsterdam's smart city pedigree dates back to 2016, when it received the European Commission's Europe's Capital of Innovation Award. Other than hosting a thriving startup and tech community, Amsterdam also makes use of trending renewable technologies. Electric trucks, for example, are used to pick up garbage.
Solar panels power bus stops and billboards. Energy efficient roofing, smart meters, and light switches make up a substantial portion of the energy infrastructure for households and businesses. 
Here's a look at how Amsterdam has smart city features:
Boston 
| | |
| --- | --- |
|   |   |
| Country | United States |
| Area | 89.63 mi² |
| Population | 654,776 (2021) |
| Settled | 1625 |
Boston's smart city initiatives are the work of the Mayor's Office of New Urban Mechanics, formally launched in 2010. The Go Boston 2030 campaign aims to solve traffic and mobility concerns in the city using digital kiosks, networked traffic signals, and smartphone apps. Boston's government has a dedicated data analytics team that's been given a mandate to improve how the city allocates resources and manages public works projects. 
Singapore
| | |
| --- | --- |
|   |   |
| Country | Singapore |
| Area | 283.1 sq mi |
| Population | 5,637,000 (2022) |
| Time zone | (GMT+8) |
In 2014, Singapore launched its Smart Nation Initiative to use infocomm technologies and big data to come up with tech-enabled solutions. Since then, almost 1.8 million citizens are mobile wallet users in 2020, close to a third of the population. Beyond seamless payment gateways, the country is also famous for having one of the fastest and strongest internet connections in Asia. Just take a look below:
Singapore also has plans for creating a fully smart and tech-enabled town within the country. The Tengah residential project will feature car-free roads, charging stations for electric vehicles, and more advanced sanitation facilities.
Austin 
| | |
| --- | --- |
|   |   |
| Country | United States |
| Area | 271.8 mi² |
| Population | 964,177 (2021) |
| Settled | 1835 |
The city of Austin, Texas, first signaled its intention to use technology to solve urban challenges in May 2016. Since then, it's deployed a smart grid by using digital meters in order to optimize energy usage and billing. Big data is also leveraged to ease traffic and inform residents of emergency situations. Free public Wi-Fi is available in parks, and an open-data initiative has been in place since 2013.
Hangzhou 
| | |
| --- | --- |
|   |   |
| Country | China |
| Area | 6,505 mi² |
| Population | 8,045,000 (2022) |
| Time zone | UTC+8 (China Standard) |
Using cameras installed across the Chinese city of Hangzhou, a safety-focused project that started in 2015 has drastically improved the police's ability to solve property crimes. Then came City Brain, a road traffic control center set up by tech giant Alibaba, which has its headquarters in Hangzhou, offering real-time A.I. analysis on the activity at scores of traffic intersections.
The system makes traffic light adjustments to smooth traffic flow, cutting drivers' waiting time by about 15% in the test area and shaving minutes off their overall commuting time. It also claims to report traffic accidents with a high degree of accuracy.
About the India Smart Cities Mission
The India Smart Cities Mission is an initiative by the government of India in 2015 to develop smart cities across the country so that they're sustainable and improve the lives of citizens. 
List of cities nominated by states for the Smart City Challenge
| | | |
| --- | --- | --- |
|   |   |   |
| Name of State | Smart Cities Challenge Nominations Allocated | Names of Cities proposed |
| Andhra Pradesh | 4 | Amaravati, Visakhapatnam, Kakinada, Tirupati |
| Gujarat | 6 | Gandhinagar, Surat, Vadodara, Rajkot, Ahmedabad, Dahod |
| Madhya Pradesh | 7 | Bhopal, Indore, Jabalpur, Gwalior, Satna, Ujjain, Sagar |
| Tamil Nadu | 12 | Chennai, Coimbatore, Dindigul, Erode, Madurai, Salem, Thanjavur, Thoothukudi, Tiruchirappalli, Tirunelveli, Tiruppur, Vellore |
| Karnataka | 7 | Bengaluru, Mangaluru, Belagavi, Shivamogga, Hubbali-Dharwad, Tumakuru, Davanagere |
| Kerala | 2 | Thiruvananthapuram, Kochi |
| Telangana | 2 | Warangal, Karimnagar |
| Maharashtra | 18 | Thane, Kalyan-Dombivali, Nashik, Amravati, Solapur, Nagpur, Pune, Aurangabad |
| Uttar Pradesh | 14 | Lucknow, Kanpur, Prayagraj, Varanasi, Gorakhpur, Raebareli, Jhansi, Aligarh, Saharanpur, Bareilly, Agra, Rampur, Moradabad, Meerut |
| Rajasthan | 4 | Jaipur, Udaipur, Ajmer, Kota |
| Punjab | 3 | Ludhiana, Jalandhar, Amritsar |
| Bihar | 4 | Patna, Muzaffarpur, Bhagalpur, Biharsharif |
| Haryana | 2 | Karnal, Faridabad |
| Assam | 1 | Guwahati |
| Odisha | 2 | Bhubaneshwar, Rourkela |
| Himachal Pradesh | 1 | Dharamshala |
| Uttarakhand | 1 | Dehradun |
| Jharkhand | 1 | Ranchi |
| Sikkim | 2 | Gangtok, Namchi |
| Manipur | 1 | Imphal |
| Andaman and Nicobar Islands | 1 | Port Blair |
| Arunachal Pradesh | 1 | Pasighat |
| Chandigarh | 1 | Chandigarh |
| Chhattisgarh | 3 | Raipur, Bilaspur, Naya Raipur |
| Dadra and Nagar Haveli | 1 | Silvassa |
| Daman and Diu | 1 | Diu |
| Delhi | 1 | New Delhi |
| Goa | 1 | Panaji |
| Lakshadweep | 1 | Kavaratti |
| Meghalaya | 1 | Shillong |
| Mizoram | 1 | Aizawl |
| Nagaland | 1 | Kohima |
| Puducherry | 1 | Oulgaret |
| Tripura | 1 | Agartala |
| Jammu and Kashmir | 2 | Srinagar |
FAQ: About smart cities
Why are smart cities important?
Smart cities are important because they transform traditional cities into ones that a more livable, sustainable, and efficient. Smart cities can also stimulate the economy by developing new industries and attracting more investors.
Are there any privacy concerns?
Yes. As with any technology that collects an enormous amount of personal data, smart cities are also prone to privacy risks. For example, facial recognition cameras and other forms of biometric software collect the facial scans of many citizens, and some worry about where this data goes.
What are the differences between a digital and a smart city?
While it's fuzzy, many people define digital cities as ones that have and use technological features and smart cities are ones that concern themselves with improving various aspects of everyday life.
Which is the smartest city in the world?
According to the 2021 Smart City Index, Singapore is the smartest city in the world. Other cities in the world include Zurich, Oslo, and Taipei.
How many smart cities exist?
The Smart City Index shares that there are 29 smart cities worldwide.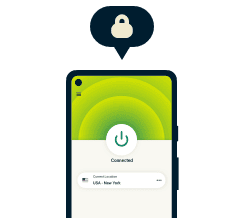 Privacy should be a choice. Choose ExpressVPN.
30-day money-back guarantee