Have you got unwanted attention on Instagram? Not cool. Persistent, obsessive followers can feel too close for comfort, especially when we're sharing our lives online. Here's a simple guide to spot Instagram stalkers and how to remove them.
Are Instagram stalkers dangerous?
When we think of Instagram stalkers, we usually think of an overly curious person spending too much time on our profile—watching our stories, liking our posts, and leaving comments. It could be your ex, possibly using a fake account ("finsta"), who just wants to see what you're up to. It gets uncomfortable when they seem to track your profile for new posts to engage with, but it usually is harmless.
However, Instagram stalking can escalate to harassment, intimidation, or threats. This could involve the stalker trying to make contact, sending unsolicited messages, or even trying to find personal information. This kind of behavior is not only distressing but could potentially lead to real-world dangers.
Can you see who viewed your Instagram profile? 
No, Instagram doesn't currently have a feature that lets you see who views your profile or your posts (specifically those on your main "grid"). There are some workarounds, though, to spot potential Instagram stalkers; let's explore.
How to see your Instagram stalkers
Monitor your Instagram Stories 
Monitoring your Instagram Stories is one, albeit indirect, way of spotting potential Instagram stalkers. Stories is one area where you can see who has viewed the content. How those viewers are listed, though, is where you might find clues about who is the most interested in your account. While Instagram does not say this specifically, observers have long noticed that for stories with about 50 or fewer views, viewers are listed in chronological order. Once your story views exceed 50, the users at the top are the ones who engage most with your account, be it through interactions or frequent Story views. 
But note that anyone who has "liked" your Story will automatically be placed at the top of the list, and anyone you don't follow will be towards the bottom.
If you see unfamiliar names or accounts that don't follow you viewing your Stories regularly, it means those people are going out of their way to visit your account frequently. To see the list of people who view your Instagram Stories, tap on "Activity" at the bottom left of your story.
Monitor your profile interactions 
Another way to identify IG stalkers is to keep tabs on your profile interactions. On your Instagram home screen, tap on the heart icon in the top right to see the list of people who liked and commented on your posts and stories or have followed you.
Instagram notifications can be useful for monitoring interactions with your profile, as they show you who likes or comments on your posts or stories. 
If a user interacts with your content regularly but doesn't follow you, it suggests they intentionally seek out your account. It's up to you to assess whether you're comfortable with this or why they might be doing so. 
Check your Instagram followers 
Periodically checking your followers is another way to ensure you aren't being stalked. Removing accounts you don't recognize reduces the stalking risk on Instagram. To check your followers, head to your Instagram profile and tap the follower number.
Instagram also helpfully groups accounts you don't follow back into a single category. That would be a great place to start if you want to clean up your follower list. If you can't tell who owns an account that follows you, it's probably a good one to remove. If you remove a follower, they are not notified; they'll have to notice that they are no longer following you.
Use Instagram Insights if you have a business account
If you have a business or creator account, you have access to Instagram Insights. The tool gives you access to advanced statistics about your posts, and while it won't tell you exactly who is stalking you, it is one way to learn more about the people who interact with your posts.
Read more: How to permanently delete your Instagram account
Using third-party apps to see Instagram stalkers 
Plenty of third-party apps promise to reveal who views your Instagram profile, but these are not recommended. Here's why;
Privacy risks

: For these apps to work, you must grant them access to your Instagram profiles. This means providing them with your login details, which puts all your personal data on the app at risk.

Reliability

: These third-party apps may not provide accurate information. Instagram doesn't share data about who views profiles or posts with third parties, so any app claiming to offer this information is likely just guessing.

Instagram's policy

: Using such apps is against Instagram's terms of service. The platform may suspend or permanently ban users who violate these rules.

Potential malware

: Third-party apps can contain malware, which can damage your device or steal your personal data.
How to deal with Instagram stalkers
These measures are for stopping or discouraging a specific person from seeing some of your Instagram activity.
Hide your Instagram Stories 
If you suspect someone to be stalking you on Instagram, consider hiding your Instagram Stories from them. Here's how.
From your Instagram profile, tap on the hamburger icon on the top right

Then, tap on Settings


Scroll down to

Who can see your content

and tap on

Hide story and live
Next, tap on Hide story and live from


Select the accounts you want to hide your Instagram Stories from

Tap

Done in the top right corner

Remove the account from your follower list
If you want to stop someone from viewing your Instagram account, removing them from your follower list will stop Instagram from feeding your content to them. Here's how.
From your Instagram profile, tap on your follower count

Search for the account you want to remove

Tap on

Remove

Block your Instagram stalker
If removing an account doesn't stop them from stalking you, go nuclear and block them. Blocking an account will prevent them from finding you on the platform again. The person won't be notified that they've been blocked; they'll have to deduce it when they notice they can't find you any more. 
Follow these steps to block an Instagram account.
On Instagram, search for the account you want to block

On their profile, tap the three horizontal dots in the top right corner

Tap on Block

On the pop-up that appears, tap on

Block

again

If you wish to also report the account, tap on

Block and report

Report a stalker if necessary
You can report accounts to Instagram for violating the app's Community Guidelines. Note that Instagram stalking—the act of looking at another profile repeatedly—itself does not violate guidelines. Threats, blackmail, harassment, and repeated unwanted messages are examples of content that violate Instagram's rules. Impersonation and creating accounts to mislead others are also violations, although it's not necessary to use your real name.
How to avoid Instagram stalkers
Increasing your privacy while using Instagram or any social media will help you prevent potential stalkers from knowing too much about you. Without being able to see much on a given platform, they will likely stop trying to stalk you. Make use of several privacy features on Instagram to tailor a safer experience for yourself.
Make your Instagram account private 
Take control over who is following your Instagram account by setting your account to private. Any new follower request will need to be approved by you, and anyone who isn't a follower will not be able to view your posts, stories, and livestreams.
Here's how to make your Instagram account private.
Head to

Settings

>

Settings and privacy

Tap on

Account privacy
Toggle Private Account on

Post Stories to "Close Friends" only
Increase your privacy on Instagram by showing Stories only to a subset of people within your followers. This is a great option if you aren't sure if you're being stalked or if you want to keep only certain aspects of your life more private.
Here's how to choose your Close Friends:
Go to

Settings, then

 

Settings and Privacy

Tap on

Close Friends

Select people you want to add to your list of Close Friends

Tap

Done
Manage your photos tags and mentions 
Tagged photos can give away more information than you expect. You can set your account to require approvals before someone can tag you in a photo. Regularly review the photos you're tagged in, and consider removing yourself from tagged photos where possible. You can also disallow mentions of you (tied to your account) by other people. This will help to limit what a stalker can find out about you via other accounts.
How to change approval settings for photo tags and account mentions:
Go to

Settings, then

 

Settings and Privacy

Tap

Tags and mentions

Select allowing tags from everyone, from people you know, or not allowing tags; turn on manually approve tags; and select allowing mentions from everyone, from people you follow, or not allowing mentions.
Add a stalker as a Restricted Account
If you don't want to block a stalker outright, you can use a feature called Restricted Accounts. Adding people to this list will prevent them from seeing when you're online or when you've read their messages.
How to use Restricted Accounts:
Go to

Settings

>

Settings and Privacy

Tap

Restricted

>

Continue

Search for specific accounts to add to your list
FAQ: About checking Instagram stalkers
Can you tell who looks at your Instagram the most?
Not really. Instagram doesn't have a feature that lets you see who visits your profile. However, you can make educated guesses, especially by looking at who has viewed your Stories. In some cases, people who interact with your account the most will be listed the highest among people who have viewed a Story.
Can someone see how much you look at their Instagram profile?
No, Instagram doesn't let users know the number of times someone visits their profile.
Can you tell if someone screenshots your story on Instagram?
No, Instagram doesn't have screenshot notifications.
What does it mean when someone is greyed out on Instagram?
When an Instagram account name is greyed out on your Instagram Story list, it means the account was either deactivated or had its username changed.
Can you anonymously view someone's Instagram story?
No, all Instagram Story views are logged and available for the poster to see.
Can people tell if you view their Instagram story more than once?

No, Instagram doesn't have a feature that lets people know if you view their story more than once. However, if you frequently interact with their story and account, your username may appear at the top of their Instagram Story viewer list.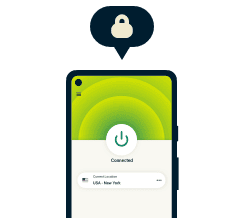 Protect your online privacy and security
30-day money-back guarantee