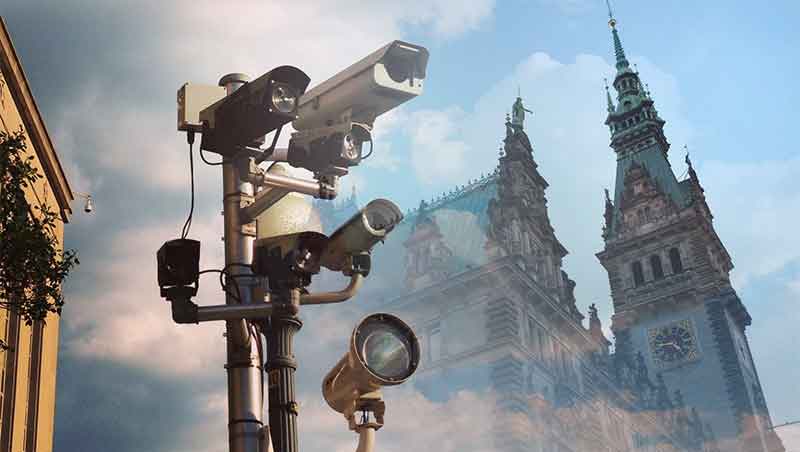 Surveillance is once again top of the agenda in Germany following a weekend article by Der Spiegel magazine which claimed that the nation's electronic surveillance agency, Bundesnachrichtendienst (BND), had been assisting the National Security Agency (NSA) in spying on European politicians and defence contractors for over a decade.
According to the magazine's report, the German spy agency allegedly "affected communication of European corporations, [government] departments and agencies".
The magazine also claims that it wasn't just metadata that was captured, but also "complete records of telephone calls and emails, audio and text files".
Once collected and approved, the captured data was then filtered to exclude German citizens, a process that took several years to complete, according to Der Spiegel.
Now, in the wake of those allegations, Germany's top public prosecutor, Harald Range, will investigate whether the partnership with the US was breaking any laws.
Reuters reports that "a preliminary investigation has been started" while political opponents of Chancellor Angela Merkel have demanded an explanation for the alleged actions of her government's intelligence agency.
Merkel, who may herself have been subjected to US surveillance of her phone, has previously been outspoken against "spying among friends," saying it was "a no-go".
The investigation is set to examine claims that BND assisted the NSA in spying on many countries, most notably France.
Claims of corporate espionage will also be considered following the news that aerospace giant Airbus may sue the BND. The French-based firm released a statement in which it said, "There is a concrete suspicion of industrial espionage. We are alarmed … We have asked the German government for information."
It is not currently clear whether Merkel was aware of the alleged cooperation between BND and the NSA, or how long the two spy agencies may have been in cahoots, but Der Spiegel suggests it may have been a long-term relationship, beginning sometime in 2002, following the September 11, 2001 terrorist attacks against the Pentagon and World Trade Centre.
According to the Financial Times, the scandal is having a negative effect on Merkel's personal standing with over 60% of respondents to a poll saying it had tarnished her reputation.
Ms Merkel has responded to the news by saying she would be willing to go before a parliamentary committee to answer questions over NSA espionage in Germany, though no date has been set for what will surely be a highly revealing Q&A session.
In the meantime, fresh reports claim that Germany has moved to limit the level of Internet surveillance it conducts on behalf of the NSA.
According to the BBC, Mrs Merkel's office has implemented new rules that require the BND to require "clear justification" before handing over internet surveillance data to the NSA – a requirement that the US agency has not been meeting.
Konstantin von Notz, a Green MP, described the latest development as "a drastic step" but added that it had come far too late.
Featured image: Gitte Gorzelak / Public Domain Pictures.net and ExpressVPN. (Image has been modified)