The average person spends three minutes and 46 seconds resetting every password they forget, every time they forget it. Multiply that by all your streaming services, bank accounts, social networks, and everything else you do online, and that's precious time you'll never get back. 
No wonder so many people reuse passwords or choose ones so basic that they can't withstand even a simple brute-force attack—putting your data, money, or even your personal safety at risk.
Widely considered by experts to be the safest way to store your passwords, password managers have much to offer for those who care about their privacy and security, allowing them to use complex passwords without having to remember them. And yet the same ExpressVPN survey on the time we waste resetting passwords also found that only 35% of respondents were using a password manager.
That's why we developed ExpressVPN Keys. It's a full-featured password manager that's seamlessly integrated into your VPN experience—no extra app or subscription required. It generates and stores unlimited passwords across your devices—even your browser—and then securely fills them in for you with just a click. Keys also offers Password Health, which rates your logins to help you make safer choices, and data breach monitoring, which alerts you when your information may have already been compromised. 
Today, we are making Keys available to all new and existing ExpressVPN users. This official launch means everyone can now enjoy password security and online privacy all in one app. It's more protection in a single subscription.
Seamless access across devices
With Keys, you only need a single password to manage and secure all your online accounts.
When you sign into a site or app, Keys will prompt you to save your username and password so it can automatically fill them in for you next time. You can also use Keys' built-in password generator to create and customize unique, complex passwords you don't need to memorize. Signing in becomes as easy as a click! 
Keys is integrated into the ExpressVPN apps for iOS and Android, and available as a browser extension on computers, allowing you to securely sync all your saved items across any of your devices. You will never have to trade convenience for security.
Keys also supports importing passwords from your browser or other password managers, making switching over easy, and signing in to your favorite sites and apps seamless.
Keep your data safe 
Everything you store in Keys is protected by zero-knowledge encryption, which ensures only you, and no one else—not even ExpressVPN—can access it. 
Keys continuously monitors whether your passwords have been leaked in a data breach and can also check whether your email address has been leaked in the past, so you can take immediate action. And our Password Health feature grades your current passwords, offering tips to make them better and help keep your data safe.
Keys can generate one-time passwords for any account you've chosen to protect with two-factor authentication (2FA), which is one of the best ways to safeguard your security even if your passwords have been compromised in a breach. 
And, you can protect a lot more than just your passwords. Keys can help you securely store credit-card details and all kinds of sensitive information, like health data, identification numbers, and the answers to security questions. Simply pop it in a secure note, and it's safe from prying eyes, just like your passwords.
Password security you can trust
Keys was built by the same security experts behind our industry-leading VPN and blazing-fast Lightway VPN protocol. We've spent more than a decade building, upgrading, and refining our VPN, which is trusted by more than 4 million subscribers. Like our VPN, the password manager is secure by design and puts you in control of your data. 
We've even published a security white paper detailing Keys' design and infrastructure for full transparency. If you find a bug or have a suggestion for how our security can be improved, let us know. All qualifying reports are eligible for a cash reward under our bug bounty program. 
See, we take security seriously. But don't just take our word for it. We enlisted the independent cybersecurity firm Cure53 to audit our ExpressVPN apps for iOS and Android, as well as the Keys browser extension for Chrome, affirming that our password manager is as robust and secure as our VPN.
Our passionate beta testers and early adopters have also contributed, offering feedback as we improved Keys with Password Health, credit-card and secure-note storage, and the 2FA authenticator feature. 
With the official launch of Keys, ExpressVPN continues to improve as an all-in-one suite of tools: VPN, password manager, ad blocker, and a malware and tracker blocker. We encourage you to learn more about how ExpressVPN Keys is the perfect complement to your VPN. Just tap the Keys tab in your mobile app or download the Chrome browser extension to get started.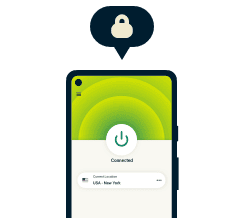 Protect your online privacy and security
30-day money-back guarantee