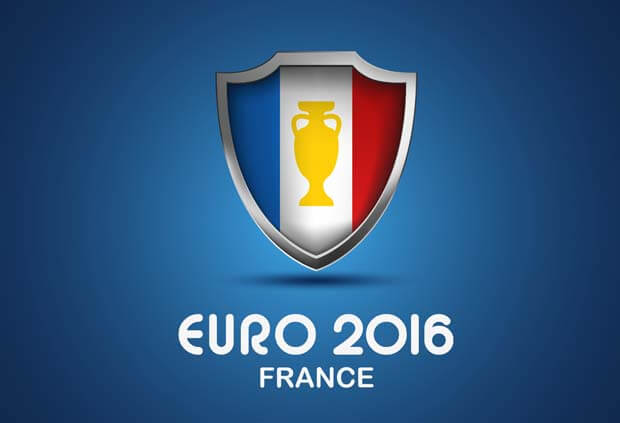 **This competition is now closed. Congratulations Portugal! Winners will be notified shortly.**
Football! It's happening. RIGHT NOW!
There were many detractors of the Euro's new 24-team format. But by luck rather than judgment, it's certainly been packed full of excitement.
As the group stages come to a close, there have been many surprises. Iceland, Northern Ireland, Wales, and Hungary all unexpectedly qualified for the last sixteen. And traditional powerhouses like Italy, Spain, and Germany have barely stumbled through their groups.
It's never been harder to predict a winner, it could be anyone, and to make a guess would surely be folly. Leicester winning the Premier League has taught us that truly anything can happen in football.
You'd have to be a maniac to try and predict a Euro winner.
Predict the Euro Winner — Win an ExpressVPN Subscription
That's right! You can win a year's subscription to the fastest VPN on the planet! All you have to do is predict the Euro winner and write it in the comments below!
The first 10 correct guesses will win an annual ExpressVPN subscription. Simple as that!
More Prizes! Win a 6-Month ExpressVPN Subscription too!
But wait! There's more! ExpressVPN also has an extra 20 6-month subscriptions to give away! Just complete any of the actions in the box below to be automatically entered into the draw.
You can enter the 6-month giveaway as well as the Euro prediction competition. If you win both, that's a cool 18 months of ExpressVPN winging it's way to you.
Enter as many times as you like for more chances to win!
Winners will be announced on Monday, July 12.
So, what do you think? Who's going to win the Euros? Put your predictions in the comments below!
Featured image: iam-frukt / Deposit Photos