There are lots of VPNs out there, at all different price points—many of them are even free. So should you use a free VPN?
When you connect to a VPN, you get a different IP address that is shared by many other people, which masks your real identity and location. Your traffic goes through an encrypted tunnel that should, in theory, keep it secure and private. Besides the privacy benefits, this can also allow you to access sites and services that may be restricted where you are.
If your goal in using a VPN is just to temporarily change your IP address, and privacy isn't really a concern, then a free VPN may be useful. You might be able to, for example, read articles on blocked websites or watch videos that aren't available in your region. That said, a free VPN is likely to be slower than a paid one, and it will almost always offer fewer choices of location.
It's also more likely to suffer outages or simply not work with the site you're trying to use. If you find one that works for your situation, you might be O.K. But it might not be the safest idea to use a free VPN for the long term or for anything more important.
After all, running any VPN service costs money. If a provider doesn't charge you a subscription fee, then it must be recouping those costs somewhere else. Some may offer a paid tier, while offering a much more limited service for free. The difference between the free and paid versions is likely to be substantial, but if you're not expecting much, it could work.
Others may simply cut corners, offering weak or nonexistent encryption, or engaging in poor security practices that put your traffic or your personal data at risk.
And finally, some may even be abusing their access in order to log and record your browsing and shopping habits, so they can be sold to advertisers or other third parties.
Remember, using any VPN, whether free, paid, or provided by your employer, means entrusting your data to that VPN's servers. Make sure you trust that provider to do the right thing.
A trustworthy provider:
1) Has a clear and thorough privacy policy;
2) Invests in technology to improve your experience and security; and
3) Invites and publicizes regular audits by third-party experts, verifying its claims
So, should you use free VPNs? Admittedly, we're a little biased, but we wouldn't recommend it for anything beyond occasionally uncensoring content. If you're banking, shopping, or are just a heavy internet user, a quality paid VPN will be worth it for a smooth and private online experience.
We know just the one!
Read more: The internet is safer now—but a VPN is still essential protection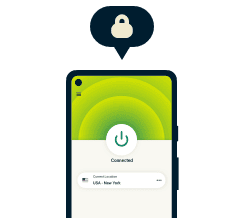 Privacy should be a choice. Choose ExpressVPN.
30-day money-back guarantee