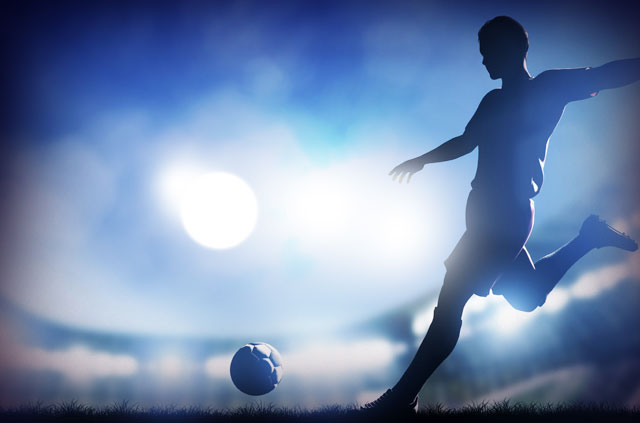 As the calendar turns from October to November, we have yet another exciting month of English Premier League games to enjoy.
With several clashes between top-five teams and some sizzling London rivalries on tap, you certainly don't want to miss out on the action. Check out ExpressVPN's round-up of the month's best games:
Watch Manchester City vs. Middlesbrough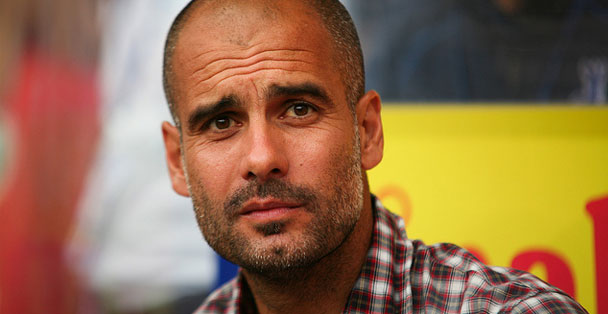 When: Saturday, November 5th. 8:00 am Eastern Time
Where: Etihad Stadium
Who: Manchester City vs. Middlesbrough
ExpressVPN Score Prediction – Man City 3:0 Middlesbrough
The last time ExpressVPN checked in with Man City, they were on top of the league table, winners of six consecutive games, and looked downright unstoppable. Fast forward one month, and the only thing keeping City ahead of Arsenal and Liverpool is goal difference.
The good news? The Sky Blues will host a struggling Middlesbrough squad at the Etihad on November 5th. The Smoggies aren't exactly world beaters, with seven points in nine games and a dismal minus-four goal difference.
With home-field advantage and a whole lot of pent up frustration from October, you can just about hear Sergio Agüero licking his lips. The only question is: how ugly will the massacre get?
Stream the North London derby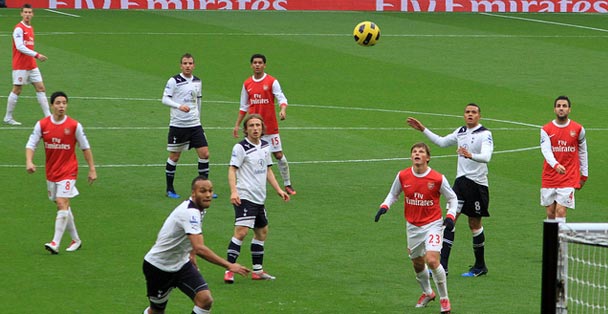 When: Sunday, November 6th. 4:00 am Eastern Time
Where: Emirates Stadium
Who: Arsenal vs. Tottenham Hotspur
ExpressVPN Score Prediction – Arsenal 1:2 Spurs
Perhaps the most exciting match this November is a clash between two top-five teams, as the currently unbeaten Spurs invade the Emirates for another chapter of the passionate North London derby.
Despite missing Harry Kane due to injury, Tottenham has soldiered on and remain the only side in the league without a defeat. Arsenal have the firepower to score against anyone, but their defense can just as easily concede goals at inopportune moments.
With Kane back up front and Toby Alderweireld returning to the back four, expect a healthy Spurs squad to capture a statement win at the Emirates and vault themselves into the top four.
Watch Manchester United vs. Arsenal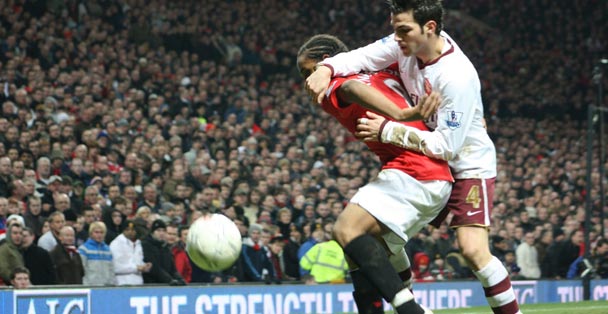 When: Saturday, November 19th. 4:30 am Eastern Time
Where: Old Trafford
Who: Manchester United vs. Arsenal
ExpressVPN Score Prediction – Man United 3:2 Arsenal
As of this writing, Manchester United are seventh in the league while Arsenal sit in second place. Coming into the season, you may have expected the reverse given the history of the two managers involved. Instead, Arsene Wenger has his Gunners within striking distance of the top spot, while José Mourinho's Red Devils have been frustratingly inconsistent.
This game will reveal who's a contender and who's a pretender. While Arsenal have performed better this season, Mourinho simply has Wenger's number in head-to-head clashes. This one should be a shootout, but look for United to ride their home-field advantage for a nail-biting win.
Stream Chelsea vs. Tottenham Hotspur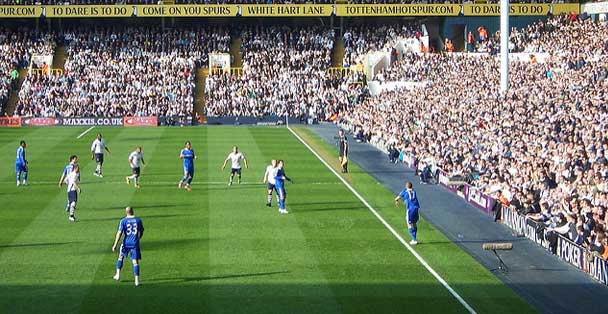 When: Sunday, November 26th. 9:30 am Eastern Time
Where: Stamford Bridge
Who: Chelsea vs. Tottenham Hotspur
ExpressVPN Score Prediction – Chelsea 3:1 Spurs
Wrapping up November is another bitter London rivalry between top-ten sides. Chelsea-Tottenham may not have the history of the North London derby or the intensity of Arsenal-Chelsea, but there's certainly no love lost between these two clubs.
Look forward to another exciting clash as Chelsea seek to continue their dominance after a sensational 4:0 win against Manchester United last weekend. As good as Spurs are, they will be coming off a tiring run of games against West Ham (Nov 19th) and Monaco (Nov 22nd). And against a Blues side that is well-rested and ready to continue their run to the top, that's a recipe for disaster.
ExpressVPN expects Eden Hazard and Diego Costa to find the back of the net in the first half. Heung-Min Son will pull the visitors within one, but a late effort from Willian will send the visitors away with their first defeat of the season.
Share your predictions here!
That's ExpressVPN's forecast for the top games this November!
What do you think? Can you predict better? Why not prove it by sharing your score projections in the comments below, tuning into the games, and coming back to say "I told you so!"

A short interference from Johnny 5:
Wait, wait, wait. Another month and another Manchester United victory assumed by Caleb. What a surprise! How are those predictions working out for you so far, Caleb?
I take up your challenge, and I most certainly will be saying "I told you so!" Let's get those Red Devil tinted spectacles off and put some real predictions down.
Here's what will actually happen:
Man City 2:1 Middlesbrough
Arsenal 3:2 Spurs
Man United 0:2 Arsenal
Chelsea 2:2 Spurs
Can you do better than ExpressVPN, Caleb, and Johnny 5?
Caleb and Johnny 5 have gone head to head in the match predictions. Why not join them? State how you think the games will play out in the comments below.
The winner, and new ExpressVPN hero of football, will be announced at the end of November!
* ExpressVPN is a VPN service not intended to be used as a means of copyright circumvention. Please read the ExpressVPN Terms of Service and Premier League Terms and Conditions for more details.
Pep Guardiola: Thomas Rodenbücher / Flickr
Arsenal-Spurs: Ronnie Macdonald / Flickr
Man United-Arsenal: Gordon Flood / Flickr
Chelsea-Spurs: Sarflondondunc / Flickr