Black Friday (November 24, 2023) and Cyber Monday (November 27, 2023) are almost here! And with so many deals to choose from, it can be tough to know where to start. That's where our guide to scoring the best Black Friday deals comes in. 
We've rounded up the top Black Friday tips to help you find the best offers, save the most money, and get the most out of your online shopping experience. While these dates fall at the end November, retailers usually begin offering deals as early as late October.
Happy shopping!
Jump to…
Tip 1: Prepare for Black Friday shopping in advance
Tip 2: Use online tools to help you find the best Black Friday deals
Tip 3: Follow these 7 Black Friday shopping tips 
Tip
1: Prepare for Black Friday shopping in advance
Before you start hitting the sales, it's important to first set the stage for a successful Black Friday and Cyber Monday shopping spree. These two days offer some of the best deals of the year, and being well-prepared can make all the difference. Follow these steps to make the most of the best deals on offer:
Make a list of what you want to buy
Before the excitement of Black Friday sets in, take a moment to make a list of the items you're looking to purchase. This simple step will help you stay focused and avoid falling prey to impulse purchases.
Research prices ahead of time
Knowledge is power, especially on big shopping holidays. Take some time to research the prices of the items on your list beforehand, and be sure to research if there will be better offers elsewhere. Don't be swayed by a single discount; take the time to compare prices across different retailers to ensure you're getting the best possible deal. This way, you'll be able to distinguish genuine discounts from inflated prices (more on this below).
Set a budget
It's easy to get caught up in the frenzy of Black Friday sales, but it's crucial to have a budget in mind. Determine how much you're willing to spend overall and allocate amounts for specific items. This will help you avoid overspending and keep your finances in check.
Sign up for email lists
Many retailers offer exclusive deals to their email subscribers on Black Friday and Cyber Monday. To ensure you don't miss out on any special offers, consider signing up for the email lists of your favorite stores ahead of time.
Use social media
In the age of social media, retailers often use platforms like Facebook, X (Twitter), and Instagram to announce their Black Friday deals. To stay in the loop, make sure you're following your preferred stores on social media.
Create accounts in advance
If you're planning to shop on specific websites, consider creating accounts in advance, so your shipping information is ready at the click of a button. This can save you time during the checkout process.
Tip
2: Use o
nline tools to help you find the best Black Friday deals
With these essential online tools in your shopping arsenal, you should be poised to snag the hottest Black Friday and Cyber Monday deals while safeguarding your privacy and maximizing your savings.
1. Use a VPN
First up, use a VPN! 
A VPN, or virtual private network, essentially functions as a secure tunnel between your device and the internet—protecting your personal information from being exposed. This includes sensitive data such as your payment details, account information, location, and shopping habits.
When shopping online, take care to avoid using free VPNs, as you can leave yourself open to subpar security, limited server choices, reduced speeds, and no support.
As it turns out, prices for flights, hotel packages, games, and media can vary across geographical regions. Using a VPN while shopping online can help you change your IP address to virtually any country if servers are available. From that vantage point, you can get the best prices and deals without breaking the bank. 
Already have an ExpressVPN subscription? Find out how to protect even more of your devices now for peace of mind during this shopping season. 
2. Stay safe with HTTPS 
One of the most important things when shopping online during this year's Black Friday and Cyber Monday sales is making sure that your retailers of choice have SSL encryption on their websites. Essentially this means that all traffic that runs through a site during your session is extremely secure. Here's how you can tell if a site is safe to use:
The website address will begin with

https

rather than http; and

The presence of a padlock icon to the left of the URL in the browser's address bar
Google Chrome—and Chromium-based browsers in general—will provide a notification that a website is not secure. Firefox will display a padlock with a red line through it to denote an unsecured connection.
It's important to note that https encryption works whether or not you're connected to the VPN. But, a VPN and https encryption paired together will keep you highly secure.
3. Browser extensions for shopping deals
A quick disclaimer before getting into our list of helpful online shopping extensions. 
The extensions in this guide provide insights by gathering data, including user data. While this isn't ideal, there is a trade-off for being able to access information on the latest deals. 
Here are some quick steps for mitigating these risks:
Use a VPN whenever you're online

Use an ad blocker

Use a custom email address for shopping to keep your online shopping accounts separate from your primary email. 
Coupons and cashback offers
Who doesn't like discounts? Nobody! Here is a selection of free browser extensions that will save you some big bucks. All extensions listed below are available on Chrome (and Chromium-based browsers like Brave, Edge, Opera, Vivaldi, etc.) and Firefox, and can be used in tandem:
Capital One Shopping
Capital One Shopping automatically applies coupon codes to your shopping carts for over 30,000 popular retailers including H&M, Groupon, Apple, Samsung, Priceline, and Microsoft. All supported stores are listed here. You can also earn rewards that can be redeemed for gift cards.

Get it for Chrome: here
Get it for Firefox: here
Rakuten
In addition to their awesome streaming service, Rakuten also has great coupon and cashback offers from 3,500+ top retailers. Popular deals include offers from eBay, Walmart, Adidas, Nike, Apple, and more.
Get it for Chrome: here
Get it for Firefox: here
Price tracking tools
Price tracking tools are a great way to simplify your online shopping experience by collecting prices for items you're looking for in a single place. For products you're interested in purchasing, you can either compare prices across multiple retailers, or track their pricing history. 
Amazon Assistant
Amazon Assistant is an official Amazon browser extension that helps you view historical prices on Amazon products in addition to comparing prices for the same products while on other websites. Amazon Assistant is compatible with a variety of international Amazon stores including the U.S., the UK, Canada, Germany, Spain, France, Italy, Japan, India, and Australia.
Get it for Chrome: here
Get it for Firefox: here
Keepa
One of the most-used Amazon price trackers, Keepa provides detailed price history charts for over 2 billion Amazon products. Keepa also provides information on daily deals, live price drops, and functionality to import your Amazon wishlist. Keepa covers all major international Amazon stores and offers full language support. 
Get it for Chrome: here
Get it for Firefox: here
The Camelizer
The Camelizer, offered by CamelCamelCamel, provides historical pricing and ranking data, and up-to-date information on price drops for over 18 million Amazon products. 
Get it for Chrome: here
CNET Shopping
Formerly known as InvisibleHand, CNET Shopping sources pricing information from a variety of sources then presents you with the lowest prices on everything from online shopping to hotel bookings and flights. Retailers across the U.S., the UK, and Germany are currently supported.
Get it for Chrome: here
Get it for Firefox: here
Review checking tools
Have you ever wondered if a review you've read for a product seems a little…off? Well, wonder no longer! Review checkers are a great way to determine which reviews are authentic, and which are most likely written by a bot. Keep in mind that these services aren't meant as a replacement for reading reviews yourself, but rather an additional dimension to consider when doing product research.
Fakespot
Covering popular online retailers like Amazon, eBay, Best Buy, Shopify, and Walmart, Fakespot provides valuable insights into product review authenticity, trustworthiness of third party sellers, and curated selections from heavily rated reviews.
Get it for Chrome: here
ReviewMeta
ReviewMeta provides analyses into millions of Amazon products across all major international Amazon stores and helps to filter out reviews that are deemed biased or fake.
Get it for Chrome: here
Get it for Firefox: here
Get it for Edge: here
Read more: 9 tips for safer online shopping
Tip 3: Follow these 7
Black Friday shopping tips 
Now that you've got your wishlist, preferred shopping sites, and online tools in place for Black Friday, here are a few more practical tips to help you snag the best deals on the day itself: 
1.
Shop early
Early birds catch the worm, and the same applies to holiday shoppers. The best deals often run out quickly, so it's advisable to start your shopping early. This is particularly important if you have specific items on your list that you're eager to snag at a discounted price.
2. Be prepared for crowds
Whether you're hitting the stores in person or shopping online, be prepared for crowds. Black Friday is notorious for long lines and wait times, so arm yourself with patience. Even in the digital realm, some websites may experience high traffic, so a little extra patience can go a long way.
3. Double-check return policies
Make sure you understand the return policy of the retailer before making a purchase. Some Black Friday and Cyber Monday deals may have different return terms, and it's important to know what you're agreeing to.
4. Be mindful of shipping times
If you're buying gifts for the holidays, be aware of shipping times. Some items may have longer delivery estimates during the Black Friday rush, so plan accordingly.
5. Be aware of scams
Unfortunately, holiday shopping events attract scammers looking to take advantage of eager shoppers. Protect yourself by only shopping at reputable retailers and being cautious of deals that seem too good to be true.
Read more: 10 signs a shopping website is fake
6. Use secure payment methods
When you're making a purchase online, use a secure payment method, such as a credit card or PayPal. Avoid making payments using wire transfers or other methods that aren't secure. 
7. Be careful with your personal information
 Don't give out your personal information to any website that you don't trust. This includes your credit card information, Social Security number, and address.
FAQ: About Black Friday tips
Why is Black Friday called Black Friday?
Black Friday, as it is known today, originated in the United States and is typically considered the unofficial start of the holiday shopping season. There are a few theories about how it got its name.
One common theory is that the name "Black Friday" originated in Philadelphia in the 1960s. It was used by police officers to describe the heavy and disruptive pedestrian and vehicle traffic that would occur on the day after Thanksgiving. Some also suggest that it may have been used in a broader sense to describe the chaos and sometimes unruly behavior of shoppers.
Another theory is that the term "Black Friday" comes from the idea that it's the day when retailers' profits shift from being in the red (indicating losses) to being in the black (indicating profits) due to the surge in sales.
In the 1980s, the term gained further popularity through widespread media coverage. It's possible that the media helped solidify the association between the day after Thanksgiving and major shopping sales.
When does Black Friday start?
In 2023, Black Friday will be on November 24. This is because Black Friday starts on the day after Thanksgiving in the U.S., which is typically the fourth Friday of November.
Are the Black Friday sales worth it?

Whether or not Black Friday sales are worth it depends on your individual needs and shopping habits. Overall, Black Friday sales can be a great way to save money on holiday shopping and other items. However, it's important to be aware of the potential drawbacks.
Here are a few of the pros and cons to consider when deciding whether to take advantage of Black Friday sales:
Pros:
Significant savings: Black Friday sales often offer some of the best discounts of the year on a wide range of items, especially electronics, appliances, and clothing.
Great time to buy gifts: If you're looking to save money on holiday shopping, Black Friday can be a great time to stock up on gifts for friends and family.
Convenient: Many retailers now offer Black Friday deals online and in-store, so you can shop from the comfort of your own home or go out and browse the deals in person.
Cons:
Crowds: Black Friday sales can be extremely crowded, both online and in-store. This can make it difficult to shop and find the items you're looking for.
Limited quantities: Some items may be in limited quantities, so you may have to act quickly if you see something you want.
Fake deals: Not all Black Friday deals are created equal. Some retailers may inflate prices before the sale so that they can offer a larger discount. It's important to do your research and compare prices before you buy anything.
What's the difference between Black Friday and Cyber Monday?
Black Friday and Cyber Monday are two of the biggest shopping days of the year, offering huge discounts on a wide range of products. While they are both known for their great deals, there are some key differences between the two:
Black Friday is the day after Thanksgiving in the U.S., and it is traditionally a day for in-store shopping. However, in recent years, many retailers have also begun offering Black Friday deals online. Black Friday is known for its long lines and crowds, as shoppers rush to take advantage of the discounts.
Cyber Monday is the Monday after Thanksgiving, and it is strictly an online shopping event. Cyber Monday was created in 2005 as a way to encourage people to continue shopping after Black Friday. Cyber Monday has become increasingly popular in recent years, as more and more people shop online.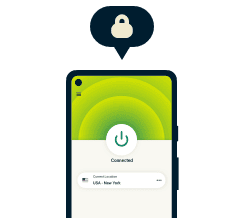 Protect your online privacy and security
30-day money-back guarantee