In today's digital world, online threats pose a constant danger to individuals, families, and businesses. Understanding the pressing need to address these risks, ExpressVPN has partnered with The Cyber Helpline—a charitable organization dedicated to assisting those affected by online harm.
To provide support to victims of cyberstalking, online abuse, and other cybercrimes, ExpressVPN is offering free VPN accounts through this alliance. These accounts will serve as a valuable shield of safety and privacy, enabling individuals to navigate the online world with greater peace of mind.
Read more: What is cybersecurity and why is it important?
The rise of cyberstalking and abuse 
Instances of cyberstalking and abuse facilitated by technology have seen a troubling rise in recent years. There are reportedly 2,200 cyber attacks that occur daily—with an attack happening every 39 seconds on average. In the U.S. alone, the average cost of a data breach is a staggering 9.44 million USD, and cybercrime is projected to reach 8 trillion USD in costs by the end of 2023.
Cybercrimes can be committed for a variety of reasons, including financial gain, political or ideological motives, or simply for the thrill of it. Perpetrators tend to employ various tactics to monitor and torment their victims. 
Some of the most common types of cybercrime include: 
Phishing:

This is a type of social engineering attack in which

cybercriminals send emails or text messages that appear legitimate

, often imitating banks or credit card companies. These messages contain links that lead to fake websites, tricking victims into providing personal information that can be stolen.

Malware:

This is a type of malicious software that is designed to harm a computer system. It can infiltrate through malicious links, infected attachments, or untrusted downloads. Once installed, it can steal personal information, damage files, or take control of the computer.

Ransomware:

This is a type of malware that encrypts the victim's files and demands a ransom payment in order to decrypt them.

Ransomware attacks

are often carried out through phishing emails or drive-by downloads.

DDoS attacks:

This is a type of attack in which cybercriminals overwhelm a website or server with traffic, making it unavailable to legitimate users.

DDoS attacks

can be used to disrupt businesses, government websites, or even critical infrastructure.
Read more: The psychology of a cybercrime
The Cyber Helpline has emerged as an important resource for cybercrime victims seeking support, with over 500,000 people benefiting from their services to date. The organization provides guidance, connecting victims with cybersecurity experts. Now, by joining forces with ExpressVPN, The Cyber Helpline will give victims access to cutting-edge technology to effectively protect their digital privacy and security.
VPNs are essential tools for security 
The partnership between ExpressVPN and The Cyber Helpline aims to help victims reclaim their control over their digital lives. By offering free ExpressVPN licenses to those affected by cybercrimes, such as cyberstalking and online abuse, The Cyber Helpline aims to equip them with the necessary tools to safeguard their online presence.
"Having online privacy and a secure way to communicate is critical for individuals who are being cyberstalked—or are in abusive situations and need to escape," says Rory Innes, founder and CEO of The Cyber Helpline. "A VPN will encrypt that person's online presence and help disguise their physical location. It also prevents anyone on the same Wi-Fi network as that person—at home or on a public Wi-Fi network—from accessing their information. This means victims and those recovering from crime can browse the internet safely in the comfort that they are not being tracked or monitored by anyone, not even their internet service provider."
Lauren Hendry Parsons, privacy advocate for ExpressVPN, adds, "Using a VPN has become common practice for those who value online privacy. But for digitally vulnerable people, using a VPN can have a profound impact on their future security. VPNs have become indispensable tools in the recovery and prevention of cybercrime cases. They make it harder for digital harassers to obtain victims' physical location information and provide a critical secure line of communication to the outside world for those in abusive situations."
To further bolster The Cyber Helpline's efforts, ExpressVPN will also provide free VPN accounts to the organization's frontline heroes. This additional measure ensures that those tirelessly assisting others have the means to safeguard their own privacy and security.
Read more: 12 tips to level up your cybersecurity
FAQ: About cybercrime
What is cybercrime?

Cybercrime is a broad term that refers to any criminal activity that involves a computer, a computer network, or a networked device. Cybercrimes can occur due to various motives, such as seeking financial profit, driven by political or ideological beliefs, or purely for the excitement it brings.
Some of the most common types of cybercrime include phishing (a type of social engineering attack that involves sending emails or text messages that appear to be from a legitimate source, such as a bank or credit card company), malware (software that's designed to harm a computer system, ransomware (a type of malware that encrypts the victim's files and demands a ransom payment in order to decrypt them and distributed denial-of-service (DDoS) attacks (designed to overwhelm a website or server with so much traffic that it becomes unavailable to legitimate users).
Cybercrime is a serious problem that can have a significant impact on individuals, businesses, and governments. It's important to be aware of the risks of cybercrime and to take steps to protect yourself and your data, such as using a high-quality VPN.
How can I protect myself from cybercrime?

You can help protect yourself from cybercrime and keep your personal information safe by taking the following steps:
1. Keep your passwords safe: Store your passwords in a password manager and never share them with anyone.
2. Keep your software up-to-date: Software updates often include security patches that can help protect your devices from malware. Make sure to install updates as soon as they are available.
3. Be careful what you click on: Phishing emails and malicious websites are common ways for cybercriminals to steal your personal information. Be careful what links you click on and only download files from trusted sources.
4. Use a firewall and antivirus software: A firewall can help protect your devices from unauthorized access, and antivirus software can help detect and remove malware.
5. Educate yourself about cybercrime: The more you know about cybercrime, the better equipped you will be to protect yourself. Read up on the latest threats and learn how to spot them.
6. Use a VPN when connecting to public Wi-Fi: A VPN will encrypt your traffic, making it more difficult for cybercriminals to intercept it.
7. Be careful what information you share on social media: Cybercriminals can use your social media posts to gather information about you, such as your home address, email, or birthday.
8. Back up your data regularly: If your devices are ever hacked, you will be able to restore your data from a backup.
What are the laws against cybercrime?

Laws against cybercrime vary from country to country, but there are several common elements and international agreements that aim to combat cybercrime globally. These include Computer Crime Laws, Data Protection and Privacy Laws, and Intellectual Property Law. However, the terminology, scope, and enforcement mechanisms may vary, so it's best to consult the laws of your specific jurisdiction or seek legal advice for accurate information.
What should I do if I think I have been a victim of cybercrime?

If you think you have been a victim of cybercrime, there are a few steps you should take:
1. Gather evidence: This includes screenshots of any suspicious emails or websites, as well as any financial records that show unauthorized activity.
2. Report the crime to the authorities: You can file a report with your local police department, or with the FBI's Internet Crime Complaint Center (IC3) if you're based in the U.S. You can also contact The Cyber Helpline for support.
3. Take steps to protect yourself: This includes changing your passwords, installing security software, and being more careful about what information you share online.
4. Monitor your accounts: Be on the lookout for any unauthorized activity, and contact your bank or credit card company immediately if you see anything suspicious.
What is The Cyber Helpline?
The Cyber Helpline is a movement by the cyber security community to step in and fill the gap that exists in support for victims of cybercrime and online harm. The charity's unique model harnesses the skills and expertise of the cyber security community to help thousands of victims a month, directly supporting more than 30,000 victims through its helpline and providing online advice to more than 500,000 individuals affected.
The charity provides a free 24/7 self-help service and a confidential helpline for individuals and sole traders. It helps victims understand, contain, recover, and learn from cyber attacks by linking them with cyber security technology and experts who provide relevant advice and guidance.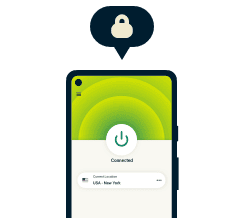 Take the first step to protect yourself online
30-day money-back guarantee