Most social media platforms let you block content that might be considered offensive or unsuitable for children. In the case of YouTube, Restricted Mode prevents the user from seeing mature content. Here's how to turn it on and off.
What is Restricted Mode on YouTube?
YouTube's Restricted Mode is a feature that allows users to filter out content that some viewers may find objectionable. Restricted Mode is primarily designed for use in environments such as schools, libraries, and public institutions where there is a need to provide a more controlled viewing experience. It is used by people trying to create a safer and more family-friendly environment by limiting access to videos that may contain explicit language, violence, or other adult themes.
What does YouTube's Restricted Mode block?
According to YouTube, it uses an automated system as well as human reviewers to filter out videos containing these types of content:
Drugs and alcohol: Talking about drug use or abuse or drinking alcohol in videos.

Sexual situations: Overly detailed conversations about or depictions of sex or sexual activity. Some educational, straightforward content about sexual education, affection, or identity may show in Restricted Mode. Kissing or affection that's not overly sexualized or the focal point of the video may also show in Restricted Mode.

Violence: Graphic descriptions of violence, violent acts, natural disasters and tragedies, or violence in the news.

Mature subjects: Videos that cover specific details about events related to terrorism, war, crime, and political conflicts that resulted in death or serious injury. These videos won't show in Restricted Mode, even if no graphic imagery is shown.

Profane and mature language: Inappropriate language, including profanity.

Incendiary and demeaning content: Video content that is gratuitously incendiary, inflammatory, or demeaning toward an individual or group.
Restricted Mode also blocks you from viewing comments on videos. In fact, many people only realize they have Restricted Mode turned on because they aren't able to see any comments under videos. 
Of course, Restricted Mode does not fit everyone's idea of what is or is not appropriate for children or objectionable. This would be a primary reason for turning it off.
How to turn YouTube Restricted Mode off or on
Restricted Mode can be turned enabled or disabled by individual users. To turn Restricted Mode on or off, follow these steps. Restricted Mode works on the browser or device level, so you must turn it on for each browser you use.
On desktop (Mac or Windows)
Go to the youtube.com, ensure you are logged in, and click on your profile picture in the top right corner

Select the arrow next to

Restricted Mode

. You can easily see if the mode is on or off in the dropdown menu.
On mobile site on iPhone
Go to the youtube.com, ensure you are logged in, and tap your profile picture in the top right corner

Toggle

Restricted Mode

on or off
On mobile site on Android
Go to youtube.com, ensure you are logged in, and tap your profile picture in the top right corner

Select Settings > Account

Toggle

Restricted Mode

on or off
On the mobile app (for iPhone, iPad, Android)
Open the app, ensure you are logged in, and tap your profile picture in the top right corner

Select Settings > General

Toggle

Restricted Mode

on or off
How to lock or unlock Restricted Mode on YouTube
When you enable Restricted Mode on a browser, the browser will refresh. Go to the Restricted Mode settings again, and you are now given the option to "Lock Restricted Mode on this browser". Anyone who uses the browser next will be in Restricted Mode, but it can be unlocked again just as easily as it was locked.
Parents might also want to use Restricted Mode to limit what their kids can view on YouTube. Simply enabling it on their accounts won't stop your child from turning Restricted Mode back off, if they are aware of it. However, there are ways to lock the setting that prevent the user (i.e., your child) from changing it.
If you're a parent using Google's Family Link app, you can turn on Restricted Mode for your child's account that keeps the setting locked. However, there are numerous caveats on when a parent may do so. For instance, Restricted Mode can't be turned on using Family link for children over 13 unless a supervised Google account had been set up for them before that.
A network admin, such as at a library, could also turn on Restricted Mode across all computers using DNS or HTTP header settings. This setting is locked from users. Network admins may also enable and lock Restricted Mode on the device level for Android and ChromeOS, as well as in the Chrome browser.
Read more: ExpressVPN can now block adult sites
Why is YouTube stuck on Restricted Mode?
If you see the Restricted Mode turned on for you and grayed out, it means the setting is locked to you. If it's unclear why Restricted Mode is locked for you, check your settings on the YouTube content restrictions page. The page will let you know if your account has a restriction set up. 
Some mobile network providers offer content filters. These filters restrict the type of web content that you can access when your device is connected to their mobile network. Check the YouTube content restrictions page to see if you have any network or account level restrictions. A check mark will display beside the relevant restriction, and the text below will indicate the restriction level. If your DNS restrictions are on, and the level is set to "moderate" or "strict," you have content filtering turned on. Try contacting your mobile network provider to find out how to manage or turn off this setting.
How can I bypass YouTube restrictions at school?
Some schools and offices block social media and other popular online services on their Wi-Fi. One reason is to minimize distractions; the other is to conserve bandwidth. There is also an element of safety, as such restrictions will likely encompass adult sites. Whatever the reason, Wi-Fi restrictions mean when you are connected to the facility's Wi-Fi network, you won't be able to access apps like YouTube. 
To bypass these restrictions, you can simply switch to using your data plan (which isn't the ideal solution if you plan on streaming or downloading files), or you can try using a VPN. A VPN changes your IP address, making it look like you are somewhere else. This gives you full access to the internet.
Using a VPN might help you overcome a locked Restricted Mode setting. However, it depends on the method used to place the setting. If it is via DNS restrictions, for example, a VPN like ExpressVPN should be able to bypass it, thanks to ExpressVPN's use of private DNS.
FAQ: About Restricted Mode on YouTube
How to turn off Restricted Mode on YouTube comments?
If you are unable to view comments on YouTube videos because of Restricted Mode, head to your settings (select your profile picture on the upper-right corner) and toggle off Restricted Mode. It's possible that you aren't able to do so if you are using a computer in a public institution, such as a school or library, in which the network admin has locked Restricted Mode on all computers.
Why is Restricted Mode on when I use YouTube?
If you don't remember turning on Restricted Mode, there are several ways it could have been turned on by someone else. Someone who used YouTube on the same device could have turned it on. If your device is part of a parental controls system, specifically Google's Family Link, a parent could enable Restricted Mode on your account. And if you are using a computer in a public institution like a school or a library, the network admin might have set Restricted Mode for all computers.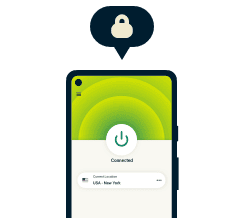 Privacy should be a choice. Choose ExpressVPN.
30-day money-back guarantee