Highly anticipated games in the U.S. and UK include

Starfield

,

Marvel's Spider-Man 2

,

Assassin's Creed Mirage

,

Baldur's Gate 3

, and

Hollow Knight: Silksong

.


.

American and British gamers share common interests in open-world RPGs and action-adventure games.


.




Fans eagerly await games like

Skyblivion

,

The Elder Scrolls VI

,

Pragmata

, and

Grand Theft Auto 6

, despite uncertain release dates.


.




Upcoming releases to look forward to include

Madden 24

,

EA Sports FC

,

Armored Core VI

,

NBA 2K24

, and

S.T.A.L.K.E.R. Heart of Chernobyl

.


.




Discover how a

Gaming VPN

can enhance your gaming experience with improved speed and security.
---
There are few things that generate as much excitement as the pending release of highly anticipated games. While some players are still reeling from hours of gameplay after Final Fantasy XVI's launch on June 22, other gaming enthusiasts are already eagerly awaiting their next fix.
To bring you the most anticipated games of the latter half of 2023 and beyond, we've gathered insights from Keyword Tool's search data in June and consulted with the passionate gaming experts at ExpressVPN. Together, we've curated a definitive list of the top upcoming games in the U.S. and the UK that gamers are most looking forward to.
From epic adventures to intense action and innovative gameplay, get ready for a comprehensive overview of the gaming landscape in the coming months (and years).
Gamers in the U.S. and UK are most excited about the release of
Starfield
Gaming is a universal language that bridges gaps between countries and cultures. And when it comes to highly anticipated games, excitement transcends borders. The U.S. and UK share several similarities in their gaming preferences:
One game that has captured the attention and imagination of gamers on both sides of the Atlantic is Starfield, the upcoming open-world RPG from Bethesda Game Studios. With a staggering 4.6 million Google searches in June in the U.S. and 1.1 million searches in the UK, it's evident that players in both regions are eagerly awaiting its September 2023 release. And given the captivating plot of the game, it's no surprise that fans are already marking their calendars.
Starfield invites players to embark on a grand adventure set in the 24th century, two decades after the Colony War. The game takes place in the Settled Systems, a region of the Milky Way galaxy teeming with over 1,000 explorable planets. This ambitious project offers a mix of handcrafted and procedurally generated content, providing an immersive experience.
With Star Wars, Mass Effect, and Firefly serving as sources of inspiration, Starfield promises to deliver an epic space exploration journey akin to No Man's Sky. Players will have the freedom to engage in various activities such as combat, exploration, crafting, trading, and more. The game's character creation system also allows players to customize their appearance, skills, and abilities, enhancing the personal connection to their in-game persona.
Madden 24
and
EA Sports FC
: Uniting fans through sports
Whether it's taking to the virtual gridiron with Madden 24 or immersing themselves in the intricacies of soccer with EA Sports FC, gamers in both the U.S. and the UK find common ground in their love for sports gaming.
Tackling the gridiron
American football fans are eagerly awaiting the release of Madden 24, the 35th installment in the Madden NFL series developed by EA Tiburon and published by Electronic Arts. Set to be released in August 2023 for PlayStation 5, Xbox Series X/S, and Microsoft Windows, Madden 24 has generated significant excitement among gamers with 2.2 million Google searches over the previous month in the U.S. alone.
This latest installment brings forth a range of new gameplay features, including the FieldSENSE physics engine, which delivers a more realistic and responsive gameplay experience. Additionally, the introduction of the SAPIEN Technology AI system enhances the intelligence and challenge of AI opponents, ensuring thrilling matches on the virtual gridiron.
Madden 24 also offers engaging modes such as The Yard, where players can compete in 3v3 and 4v4 matches on smaller fields, and Madden Ultimate Team, allowing players to build their dream team by collecting cards. The inclusion of Longshot, a story mode that chronicles the journey of a young football player aspiring to make it to the NFL, adds another layer of depth and narrative to the game.
Redefining the soccer experience
With 171,180 monthly Google searches and a scheduled release date in September 2023, fans in the UK are keen for the launch of EA Sports FC, a new football video game series developed by EA Vancouver and published by Electronic Arts. 
Stepping in to replace FIFA 24 after it was scrapped due to failed licensing agreements, EA Sports FC promises to provide the same great experiences, modes, leagues, tournaments, clubs, and athletes that fans have come to love from the FIFA series. While it may lack the FIFA branding, the game retains its unique licensing portfolio, featuring more than 19,000 players, 700 teams, 100 stadiums, and 30 leagues.
However, one notable difference in EA Sports FC is the focus on new partnerships with other football organizations, such as the Premier League, UEFA Champions League, and UEFA Women's Champions League. These collaborations ensure that players can still engage with their favorite leagues and competitions, offering a diverse and authentic football experience.
Marvel's Spider-Man 2
:
Spidey's swinging back into action 
The release of Marvel's Spider-Man 2 exclusively for PlayStation 5 is another momentous event that has captured the attention of Western gamers. This highly anticipated sequel has been Googled about 970,550 times last month in the U.S. and 165,550 times in the UK, showcasing the excitement surrounding the return of the beloved webbed superhero.
Developed by Insomniac Games and published by Sony Interactive Entertainment, Marvel's Spider-Man 2 follows the journey of both Peter Parker and Miles Morales, both playable characters, as they face a new formidable threat: Venom. With Night of the Living Dead star Tony Todd lending his voice to Venom, fans can expect an immersive narrative that delves into duality and inner conflict.
The game introduces new mechanics, such as the Web Wings, allowing Spider-Man to gracefully glide through the air. Players can anticipate improved combat and traversal mechanics, with the game being developed using Insomniac Games' proprietary engine, Unreal Engine 5. Marvel's Spider-Man 2 also promises a visually stunning open-world New York City with its October 2023 release, bringing the iconic metropolis to life.
Fans can't wait to enter the
Dungeons & Dragons
realm
The American and British gaming communities also share their anticipation for Baldur's Gate 3, a role-playing game (RPG) set in the beloved Dungeons & Dragons universe. This highly anticipated title received 851,890 searches in June in the U.S. and 111,560 searches in the UK, highlighting the fervor surrounding its release.
Baldur's Gate 3, developed and published by Larian Studios, continues the tradition of story-rich, party-based RPGs. Players find themselves in the Forgotten Realms, a fictional world within the Dungeons & Dragons setting. Imprisoned by the mind flayers, a race of alien creatures invading Faerûn, players must escape and thwart their invasion.
The game features an interesting storyline and a multitude of companions, each with their own unique story and personality. Players have the freedom to recruit these companions, forming a party to navigate the sprawling Forgotten Realms, battling mind flayers, and uncovering the secrets of the parasitic tadpole implanted in their brains.
With its turn-based combat system, character creation options, and a focus on exploration and storytelling, critics have already positioned Baldur's Gate 3 as a potential classic. Luckily for fans, its August 2023 release is imminent. 
Assassin's Creed Mirage
will be an immersive AR experience
Another game that resonates with gaming communities in both the U.S. and the UK is Assassin's Creed Mirage. This upcoming action-adventure game developed by Ubisoft Bordeaux garnered 841,630 searches over the past month in the U.S. and 144,220 searches in the UK.
Assassin's Creed Mirage presents a captivating narrative set in the fictional city of Agrabah, inspired by the Middle East. Players will assume the role of Basim, a street thief entangled in a web of nightmarish visions, seeking answers and justice. Basim becomes part of an ancient organization, uncovering a new creed that will forever alter his destiny.
What sets Assassin's Creed Mirage apart is its unique gameplay style, fusing real-world exploration with augmented reality (AR). By utilizing their smartphones or tablets, players can immerse themselves in an AR world overlaid with the real world. This innovation allows for exciting interactions, including object throwing, wall climbing, and combat with enemies.
Scheduled for release in October 2023 on various platforms including PlayStation and Xbox, Assassin's Creed Mirage promises to deliver a visually stunning world, an inspiring cast of characters, and a challenging combat system. 
A Metroidvania adventure awaits in
Hollow Knight: Silksong
Hollow Knight: Silksong, another highly anticipated sequel, has captivated gamers in the U.S. and UK, leaving them eagerly waiting to delve into its immersive world. With 53,110 monthly searches in the U.S. and 9,170 searches in the UK, players are anticipating this atmospheric and challenging game.
Hollow Knight: Silksong, developed and published by Team Cherry, serves as a follow-up to the critically acclaimed Hollow Knight. Players assume the role of Hornet, the princess-protector of Hallownest, as she embarks on a treacherous pilgrimage through a distant land ruled by silk and song. Along the way, she battles foes, seeks allies, and unravels mysteries, ascending to the kingdom's peak.
Silksong also retains the beloved 2D platforming and combat gameplay of its predecessor while introducing Hornet's unique move set and silk-based abilities. This new world brims with over 165 enemies, a hundred different benches, and a new quest system, promising an enthralling and challenging experience.
Scheduled for release later this year across multiple platforms, including Windows, macOS, Linux, PlayStation, Xbox, and Nintendo Switch, Silksong carries the torch of its predecessor's success, delivering a visually stunning, atmospheric adventure that will no-doubt leave players hooked.
Hopeful fans aren't giving up on their favorite games despite uncertain release dates 
While the recent July 2023 launch of Oxenfree II: Lost Signals brought relief to fans of the 2016 adventure game Oxenfree, there are still several upcoming games that have players holding their breath.
Skyblivion, a fan-made remake of The Elder Scrolls IV: Oblivion using the Skyrim engine, tops the list of eagerly awaited titles. Although still in development, the team behind Skyblivion has made significant progress and expresses confidence in its eventual release, predicted to be in 2025. 
Similarly, The Elder Scrolls VI, the next installment in the iconic open-world RPG series, has players on the edge of their seats. Announced in 2018, the game is currently in pre-production. However, director Todd Howard has hinted that a release date before 2026 seems unlikely. 
Another highly anticipated game is Pragmata, a science fiction action-adventure game developed by Capcom. Initially scheduled for a 2022 release, the game's launch has been delayed a few times, leaving fans in suspense. With the exact release date of Pragmata being uncertain, its predicted release in 2025 is intensifying the anticipation among players awaiting any news.
Finally, the long-awaited Grand Theft Auto 6 is also causing a stir within the gaming community. Despite no official announcement from Rockstar Games, rumors of its development have circulated for years. Speculation points to a potential release in 2025, fueling fans' enthusiasm as they eagerly scour for hints or announcements.
Upcoming games to look forward to
While fans wait for the highly anticipated games mentioned above, there are several exciting releases on the horizon that will keep players entertained:
Armored Core VI: Fires of Rubicon:

The latest installment in the mech action series from FromSoftware, offering new stories, mechs, and customization options.



NBA 2K24:

The next installment in the popular basketball simulation series, featuring updated rosters, enhanced gameplay mechanics, and a new story mode.



S.T.A.L.K.E.R. Heart of Chernobyl:

A sequel to the 2007 survival horror game

S.T.A.L.K.E.R.: Call of Pripyat

, set in the eerie Chernobyl Exclusion Zone, with a new story, menacing enemies, and immersive environments.



Prince of Persia: The Lost Crown:

A remake of the 2008 action-adventure game

Prince of Persia: The Forgotten Sands

, offering updated graphics, improved gameplay mechanics, and an engaging story mode.



Final Fantasy VII Rebirth:

The highly anticipated remake of

Final Fantasy VII

, with the first part of the retelling following Cloud Strife and his companions as they journey to Midgar to stop Sephiroth from causing destruction.



Like a Dragon: Infinite Wealth:

A sequel to the 2020 action role-playing game

Yakuza: Like a Dragon

, introducing players to a new story, fresh characters, and innovative gameplay mechanics.



Homeworld 3:

The long-awaited sequel to the 1999 real-time strategy game Homeworld, featuring updated graphics, improved gameplay mechanics, and an immersive story mode.



MLB The Show 24:

The next installment in the popular baseball simulation series, bringing updated rosters, enhanced gameplay mechanics, and an engaging story mode for fans to enjoy.



Marvel's Wolverine:

An action-adventure game developed by Insomniac Games, where players assume the role of Wolverine as he investigates a mystery in the intriguing setting of Madripoor.



Mario Kart 9:

The next entry in the beloved kart racing series, introducing new tracks, a variety of characters, and exciting gameplay mechanics to deliver thrilling racing experiences.
Enhancing your gaming experience with a VPN
As gaming continues to break barriers and connect people around the world, the anticipation for highly awaited titles serves as a testament to the universality of the gaming experience. And whether you're slaying demons in space, building strange new worlds from scratch, or taking your team to the playoffs, you can get more out of the most popular gaming titles with a high-quality VPN.
For example, with a subscription from ExpressVPN, gamers can enhance their experience by reducing ping, ensuring lower latency, and enjoying seamless gameplay across popular titles. ExpressVPN also offers optimized apps for major platforms, protecting against DDoS attacks and ISP throttling.
What upcoming game are you most looking forward to? Let us know in the comments below.
FAQ: Using a VPN for gaming
How do I use a VPN for gaming?
Subscribe to ExpressVPN and download its apps for computers, smartphones, and tablets—whatever your favorite devices are. For game consoles, use the ExpressVPN app for routers. Not ready for a VPN router? Your Mac or Windows computer can be used as a "virtual router" instead.
In addition to keeping your data and files safe within an encrypted network, ExpressVPN also protects you from potential DDoS (distributed denial of service) attacks while gaming. You can also use our VPN to lower ping times between various gaming servers by connecting to locations closer to the network hosts.
If your ISP (internet service provider) is intentionally throttling certain kinds of network traffic, a VPN can bypass these restrictions and restore your network speeds to their default levels. In some instances, users have even reported faster gaming speeds.
Is there a free gaming VPN?
Free gaming VPNs and proxy services are not recommended for gaming online as they do not offer the same privacy and security benefits of paid VPN. Many do not work as advertised, some may even sell your data, and most will leave your networks vulnerable to attack.
Do pro gamers use VPNs?
With the emergence and growth of the eSports industry, more pro gamers are opting to use VPNs while gaming to enhance connectivity, increase security, defeat censorship, and protect against DDoS attacks.
DDoS attacks have become an increasing issue in recent years, and using a VPN for gaming provides powerful protection by changing your IP address.
What else can I do with ExpressVPN?
ExpressVPN also works with streaming services like Netflix, Disney+, and BBC iPlayer. In countries with heavy censorship, a VPN can help you unblock popular sites like YouTube and Google. It's also the fastest, easiest way to browse the internet privately and securely—for example, with a VPN Chrome extension.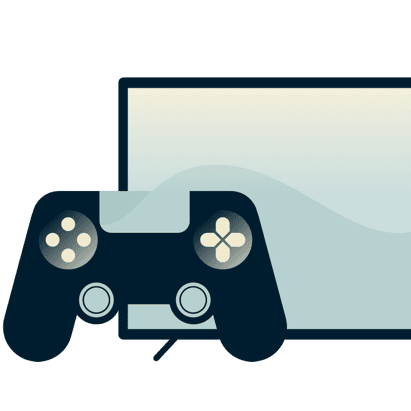 Game securely, with no ISP throttling
Servers in 105 countries