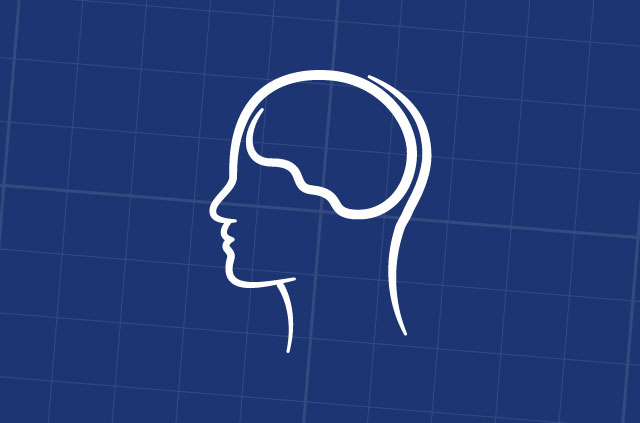 Smarter Every Day is one of the most popular science channels on YouTube. You may have already seen its creator, Destin Sandlin, milking poisonous fish, shooting guns underwater, or learning how to ride a bike backward in one of his endlessly entertaining videos. We've been fans for years.
That's why we're excited to announce that ExpressVPN is sponsoring Smarter Every Day's latest project: a three-part video series exploring how our attention is being weaponized by malicious actors on social media—fighting on what Destin calls the "battlefield of the mind."
How we all became victims of algorithm manipulation
The series will follow Destin as he dives deep into the algorithms used to promote content on YouTube, Twitter, and Facebook, and picks apart the techniques scammers and misinformation peddlers use to trick these algorithms and distort social media. He'll also interview some of Silicon Valley's top engineers on the countermeasures used to combat such deceptive behavior. It's a surprisingly difficult game of cat-and-mouse with dire consequences for not just the internet, but society as a whole.
In the first episode of the series, Destin explores "coordinated inauthentic behavior" on YouTube and how it manipulates the site's algorithm to get views and dollars.
In the second episode, we hear from Twitter executives and other experts about the "platform manipulation" arms race on the site. Twitter's Head of Site Integrity, Yoel Roth, reveals for the first time the stunning statistic that 6 to 7.5 million Twitter accounts are automatically removed every week in their unrelenting battle against malicious activity—around 10 to 12 a second.
Stay tuned for the third and final episode of the series, on Facebook. Destin will be interviewing the engineers tasked with countering inauthentic behavior on the site, which will surely be illuminating.
Beyond YouTube, Twitter, and Facebook
When it comes to monetizing your behavior on the web, malicious third parties don't limit themselves to social media. Here are a few other algorithmic battlegrounds for your attention that are vulnerable to manipulation:
Amazon
Using a variety of tactics like clickfarming, bogus reviews, and outright bribery, dishonest sellers on Amazon can artificially increase their products' search rankings. The result? Shady sellers get rich, and honest buyers get products that are fake or simply inferior.
A small industry has been set up around these dishonest sellers, with "marketing" companies offering control of thousands of fake Amazon accounts ready to provide fake searches, purchases, and reviews. Some paid accomplices offer to accept empty packages sent to real physical addresses just to convince Amazon of their "authenticity."
Amazon claims that fraudulent practices like these account for only a "tiny fraction" of total activity on the site, though complaints of abuse have spiked in recent years.
Google and other search engines
The power of Google's algorithm means that it's often a target of scrutiny, even from the U.S. Congress. There's no doubt that a higher ranking in search engine results can strongly influence searchers' opinions on important issues. A 2015 study on the search engine manipulation effect (SEME) found that biased search engine results could sway "undecided" voters by 20% or more. What's even scarier is that users "show no awareness of the manipulation."
Given Google's ability to shape minds, it's no surprise that malicious actors are regularly trying to game to algorithm to their benefit. As Brittan Heller, director of technology and society at the Anti-Defamation League, told The Guardian, "Extremists have been trying to play Google's algorithm for years, with varying degrees of success. The key has traditionally been connected to influencing the algorithm with a high volume of biased search terms."
Reddit and Quora
As the sixth-most visited website in the world, the news aggregator Reddit is a potential gold mine for those with an agenda to push. Reddit's moderators are well aware of this and go to great lengths to defend their algorithm against coordinated manipulation. All content must be user-submitted, and only the most authentically "upvoted" content will reach the coveted front page.
This stringent standard for authenticity, however, helps make Reddit a prime target for scammers and services that support them. Some services sell upvotes starting at 10 for $5.99, up to 200 for $39.99.
The same service also sells influence on Quora, a question-and-answer community whose users must register with real names. As on Reddit, the questions and answers on Quora that get "upvoted" to the top will receive a very high amount of traffic, and any products or services linked within will probably get a big boost in revenue.
Smarter, stronger, and safer every day
The problem of coordinated inauthentic behavior being used for manipulation, misinformation, or other malicious purposes, is a challenge we must all tackle together. While platforms from Facebook to Google clearly have a huge role to play, all of us as users of these platforms have one too. Through this series, we hope that by developing a deeper understanding of this issue, we can all become better at recognizing and combating bad actors online.
ExpressVPN has always been dedicated to empowering internet users: putting them back in control of their digital lives, both through our products and through keeping the public informed about important online privacy and security issues. We're excited that this partnership with Smarter Every Day will help empower even more people than we can reach on our own.