These days, there's practically an app for everything. From monitoring your fitness to connecting your VPN or ordering food—most aspects of our lives have shifted to our smartphones. So it's no surprise that this digital migration has also extended to our relationships.
Most people use apps like Tinder and Hinge to meet new romantic partners. But navigating this digital dating landscape can be challenging. Online daters face scammers, and heartbreak can be made worse by the presence of your ex's social media feeds. On the other end of the scale, as we spend more time online, forming meaningful in-person friendships can be a real challenge.
In response to the complexities of modern dating, and the difficulty of building genuine connections, a new wave of anti-dating apps has emerged. These apps are designed to help those dealing with post-breakup emotions and help people make platonic friends.
We explore this growing trend, uncovering how technology—once considered part of the problem—is now playing a pivotal role in simplifying the complexities of modern love and friendship.
Note: We aren't affiliated with the apps mentioned in this article. As always, keep in mind to scrutinize privacy policies and decide whether they offer enough privacy protections for you.
Jump to…
What are anti-dating apps?
The best apps to help you get over a breakup
The best apps to make new friends
Security tips for using anti-dating apps
What are anti-dating apps?
Anti-dating apps focus on relationships, but not with the goal of helping you date. They can be grouped into two main categories:
Post-breakup support:

Some anti-dating apps are designed with breakup recovery in mind. They provide a safe space for individuals to heal emotionally, acknowledging that getting back into dating can take time and care.

Platonic bonds and friendships:

These apps go beyond romance, actively encouraging the building of non-romantic relationships. By sidestepping the usual romantic overtones, they facilitate genuine connections based on shared interests and mutual respect.
Best apps for healing after a breakup 
As dating apps continue to grow in popularity, so does the need for tools that tackle the complications left behind in the wake of modern, tech-infused dating.
For instance, before the invention of dating apps, people used to meet each other through mutual friends, chance encounters, or perhaps even a bold approach in a coffee shop. However, digital courting has given rise to a whole new set of behaviors, like "ghosting" (when someone suddenly stops communicating), "cookie-jarring" (keeping someone as a backup while pursuing others), and "orbiting" (staying visible to someone online without direct interaction). 
Despite their whimsical names, these actions can carry a heavy emotional toll. Technology has, in many ways, desensitized us and made us less empathetic in our dating habits. Toss in the entanglements of social media and shared digital accounts, and breaking free from an ex after a breakup can feel like an endless maze. That's where these break-up-related apps come in.
Break-up Boss: a support companion
Great for: Emotional support
Price: 5.99 USD
Platforms: iOS, Android
Key features: Practical advice, affirmations, daily pep talks, therapeutic games 
Break-up Boss, the brainchild of relationship writer Zoë Foster Blake, steps in as a shoulder to lean on for those ending relationships. Think of it as a self-help book, packed with practical advice, affirmations, and even therapeutic games like sending a fake message to your ex.
The app empowers users by guiding them through the process of healing, emphasizing that they're in control of their own journey. Its aim is to show the broken-hearted how to redirect the focus from heartache towards personal growth.
Break-Up Boss delivers daily bite-sized doses of positivity, strength, and fresh perspectives through its SOS quotes. It also has a "Feel Wheel" for real-time, tailored advice. It allows users to engage in simulated behavior (like what you would say to your ex without having to speak to them directly), helping them process and sparing them from further emotional turmoil.
Break-Up Boss is available on both Android and iOS platforms for a one-time cost of 5.99 USD, catering to audiences of all ages. The app also features quirky illustrations by Mari Andrew, which inject a sense of lightness into what can otherwise be a heavy topic.
Mend: an online therapist 
Great for: Online therapy sessions
Price: Starts from 12.49 USD per month
Platforms: iOS, web
Key features: Personalized wellness courses, AI chat support, guided journaling, mood logging, audio training sessions, community support
Created by Elle Huerta, Mend began as a newsletter—born from her own transformative experience with heartbreak. After witnessing the impact of her writings, which resonated deeply with friends and family, Huerta created a permanent platform to showcase her insights.
Using an AI chat system, guided by therapist-trained algorithms, the self-care subscription service is designed to provide comprehensive support during the challenging aftermath of a breakup. The app also provides personally tailored wellness courses and training to assist users in their healing journey.
Available online and on iOS, Mend stands out by focusing on the emotional impact of a breakup. Through daily check-ins, audio training sessions led by mental health and wellness experts, and guided journaling, users are encouraged to prioritize their well-being. The app encourages the cultivation of healthy habits that enable individuals to navigate and process their emotions effectively.
Mend offers free podcasts and articles, but if users want a more comprehensive solution, they can choose from three premium access plans: 6 months for 99.99 USD (16.66 USD per month), 3 months for 59.99 USD (19.99 USD per month), or 12 months for 149.99 USD (12.49 USD per month). This unlocks mini-lessons in audio format, covering topics like True Love Doesn't Hurt and Getting Ready for Valentine's Day. Premium subscribers can also access the Mend Community on Slack—a space for users to connect and share experiences beyond the app interface.
Breakup Buddy: a healing tracker
Great for: Tracking your progress
Price: Starts from 12 USD per month
Platforms: iOS
Key features: 24/7 AI chat support, 20+ healing exercises, smart journal, healing tracker
Finding your footing in the first month after a breakup can be a challenge. That's where Breakup Buddy steps in.
Focused on the initial 28 days of healing, this AI-powered app provides a structured plan to guide you back on track. It keeps tabs on your progress, highlighting significant milestones and reminding you of moments of happiness along your post-breakup journey.
The AI chatbot serves as an always-available dedicated support system. You can contact it any time with questions, whether you need advice, a listening ear, or simply someone to lean on. The app also provides various resources, such as community-shared links and exercises based on Cognitive Behavioral Therapy, to help identify and challenge negative thought patterns and beliefs contributing to emotional distress.
Beyond these practical tools, Breakup Buddy encourages self-reflection and personal growth. Through various exercises, you'll uncover valuable insights into what you truly want and need in relationships.
Available exclusively on iOS, Breakup Buddy offers a 3-day free trial for all users, giving you the chance to explore its features. After that, you can select a subscription plan that best suits you: 18 USD per month, 43 USD for 3 months 14 USD, or 75 USD for 6 months (12 USD per month).
Never Liked It Anyway: a breakup marketplace
Great for: Getting rid of stuff
Price: Free
Platforms: Web
Key features: Marketplace for unwanted items, breakup and recovery resources, community groups
After a breakup, the urge to purge every trace of your ex's presence can be overpowering. But for those seeking a more constructive outlet, Never Liked It Anyway offers a unique solution. Founded by Annabel Acton, who drew inspiration from her own difficult breakup just days before Christmas, this platform provides a space to buy and sell the remnants of past relationships, offering a step towards closure and personal growth.
Functioning much like other classified-inspired e-commerce sites, users create profiles, list items, and share their stories, along with their plans for the proceeds. Whether it's unused honeymoon packages, discarded wedding rings, or seemingly ordinary yet personally significant items, each listing signifies someone who is closing a chapter in their dating history. Prices are listed in both their original and "breakup" value.
In addition to the marketplace, the platform hosts a range of articles on navigating the complexities of breakups, re-entering the dating world, and managing exes. It also maintains active community groups on Instagram and Facebook.
While primarily used by women, the platform has also attracted male users, demonstrating its broad appeal. It is currently accessible online and through its mobile site, with plans for a dedicated mobile app in the works.
Halmos: a breakup social network
Great for: Community support
Price: Free
Platforms: iOS, Android
Key features: Interactive forums, journaling tools, resource hub, professional guidance, daily affirmations, anonymous sharing
Halmos is a social network tailored for those going through breakups, providing a safe space to connect and heal. It offers a unique way of finding closure: By creating a virtual graveyard of your past.
Halmos invites users to "bury" their memories and create a virtual tomb in the app, which also becomes a metaphoric garden for rebirth. The app also allows you to freely express your emotions through posts, allowing you to vent and reflect without any reservations. Only those you grant permission to will have access to what you write, ensuring your thoughts and feelings remain confidential.
The app also facilitates a sense of community among users who are experiencing similar situations. This shared understanding offers mutual support and companionship as you navigate through your heartbreak.
Halmos is available for free download on both iOS and Android platforms.
No Contact Rule: an ex-blocker
Great for: Maintaining distance from your ex
Price: 0.99 USD
Platforms: iOS
Key features: Activity scheduler, daily reminders, progress tracking, motivational content
Despite your best judgments, staying in touch with your ex can be tempting after your relationship ends. No Contact Rule is a straightforward app designed to help you resist temptation and focus on your personal healing and growth.
As its name suggests, the concept behind No Contact Rule is simple: It encourages you to commit to not reaching out to your ex in any way for a period of 30 days. This includes refraining from texting, calling, running into them on purpose, or engaging in social media interactions. The app helps you enforce this commitment by assisting you in managing your daily schedule and filling your time with activities that support your well-being.
The app provides daily practical guidelines to remind you of your primary goal: Maintaining the no-contact rule. These reminders include motivational quotes, prompts, and pieces of advice, offering steady support as you navigate the challenging terrain of heartbreak.
You can track your progress and leave notes to assess how well you're sticking to your commitment each day. The app is available exclusively on iOS and comes with a one-time cost of just 0.99 USD.
OurFamilyWizard: a co-parenting organizer
Great for: Civil co-parenting
Price: Starts from 99 USD
Platforms: iOS, Android
Key features: Secure information sharing, expense tracking, calendar and scheduling tools, ToneMeter
When parents part ways, the challenges of shared custody can be complex. Miscommunications and legal complexities can escalate, making an already difficult situation even harder to navigate. This is where OurFamilyWizard can help, offering a lifeline for co-parents seeking harmony in their child's best interest.
Designed to help parents communicate and share centralized child-centered information, OurFamilyWizard serves as a platform for co-parents to navigate the intricacies of joint custody. Parents can upload and manage the child's activities, calendar, and co-parenting schedules, track expenses, share medical and school files, and send secure messages directly through the platform, eliminating the need for face-to-face communication.
One standout feature is the ToneMeter, a tool for maintaining respectful and constructive communication. By identifying potentially inflammatory language, it encourages co-parents to interact with empathy and consideration.
OurFamilyWizard offers flexible pricing plans to accommodate various needs. Whether parents opt for the one-year plan at 144 USD (12 USD per month), the two-year plan at 204 USD (17 USD per month), or the custom plan starting at 99 USD, there's an option to suit every family.
Bonus: Ready to move on? Try Blindlee
Great for: Getting back out there
Price: Free with a premium option
Platforms: iOS, Android
Key features: Blurred video calls, female-friendly interface, easy video-to-chat transition
You've patched up your heart, thanks to an anti-dating app that guided you through your last heartbreak. Now, you're eager to wade back into the dating scene. But if the thought of returning to apps like Tinder and Coffee Meets Bagel makes you hesitate, there's a modern alternative making waves in its quest to revolutionize the swipe-right routine: Blindlee.
Blindlee takes a page from the popular show Love is Blind and introduces a fresh approach to dating. Instead of focusing on superficial elements, Blindlee emphasizes the importance of genuine connections. It initiates three-minute blurred video calls with matched individuals, allowing for meaningful interactions without the bias of appearances. Women have control over the blur during these calls, ensuring a comfortable experience for all users. If both parties hit it off during the video call, they can seamlessly transition to a chat, potentially leading to a meet-up.
Blindlee is available on both iOS and Android platforms, and it's free to use, allowing users to initiate random calls based on their preferences. Additional features, such as returning missed calls or direct calls via the map feature, are available to premium subscribers.
Best apps for making friends (and other platonic connections)
When you were a kid, you likely had a bustling crew of friends. But as the years go by, it's natural for that inner circle to evolve and become more selective. It's a shift that happens to the best of us, influenced by factors like the pandemic, the rise of remote work, and people relocating from their hometowns.
And even though studies emphasize that friendship is a key ingredient for happiness, enhancing your health, longevity, and professional success, maintaining and forming these connections can feel a bit more challenging. In fact, it's a sentiment shared by half of Americans, with 50% admitting to feeling alone and isolated in their daily lives.
This is where the new wave of friendship anti-dating apps can offer an alternate solution. These platforms are here to help both introverts and extroverts make digital connections with kindred spirits. They offer a range of ways to foster platonic relationships, erasing logistical hurdles and bridging the gap between solitude and companionship.
Bumble BFF: make new friends
Great for: Finding like-minded people nearby
Price: Free with premium option
Platforms: iOS, Android
Key features: User-friendly interface, empowered interaction, tailored modes for finding connections with similar interests, advanced search filters
Spun off from the popular dating app Bumble, Bumble BFF simplifies the process of forging meaningful friendships. Crafting a profile with up to six photos and a bio, along with setting preferences for age, gender, and location, gets you started. Then, it's as easy as swiping right for potential friends and left for a pass.
Operating on a 24-hour window, once two users swipe right on each other, they have a day to kickstart a conversation before the match fades away.
The app incorporates features like photo verification and robust blocking and reporting options, allowing users to ban anyone who isn't there to engage in a platonic relationship. Additionally, BFF mode streamlines the process, connecting users seeking similar types of friendships.
Advanced filters are on hand for those looking to fine-tune their search, allowing you to zero in on potential friends based on factors like age, location, and shared interests. Bumble BFF is particularly useful for those new to a city or anyone wanting to broaden their social horizons.
The app is available on both iOS and Android platforms and is free of charge. For those seeking an extra edge, Bumble Boost offers premium features like unlimited swipes, re-matching with expired connections, and more.
Hey! VINA: connecting women
Great for: Making female friends
Price: Free
Platforms: iOS, Android
Key Features: Matching algorithm, filtering options, community and networking, events, empowerment and support resources
Hey! VINA, often dubbed the "Tinder for (girl) friends," is an exclusive platform for women seeking genuine connections. Founded on the principles of empowerment and mutual support, the app encourages users to build a network of like-minded women worldwide.
To get started, users create a profile with basic information like name, age, location, and a brief bio. They can also share their interests and hobbies. This forms the basis for connecting with others. Similar to Bumble BFF, users express interest by swiping on profiles, and if both users swipe right, they can start chatting. Users can also filter matches based on specific criteria, such as whether they have children.
Beyond swiping and messaging, Hey! VINA offers various features to facilitate connections between women. Users can join communities centered around shared interests like travel, food, or motherhood. They can also participate in or host events, from casual meet-ups to hiking trips and book clubs.
Hey! VINA is accessible for free and compatible with both iOS and Android devices. For those who want additional features, like seeing who has expressed interest in your profile and the ability to undo accidental left swipes, a paid subscription option is available.
Meetup: event discovery
Great for: Introverts
Price: Free
Platform: iOS, Android, Web
Key Features: Diverse interest groups, local events, in-group messaging
It's hard making friends as an adult, and even harder for introverts. However, research suggests that introspective people often find it easier to form relationships when introduced by others. This is where Meetup can help as it specializes in facilitating in-person connections.
Through the app, people who share common interests can workshop, gather, and participate in various group activities. The platform caters to a wide range of interests, making it accessible to all—especially those who may find social situations initially challenging.
To get started, users create an account and highlight their interests. They can then explore local groups aligned with those interests and start engaging in various events.
Meetup's events cover a broad spectrum, from casual social gatherings to educational workshops and outdoor activities. Whether you're a hiking enthusiast, a book lover, or keen on networking, there's likely a group to match your interests.
Meetup is available on iOS and Android and is free to use. However, some group organizers may charge a membership fee or event fee. Meetup also charges a service fee for ticketed events. This service fee is a percentage of the ticket price and is collected directly from attendees.
Nextdoor: neighborhood social network
Great for: New to a town
Price: Free
Platform: iOS, Android, Web
Key Features: Newsfeed, groups, messages, neighborhood recommendations
Moving to a new home is often an exciting adventure—a chance for a fresh start in a new neighborhood. It's an opportunity not only to settle into a new space but also to forge connections with the people who share your surroundings, and to become more deeply ingrained in your community.
Nextdoor is a private social networking app, dedicated to bringing neighbors together in a secure, verified environment. Through the app, you can engage in a variety of activities such as chatting, organizing get-togethers, and even buying or selling items. It's particularly useful for families who've recently moved and are keen on getting to know their neighbors without the need for any doorstep introductions.
Available on the web, iOS, and Android, Nextdoor is free and designed to help neighbors share information, offer support, and strengthen their local community. It's a space where you can stay informed about local news, find recommendations, and even lend a helping hand to a neighbor in need.
Atleto: find fitness buddies
Great for: Athletes and students
Price: Free with premium option
Platform: iOS, Android
Key features: Fitness and progress tracker, events calendar, social media community
Research indicates that working out with a friend not only boosts motivation but also leads to healthier habits. Atleto takes advantage of this principle by bringing together sports enthusiasts on campus to coordinate group fitness activities.
Tailored for students who share a passion for sports, with a selection of over 40 activities, Atleto helps users find a community of people who share the same passions, ready to break a sweat.
Atleto is available on both iOS and Android devices and is designed exclusively for students. It allows you to create a profile, join interest-specific groups and sports clubs, and schedule events. The app also offers practical features like a fitness tracker and a social media feed focused on sports news and updates.
While Atleto offers a free version, there is also a paid subscription option. This premium plan provides additional features such as being able to see who's liked your profile and the option to create custom groups.
PawDates: socialize with pets
Great for: Pet parents
Price: Free with premium option
Platform: iOS, Android
Key features: Groups, events, community, media sharing
While our pets are wonderful companions, connecting with fellow humans who love their fur babies as much as you do can be just as rewarding. PawDate is an app designed to facilitate these connections, allowing pet owners to meet up at dog parks or enjoy walks with their pups. It's a platform that encourages doggie playdates while creating opportunities for meaningful human friendships.
Available on both iOS and Android devices, the social networking app offers a simple and intuitive way to bring together pet lovers. Similar to Bumble BFF and Hey! VINA, users begin by creating profiles for their pets, including details such as name, breed, age, and interests. They can then browse profiles of other pets and swipe right if they find a potential match. When two pets "match," their owners can start messaging each other.
PawDate is available for free on both iOS and Android devices, and the app's basic features are free to use. For added functionality, there's a premium subscription option available at 2.99 USD per month. This includes an ad-free experience, unlimited swipes, the ability to see who liked your pet's profile, and the option to rewind accidental swipes.
Yubo: a platform for kids to swipe right
Great for: Gen Z
Price: Free with premium option
Platform: iOS, Android
Key features: Live streaming, video chat, communities, games
Yubo is a social platform crafted for Gen Z users and is popular among 13- to 25-year-olds (which makes up 99% of its user base). There are separate communities for those aged 13 to 18 and those over the age of 18. It caters to those who value a slow and steady approach to building friendships, and who want to meet people in other parts of the world.
To get started on Yubo, users simply enter their details and begin meeting new friends by swiping right on profiles they find interesting. The app offers dynamic features like live streaming for up to 10 participants, or one-on-one or group video chats of five people for a more personal way to deepen connections. It also offers a range of blog articles that cover various topics such as friendship, safety, activism, and wellness. There's even a dedicated category just for Gen Z.
Available on both iOS and Android devices, Yubo's core features are free. However, there are optional in-app purchases like Boosts and YuBucks that offer enhanced functionality for users seeking additional benefits, like virtual gifts or stickers and filters. Also, because Yubo is designed for a younger demographic, users under 18 require parental consent.
5 security tips for using anti-dating apps 
If you're thinking about trying an anti-dating app, it's important that you ensure not only emotional well-being but also digital safety. These specialized apps aim to foster connections and heal hearts, but like any online platform, they require a level of vigilance to protect your privacy and personal information. 
Here are five security measures you should take when using an anti-dating app:
1. Use a VPN
Using a high-quality VPN like ExpressVPN adds an extra layer of security to your online interactions. By masking your IP address, a VPN helps protect your location and identity, ensuring your conversations remain private and secure.
2. Implement two-factor authentication (2FA)
Enabling 2FA (when available) enhances security by requiring a secondary form of verification, such as a code sent to your phone, further safeguarding your interactions.
3. Read the app's privacy policy 
Taking time to review the app's privacy policy will help protect your data security. Familiarize yourself with how the app handles your information, if it shares it with third parties, and what measures are in place to protect it. If possible, consider opting out of data sharing or limiting the information you share to further safeguard your personal information.
4. Review app permissions carefully
Scrutinize app permissions to ensure they align with the app's intended functionality. Customize permissions in your device settings, and only give the app essential access. 
5. Keep apps and systems updated
Developers release updates to address potential vulnerabilities and enhance performance. Make sure you regularly update your device's operating system, your apps, and any associated software. 
FAQ: About anti-dating apps
Why don't dating apps work?

There are many reasons why dating apps may not work for everyone. Here are the most common ones:
1. They are designed to be fast and easy: This can lead to people making snap judgments based on superficial factors like appearance, and not taking the time to get to know someone properly.
They can be overwhelming: With so many potential matches to choose from, it can be difficult to know where to start. This can lead to people feeling discouraged and giving up.
2. People may be looking for different things: This can include hookups, casual dating, or serious relationships. This can make it difficult to find a match if you're not on the same page as the other person.
3. They can be misleading: People may not always be honest in their profiles, or they may present themselves in a way that is not entirely accurate. This can lead to disappointment when people meet in person.
4. They can be filled with scammers: Going beyond misleading profiles, scammers are out to swindle, often by using entirely fake profiles to connect with people and then try to trick them into sending money.
Have dating apps ruined dating?

Whether or not dating apps have ruined dating is a matter of opinion. There are pros and cons to using dating apps, and it's up to each individual to decide whether or not they are right for them.
On the one hand, dating apps can make it easier to meet new people, especially if you live in a small town or have a busy schedule. They also provide a pool of people whom you know are actually interested in dating. Many people in successful relationships met on a dating app. Among those who are in relationships in the U.S., online dating is the most likely way in which they met each other.
People who say dating apps "ruined dating" might be referring to the experience of meeting by chance and going on initial dates. Some might find connecting on an app to be less romantic. Dating apps can be overwhelming and superficial. It can be difficult to stand out from the crowd, and it can be easy to get discouraged when you don't get many matches. Additionally, dating apps can lead to ghosting, which can be hurtful and confusing.
What are the best and safest dating apps?

The best and safest dating apps are those that have a strong commitment to user safety and privacy. They should also have a large user base so that you have a good chance of finding matches. Here are a few of the top contenders:
— Match is a well-established dating app with a reputation for safety and security. It offers a variety of features to help you find matches and stay safe, such as background checks and in-app chat monitoring.
— eHarmony is another popular dating app that is known for its safety features. It uses a compatibility algorithm to match you with people who are likely to be a good fit for you.
— Hinge is a dating app that is designed to help people find meaningful relationships. It requires users to answer prompts and include photos in their profiles, which can help you get a better sense of who someone is before you match with them.
— Bumble is a dating app where women make the first move. This can help to reduce unwanted contact and create a more respectful environment.
Is there an alternative to dating apps?

Yes, there are alternative apps known as "anti-dating apps" that cater to various relationship needs beyond traditional romantic pursuits. These apps are designed to foster connections based on emotional support, friendship, and personal growth, making them a great alternative for those looking for different types of relationships.
How does Tinder work?

Tinder is a mobile dating app that allows users to swipe right on profiles they are interested in and swipe left on profiles that don't interest them. If two users swipe right on each other, they are matched and can begin chatting.
To use Tinder, users first create a profile with their name, age, gender, and a brief bio. They can also add photos and videos to their profile. Once their profile is complete, users can start swiping on other users.
Users can also choose to pay for premium features on Tinder, such as the ability to see who has liked their profile and the ability to rewind a swipe if they accidentally swiped left on someone they were interested in.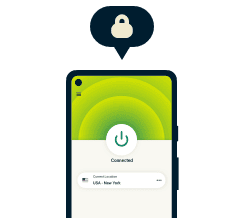 Protect your privacy with the best VPN
30-day money-back guarantee