First comes love, then comes… password sharing? It's a fact of relationships in the digital age: Most couples divulge private login details to each other, often for convenience, but they also say that doing so is a sign of trust and loyalty.
To explore the information people are putting at risk by sharing passwords with their partners and their attitudes about the practice, ExpressVPN surveyed 2,000 men and women in relationships across the U.S. Here's what we found. 
Jump to…
Reasons for sharing passwords
Timing for sharing passwords
Thoughts about sharing passwords
Location sharing between couples
Using exes' accounts
Protect your accounts after a breakup
Couples share passwords to save money and signal trust
Password sharing between couples is incredibly common, with 81% of Americans admitting that they've shared a password with their partner. 
The reasons for this vary, but the most common one is pragmatic—to save money. Other reasons involve improving the relationship, such as displaying transparency or trust. Perhaps most worrying, 12% have even shared passwords to prevent jealousy.
Among password types, ones for streaming services such as Netflix or Amazon Prime are the most commonly divulged (30%). Admittedly, sharing one's streaming account password poses a relatively low risk and is in fact expected, given that some accounts are meant for multiple users. But some of the next most-shared passwords were highly sensitive: About one in five respondents says they've shared their banking PINs, computer password, phone passcode, and email password. 
35% wait until marriage… to share passwords 
Every couple progresses their relationship at a different speed, and the same can be said for password sharing. While 35% of couples wait until marriage before swapping passwords, a good number of respondents do so much earlier, with 9% even sharing within the first month of dating. 
What does password sharing say about a relationship? It's clear that there's much more than convenience at play. The vast majority of respondents believe a significant other's willingness to share passwords is indicative of trust (87%), honesty (86%), commitment (86%), and even marriage material (83%). In fact, all these figures are higher than those found in a similar survey we conducted in 2021, suggesting that culturally, password sharing is becoming more expected if the relationship is to be taken seriously. 
Men feel more pressure to share
According to our survey, 26% of people feel pressured to share their passwords with their partners, with 39% fearing that not doing so will make them look like they have something to hide. In fact, 30% feel they need to share passwords to prove loyalty. However, 27% don't trust their significant other to not take advantage of their digital access. 
Interestingly, men are more likely to report feeling the pressure to share passwords with their significant others. 
| | | |
| --- | --- | --- |
| Which of these statements is true for you? | Men | Women |
| I fear if I don't share my password my significant other will think I have something to hide | 46% | 31% |
| I feel pressured to share my passwords with my significant other | 32% | 19% |
| I need to share my passwords to prove I am loyal to my significant other | 36% | 24% |
| I don't trust my significant other to not take advantage of my digital privacy | 31% | 22% |
Understandably, not everyone is eager to share their passwords. The main reasons for hesitancy are that people use the same password for multiple online accounts or want to keep their digital information private in case of a breakup. 
| | |
| --- | --- |
| What worries you about sharing passwords? | |
| I use the same password for other online accounts | 46% |
| I want to keep my digital information private in case of a breakup | 18% |
| I fear my significant other will be tempted to use my logins to check in on me | 12% |
| I don't trust my significant other to not take advantage of my digital privacy | 10% |
| I don't want my significant other to see what I am up to | 7% |
The fact is, the risks of sharing passwords with your partner goes beyond your relationship. Our research found that 11% of respondents have shared someone else's login without their consent and 22% have had their own login information shared without agreeing to it.
For couples, location sharing displays more than whereabouts
Location sharing is a phone function users can set up that allows you to track the location of another phone. It is commonly used by parents to check on their children, for instance.
Half of respondents (49%) admit to using location sharing to track their significant other. But what are they actually using it for? According to our research, 29% of couples are using location sharing to ensure their partner's physical safety, 14% for seeing where they are, and 11% for ensuring fidelity. 
While in most cases, the partner being tracked knows it is happening, 19% of respondents say they have turned on location-sharing without someone's knowledge. Most commonly, people turn on their current partner's location (47%), while 25% turn on the location of their ex-partner. Additionally, 10% have admitted to using location sharing on a potential love interest, showing that this technology is not only used within existing relationships but could also be used as a form of digital stalking, too. 
It can be hard to get over your ex's accounts
Breaking up is never easy. But in the world of modern data, it poses a whole new set of challenges—specifically, cutting the digital ties you shared with your partner, including device passwords and Netflix accounts. If you don't take the time to do so, you may regret it. 
And that regret might come with good reason, as 18% of Americans admit to using an ex's login information/password, even though they have broken up. Those who have used an ex's login have most commonly used it to gain access to Netflix, Facebook, TikTok, and Instagram. However, 16% have even used an ex's banking pin, and 17% have used an ex's credit card login.
| | |
| --- | --- |
| Which accounts have you accessed with an ex's login? | |
| Netflix | 44% |
| Facebook | 39% |
| TikTok | 30% |
| Instagram | 30% |
| Email | 29% |
| Snapchat | 25% |
| Mobile passcode | 24% |
| Computer passcode | 21% |
| Apple ID | 20% |
| Credit card login | 17% |
| Banking PIN | 16% |
| Instacart | 14% |
| Location-sharing | 13% |
Perhaps most alarmingly, 30% of Americans admit to using tech to digitally track an ex. Social media location tags are the most common way, closely followed by location-sharing services and keeping tabs on an ex's Netflix watch history.  
How to protect your accounts after a breakup
Based on our overall data, many seem to prefer to take the risk of sharing passwords for the relationship benefits. But this decision should be considered carefully, and action should be taken if the relationship ends.
"We all have a right to feel secure in our own digital space, and sharing passwords with those closest to us, like partners or friends, can be an act of trust and loyalty," said Lauren Hendry Parsons, privacy advocate at ExpressVPN. "However, when we share passwords it can put the security of our accounts at risk—not only just the single account with that password, but potentially any other accounts using similar passwords as well. That's why it's so important to make sure you're taking the necessary steps to protect your digital privacy should things not work out."
We asked respondents what actions they take to sever digital ties after the end of a relationship. Changing passwords was the most common act, followed by unfollowing the person on social media and even blocking them.
| | |
| --- | --- |
| How do you cut digital ties after a breakup? | |
| I change my passwords immediately | 26% |
| I unfollow my ex on social media | 21% |
| I block my ex on social media | 19% |
| I erase my ex's contact information from my phone | 17% |
| I log out of all my devices | 15% |
| I block my ex's phone number | 15% |
| I do not cut digital ties after a breakup | 7% |
5 things to do after a breakup
1. Unlink GPS tracking services 
Some phone service providers set up location-tracking services for joint phone accounts under its family plan. If you're sharing your account with an ex, close the account or transfer ownership after removing yourself. Additionally, if you've used location-tracking apps or hardware devices like Apple's AirTag, remember to unlink them. 
2. Change your passwords
Reset any passwords your partner might have known. It's always a good idea to use a password manager and to randomly generate strong passwords. While you're at it, enable two-factor authentication (2FA) wherever possible, which prevents anyone from accessing your account even if they know your password. 
3. Reset smart devices
If you have shared devices in your home, such as computers, security cameras, and Wi-Fi routers, it would be a good idea to reset them so your ex no longer has access. 
4. Unlink shared streaming accounts 
While there isn't usually much harm in your ex knowing the songs, movies, or podcasts you watch or listen to, it's still a good idea to protect your privacy as much as you can. 
5. Wipe your search history and remove saved passwords on browsers
If your ex gets to keep formerly shared devices after the breakup, clear your search history and remove downloaded files and documents as relevant. More important, clear personal passwords and other information like credit card details that have been saved in your browser as well.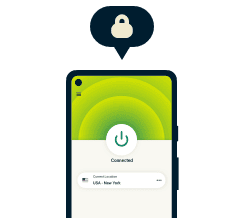 Take back control of your privacy
30-day money-back guarantee