Smart rings have quickly become a must-have accessory for tech enthusiasts thanks to companies like Oura and Circular introducing sleek, sophisticated designs. These tiny wearable devices pack a lot of functionality—allowing you to track your fitness, monitor your sleep, control your smart home devices, and even make payments with just a tap of your finger. 
But with all the convenience and features that smart rings offer, they are also collecting a lot of your data—and that should lead to questions about privacy. 
So should you get one? If you love gadgets and want to try every new thing, then by all means—as long as you take reasonable privacy precautions. We look at the best smart rings on the market right now and explore the privacy risks to consider.
Jump to…
What are smart rings?
5 best smart rings of 2023
Security and privacy challenges facing smart rings
How to protect your privacy when wearing smart rings
What are smart rings? 
If you know what a smartwatch (like Apple Watch) does, then a smart ring does most of the same but in an even smaller package.
Smart rings are equipped with sensors that can measure heart rate, blood oxygen levels, and even stress. Similar to other wearable devices like fitness trackers and smart jewelry, smart rings need to be paired with an app so its users can track their progress, set goals, and even share their health stats with friends. 
Smart rings can also be used to control other devices. For example, you can use gestures or voice commands to control your smart home devices through your smart ring, such as turning off the lights or adjusting the thermostat. Some smart rings also include haptic feedback, which can alert you to incoming calls or messages, so you never miss an important notification.
With the use of sensors and machine learning, these nifty devices are getting more sophisticated and accurate in tracking biometric data. However, as the ring's processor (i.e., its core computer) gets smarter, users should stay wary of privacy and security risks. 
5 best smart rings of 2023
After weighing the potential privacy risks, if you've determined that a smart ring aligns with your needs, some top options (in no particular order) on the market in 2023 are: 
1. Oura Ring (Gen 3)
Released at the end of 2021, the third version of the Oura Ring helps keep tabs on your health and wellness—tracking your sleep, activity, and overall well-being. It also uses advanced algorithms to give its users personalized insights and recommendations to help them optimize their health. It's got a sleek look and comes in a range of colors—including silver, black, and rose gold—and two different styles. 
Compatible with:

Android and iOS

Features:

Tracks

steps, sleep, heart rate, body temperature, SpO2, and respiration; waterproof

Battery life:

4-7 days 

Price:

299-549 USD (plus an additional 5.99 USD monthly app subscription)
2. Movano Evie
Due for release sometime later in 2023, the Monavo Evie is exclusively aimed at women. It boasts more of a jewelry-like design compared with the Oura and features a sleek, curved, touch-sensitive surface that allows you to control your mobile devices and receive notifications with just one swipe. The ring also tracks fitness data, such as steps taken, calories burned, and distance traveled. It will be released in three colors: gold, silver, and rose gold. 
Compatible with:

TBC

Features:

Monitors sleep and tracks

heart rate, SpO2, heart rate variability (HRV), respiration rate, temperature, and blood oxygen 

Battery life:

TBC 

Price:

300 USD
3. McLear RingPay
As one of the only smart rings currently available on the market that offers contactless payments with the tap of a finger, the RingPay by McLear creates a secure isolated bank account that sits between any of your credit cards. Using a closed-fist gesture, the ring allows you to make contactless payments in seconds, while its companion app helps you keep track of your purchase history and spending habits. It comes in black or white and is currently only available in the UK. 
Compatible with:

Android and iOS

Features:

Contactless payments 

Battery life:

No charging required

Price:

89.99 GBP
4. Circular Smart Ring 
Due for release in May 2023, the Circular Smart Ring is a hypoallergenic plastic ring with a touch-sensitive surface that has both an accelerometer and heart rate monitor for round-the-clock health tracking. It also promises to monitor energy levels and even keep tabs on your immune system. One of its primary features is its built-in smart assistant called Kira, which will try to help you tackle bad habits. 
Compatible with:

Android and iOS

Features:

Tracks heart rate, skin temperature, blood oxygen, sleep, and activities; changeable outer shells; 10-day built-in data storage; waterproof

Battery life:

4 days 

Price:

300 USD
5. Happy Ring
The brainchild of Tinder co-founder Sean Rad, the Happy Ring has been designed to help users improve their emotional well-being and better manage stress. Using sensor technology to track biometric data, the smart ring monitors perspiration on the skin—something that can be linked to stress responses and the body's sympathetic nervous system. 
The ring's accompanying app provides real-time feedback and analysis, offering personalized breathing exercises and guided meditations to help users calm down and improve their mood. While no set date has been announced for its release, the Happy Ring is expected to drop later this year. Interested parties can reserve a spot on its waiting list for a 5 USD fee. 
Compatible with:

iOS only

Features:

Tracks heart rate, skin temperature, sleep, and stress levels; waterproof; bedtime recommendations and breathing exercises; personalized coaching 

Battery life:

2 days  

Price:

Free with an annual membership that ranges from 20-30 USD per month
Security and privacy challenges facing smart rings
While the idea of having all of your personal information at your fingertips (literally) may seem appealing, it could come with a few risks. 
Data breaches
From your location to your heart rate and bank account details, smart rings collect a lot of personal data—and all this data is stored on servers owned by the company that made the ring. This means that if the organization's servers were to get hacked, all that personal information could fall into the hands of cybercriminals. While companies may have strong security measures in place to protect user data, there is always some degree of risk. 
Shared user data
Another risk to privacy with tech wearable rings is the potential for companies to share or sell user data. This could lead to targeted advertising—or worse, like discrimination by medical insurers based on health data.
Lack of authentication
Most smart rings have no way of authenticating or verifying that the person accessing or using them is who they claim they are. This makes them susceptible to DoS attacks and battery drain hacks, where an attacker may try to disrupt the normal functioning of the ring by overloading it with excessive requests. 
Limited encryption 
Some wearable tech devices are known to send and receive data to or from an app in plain text, which means it's unencrypted and therefore unsecured. It's possible that certain smart rings do this, too. This makes the smart ring data vulnerable to interception and theft.
Read more: The importance of encryption.
Physical tracking 
Because they're worn on your body, tech wearable rings can also pose a risk to personal privacy in the physical world. For example, if a ring is equipped with a GPS, it can be tracked by utilizing the data transmitted by the GPS receiver. This data, which includes the ring's location and movement, can be captured by a third-party device and used to create a record of the user's location over time—subsequently, opening the door to stalking.
Surveillance 
If the device maker shares data with governments or other organizations, smart rings could also be used by them to track a person's movements and monitor their activities.
Read more: How countries surveil their own citizens.
How to protect your privacy when wearing smart rings
There are a few steps you can take to protect your privacy when using tech wearable rings:
Research

the company behind the tech wearable before buying it. Look for retailers that have a strong commitment to privacy and security, such as those that have undergone independent third-party audits or have clear and transparent privacy policies.

Check the security features

of the smart ring before purchasing it. Look for features such as encryption and secure firmware updates.



Be selective

about the type of information you share with your smart ring. Consider disabling features that collect or transmit unnecessary data, such as location tracking.

Use strong and unique passwords

for your smart ring.

Keep your smart ring updated

with the latest security patches and software updates. This will help to protect you against known vulnerabilities.

Be cautious

when downloading or installing apps on your smart ring. Only download apps from trusted sources and make sure that you read the app's privacy policy before installing.

Use a VPN

when using the smart ring's app

on a public Wi-Fi network

. This will help you protect your data from being intercepted by hackers.

Use two-factor authentication

when possible to

add an extra layer of security

to your smart ring.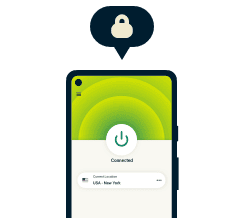 Privacy should be a choice. Choose ExpressVPN.
30-day money-back guarantee