RightsCon 2023, one of the most prominent conferences focused on human rights in the digital age, is just around the corner. As an advocate for online privacy and security, ExpressVPN is proud to be participating in this year's event that runs June 5-8. 
We invite you to join us in person at RightsCon 2023 as we delve into the important topic of helping activists stay digitally connected and protected in the face of adversity.
What is RightsCon?
RightsCon is an annual conference and global summit that focuses on how advances in technology impact human rights. The summit has been hosted by Access Now since 2011, with the goal of creating a space where stakeholders from all backgrounds, including tech companies, government representatives, and human rights defenders, can come together to build a rights-respecting digital future.
Some of the key areas of focus at RightsCon include online privacy, surveillance, individual security, cybersecurity, encryption, internet shutdowns, and connectivity. The conference program features keynote speeches, panel discussions, workshops, and interactive sessions, allowing participants to learn from experts, share best practices, and develop innovative solutions to pressing human rights issues in the digital age. 
The diverse range of perspectives and expertise at RightsCon also contribute to shaping policies, practices, and norms in the field of digital rights and technology.
How is ExpressVPN involved in RightsCon 2023?
This year, Lauren Hendry Parsons, Privacy Advocate at ExpressVPN, will be attending RightsCon as a facilitator. She will be one of five speakers on a panel, discussing the important topic of helping activists stay digitally connected and protected during times of conflict and crisis, then workshopping solutions with all session participants. 
During the session, Hendry Parsons will be joined by representatives from organizations working on the front line to improve digital security and protections for human rights defenders and organizers around the world. 
These include:
What will the session be about?
In today's world, the free and open internet plays a crucial role in empowering activists, NGOs, and the media to connect, organize, and overcome oppression. The session, Helping activists stay digitally connected and protected during times of difficulty, will tackle the growing trend of governments instituting censorship and internet restrictions during wars and turmoil.
The panelists will delve into practical strategies and approaches to ensure that individuals on the ground, facing crises, can maintain access to the free and open internet when they need it the most. This session is designed to be interactive and collaborative, fostering active participation and engagement among attendees.
ExpressVPN's RightsCon interactive session on Helping activists stay digitally connected and protected during times of difficulty will take place on June 8, at 3:15 p.m. in Costa Rica (GMT-6). Note that the session is in-person only, not available online.
What we hope to achieve at RightsCon
We want to find innovative solutions that address cyber safety for vulnerable individuals and communities. But it's not something that can be solved by any one group. The session will facilitate collaborative problem-solving by tech creators, NGOs, activists, reporters, and community organizers. The aim is to bring these groups together to discuss and devise collective and multidimensional solutions.
The session is also designed to foster a dialogue between tool developers, activists, and NGOs, to focus on practical ways to enable activists to stay connected to the free and open internet when they need it most, and give them the platform to do so. By addressing these challenges and seeking input from participants, we aim to ultimately connect developers with activists, to facilitate an ongoing collaboration, and find technical solutions to support activists in real-time.
Ultimately, through this inclusive and participatory process, we intend to empower activists and ensure that they have the necessary resources and support to navigate digital challenges. By harnessing the collective expertise and perspectives of diverse stakeholders, we can develop innovative strategies and overcome the barriers activists face in safeguarding their digital privacy and security. Together, we can forge a path toward a safer and more inclusive digital landscape. 
How can I join the session?
You can join ExpressVPN's session on Helping activists stay digitally connected and protected during times of difficulty on June 8, 3:15 p.m. in Costa Rica (GMT-6) by registering for RightsCon and purchasing your ticket here. All tickets to RightsCon grant unlimited access to more than 400 sessions.
FAQ: About RightsCon 2023
When does RightsCon take place?

RightsCon 2023 takes place June 5-8, 2023. This year marks the 12th edition of the prominent summit on human rights in the digital age.
What country is hosting RightsCon 2023?

The 2023 RightsCon will be held in Costa Rica. The conference will be conducted in a hybrid format, both in person and online.
How much are tickets to RightsCon?

The regular-price ticket period ended on May 19; late tickets are currently available. They range from 150 USD to 550 USD for online attendance and 550 USD to 1,200 USD for in-person attendance.
However, RightsCon's ethos is that the cost of a ticket should never be a barrier to participation, so it offers free or discounted tickets as well. Each RightsCon in-person or online ticket is an all-access pass to more than 400 sessions. Purchase tickets on RightsCon's site.
Who is speaking at RightsCon this year?

RightsCon serves as a platform for diverse people and organizations committed to the right to internet access. It addresses a wide range of topics that explore the impact of technology on society and human rights. In addition to Lauren Hendry Parsons, Privacy Advocate at ExpressVPN, and the facilitators mentioned in the article above, other prominent RightsCon 2023's speakers include:
– Nathaniel Fick, Ambassador at Large for Cyberspace and Digital Policy, Government of the United States
– Volker Türk, United Nations High Commissioner for Human Rights
– Timnit Gebru, Founder and Executive Director, Distributed Artificial Intelligence Research Institute (DAIR)
– Meredith Whittaker, President of Signal
– Amandeep Singh Gil, United Nations Secretary-General's Envoy on Technology
– Will Cathcart, Head of WhatsApp, Meta
– Doreen Bogdan-Martin, Secretary-General, International Telecommunication Union
Who hosts RightsCon?

RightsCon is hosted by Access Now, a non-profit organization that focuses on defending and extending the digital rights of users around the world.
Is RightsCon online?

The RightsCon summit has traditionally been held in person at various locations around the world. However, in response to the Covid-19 pandemic and the need for social distancing, RightsCon transitioned to an online format from 2020 to 2022. RightsCon 2023 will be the summit's first hybrid event, where participants can attend virtually and in person at the conference in Costa Rica.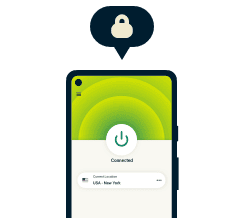 Privacy should be a choice. Choose ExpressVPN.
30-day money-back guarantee