Netflix has come a long way since its early days of mailing out DVDs to customers. From streaming other studios' movies and TV shows to producing its own content, the company is a clear frontrunner in the entertainment industry. 
However, unbeknownst to many, in 2021, the platform quietly made its next big move into the world of mobile video games—and the ones on offer are surprisingly terrific. 
So, if you're tired of scrolling through endless titles or want to take a break from binge-watching shows and movies, then you've come to the right place. 
Read on to find out how to access Netflix's secret(ish) stash of free mobile games for subscribers.
What are Netflix games?
Netflix games are a collection of exclusive mobile games that are available to Netflix subscribers at no extra cost. The library currently consists of over 50 games that can be played on iOS and Android devices. They can be downloaded straight from the Netflix app or from your mobile device's app store. 
The games cover a wide range of genres, including hidden object games like Krispee Street, mini-golf games like Wonderputt Forever, and fantasy rogue card games like Arcanium. 
While some games like Stranger Things 3: The Game and Narcos: Cartel Wars Unlimited are based on hit Netflix original shows, most of the games have no connection to any particular Netflix content. 
What you need to play Netflix games 
In order to play Netflix games, you will need:
1. An active Netflix subscription
To play Netflix games, you need an active Netflix membership of any tier. The games are available for free to all subscribers, with no ads, in-app purchases, or additional costs. All games are available in English, and many also support other languages.
2. Updated software on your device
To play Netflix games, your device must be running Android 8.0 or later, or iOS/iPadOS 15 or later. You'll also need to have enough storage space to install the games on your smartphone or tablet.
3. An non-Kids profile on Netflix
All profiles on your Netflix account can play the games across multiple devices, except for profiles with the Netflix Kids experiences (maximum rating of PG). Profiles set up with maturity rating settings will only show games that meet or fall below the selected maturity rating level. For example, games that have a maturity level of 16+ won't be shown to profiles set to a maturity rating of 13+.
Additionally, if you have a PIN set for your profile, you will need to use the same PIN to launch any Netflix games that you downloaded from your device's app store. 
4. A decent internet connection
You'll need to be connected to the internet to access and download Netflix games. Additionally, some Netflix games may require you to be connected to the internet in order for them to work, while others can be played offline. The connectivity requirements are displayed on each game page, so you'll know what to expect before downloading. 
Why did Netflix start making games?
Considering that the video game industry is one of the most profitable among the entertainment categories, with the mobile gaming market expected to grow 9.16% (or 12.8 billion USD) from 2022 to 2023, it comes as little surprise that Netflix wants a piece of the gaming pie.
However, the move toward gaming wasn't just a random choice for Netflix. Once the king of original programming, Netflix has been facing tough competition from its streaming rivals who have cheaper subscription prices and popular original content. Netflix also lost hundreds of thousands of subscribers at one point in 2022, after the company announced that it would crack down on account sharing and introduce ads to a lower-priced tier—although it more than regained that loss later in the year.
The move into gaming was a strategy to help Netflix stay relevant, diversify, and try to retain its fickle customer base by offering them more value. The only problem? No one is really playing Netflix games. 
According to a recent report from Apptopia, less than 1% of people who subscribe to the streaming service actually make use of its free games. To date, Netflix's games have been downloaded over 23 million times and have an average daily audience of 1.7 million. While that may sound good on paper, it's a small fraction of Netflix's 221.6 million subscriber base. 
To be fair, the majority of Netflix subscribers probably don't actually know the games exist, and that's likely because the process you've got to go through to play Netflix games is not very straightforward. 
But don't let that stop you. 
How to download and play Netflix games
Each Netflix game has its own separate mobile app that can be downloaded straight to Android, iPhone, iPad, and iPod Touch devices. You can download them for free from the mobile version of the Netflix app, the Apple App Store, or the Google Play Store. 
Download Netflix games on Android 
Netflix has a dedicated Games tab on its Android app that makes it easy for subscribers to find and then select the games they want to play. To begin:
1. Launch the Netflix app on your mobile Android device.
2. Tap Games from the bottom menu.

3. Click on the game you want to download.
4. Tap Get game. This will redirect you to the Google Play Store.
5. Once there, tap Install.
Download Netflix games on iOS
For some reason, unlike on the Android version of the app, Netflix games on iOS don't sit under a dedicated tab. To access Netflix games on the mobile version of the app on your iPhone or iPad:
1. Launch the Netflix app on your iOS device.
2. Type "games" into the search bar or keep scrolling down the homepage until you find the Games category.
3. Keep swiping left until you find the game you want to download.
4. Tap on the game.
5. Tap Get game. This will redirect you to the App Store.
6. Tap Get.
Download Netflix games from your device's app store
You can download Netflix games without having to go through the Netflix app by visiting the Google Play Store or Apple App Store on your mobile device. You can either type "Netflix games" into your mobile app's search bar, or look for games developed by Netflix, Inc.
The best Netflix games in 2023
Whether you're a fan of adventure or mystery—or you just want to kill time while waiting for your show to buffer—there's likely a Netflix game that's right up your alley. Here's a roundup of 10 of the most popular games Netflix has to offer in 2023.
Stranger Things 3: The Game
Developed by BonusXP and published by Netflix, Stranger Things 3: The Game follows the events of the third season of the hit show, allowing players to control their favorite characters as they solve puzzles and fight enemies in the town of Hawkins. The game features a top-down perspective, local co-op play, and a variety of collectibles to find. 
Narcos: Cartel Wars Unlimited
Based on the popular Netflix series, Narcos: Cartel Wars Unlimited puts players in the shoes of a cartel boss and challenges them to build and manage their own drug empire. Gamers must recruit and train their own cartel members, establish drug labs and smuggling routes, and engage in turf wars with rival cartels. 
The game features real-life locations and characters from the show, as well as voiceovers from its stars—and offers both single-player and multiplayer modes.
TMNT: Shredder's Revenge
Inspired by classic Teenage Mutant Ninja Turtles arcade games of the '90s, TMNT: Shredder's Revenge features everyone's favorite four turtles battling against their nemesis, Shredder, and other enemies like Foot Clan. The Netflix game features pixel art graphics and side-scrolling gameplay, with each turtle having unique abilities and moves. 
TMNT: Shredder's Revenge also includes both single-player and local co-op modes and features locations and characters from the TMNT universe.
Twelve Minutes
James McAvoy, Daisy Ridley, and Willem Dafoe lend their voices to this award-winning game that takes place in a small apartment. It follows a man who is caught in a time loop, reliving the same twelve minutes over and over again. Players must use their knowledge from previous loops to solve puzzles and unravel a mystery involving the man's wife and a police officer.
Too Hot to Handle: Love Is a Game
The game version of the hit dating show, Too Hot to Handle: Love Is a Game follows a similar premise—with players taking on the role of contestants and navigating various challenges and obstacles to form connections while avoiding physical intimacy. The show's host, comedian Desiree Burch, provides commentary and guidance as players try to win the grand prize.
Hello Kitty Happiness Parade
Hello Kitty Happiness Parade is a cute and colorful game that offers simple, engaging gameplay and a range of customization options for fans of the beloved Sanrio character. Players can customize their characters with different outfits and accessories, and can also collect and trade items with other players. 
The game features a range of mini-games and challenges, including memory games, puzzles, and rhythm games, that offer rewards and bonuses to players who complete them successfully.
Nailed It! Baking Bash
Based on the popular Netflix original, players take on the role of amateur bakers competing in various challenges to create the perfect dessert. Players can customize their characters with different outfits and accessories, and can also unlock new recipes and ingredients as they bake their way through the game. 
The game also includes a multiplayer mode that allows gamers to compete against each other online, as well as a social feature that lets them share their achievements and creations with their friends on social media.
SpongeBob: Get Cooking
In this game, players take on the role of their favorite yellow sea critter as he prepares various dishes in the Krusty Krab kitchen. Gamers will need to chop, stir, and grill their way through a range of cooking challenges, unlocking new recipes and ingredients as they progress. 
SpongeBob: Get Cooking also features a range of mini-games and challenges that test players' cooking skills and knowledge of SpongeBob and Bikini Bottom. 
Into the Breach
Into the Breach is set in a future where humanity is on the brink of extinction due to an invasion of giant monsters called the Vek. Players take on the role of pilots who control powerful mechs and must battle the Vek to protect what's left of civilization. 
The game features a range of missions and objectives, each with its own unique challenges and obstacles. Its deep tactical gameplay and high replayability make it a great option for fans of turn-based strategy games and those looking for a challenging and rewarding gaming experience.
Arcanium: Rise of Akhan
Arcanium: Rise of Akhan is an action role-playing game developed by Supercombo. In it, players take on the role of a young alchemist named Valin who sets out on a journey to discover the truth about his past and the mysterious magical substance called Arcanium. 
The game's combat system is fast-paced and highly tactical, requiring players to carefully choose their attacks and maneuvers to defeat powerful enemies. 
What's been your favorite game on Netflix so far? Let us know in the comments below.
Can't access Netflix games?
While some movie and TV show content is reserved for certain jurisdictions, all of Netflix's games are currently available to subscribers across the globe. However, accessing Netflix services can be difficult on restrictive networks, such as those found in schools, workplaces, or dorms. 
By masking your IP address and encrypting your internet traffic, a VPN can help you access Netflix games and other platforms with ease—no matter where you are.
FAQ: Netflix games
Do Netflix games cost anything?
If you are a Netflix subscriber, then Netflix games are available on mobile devices at no additional cost. Also, unlike other mobile games, Netflix games have no in-app purchases or ads.
Do Netflix games have ads?
No, Netflix games don't have ads. Netflix has also confirmed that its games will continue to be ad-free even for subscribers on their Basic with ads plan.
Are Netflix games worth a subscription?
Netflix games come as a bonus for Netflix subscribers, at no additional cost. For some people, this helps to justify the cost of the subscription. However, Netflix subscription prices have increased recently, so it depends on how much you enjoy playing them.
Also, while Netflix games are viewed as great value when compared with the price of other mobile games, it's unlikely that you'll be interested in playing every game on offer. Therefore, before committing to a Netflix subscription solely for the games, it's important to review the complete list of titles and assess which games you're genuinely interested in playing.
Are Netflix games child-friendly?
While some of the featured games are suitable for children, Netflix games—no matter what their maturity level—are not available on profiles with the Netflix Kids experience. According to the streaming giant, all Netflix games have a maturity rating, so if you've set up a PIN to prevent kids from having access to adult profiles, that same PIN will be required in order to log in to Netflix and play the game on a device.
Do you need the internet to play Netflix games?
Some Netflix games require you to be connected to the internet to work, but you can play others without being online. Just keep in mind that you need to be connected to the internet to download the games in the first place.
What happens to my Netflix games if I cancel my Netflix subscription?
If you cancel your Netflix subscription, you will lose access to your Netflix games. However, any gameplay history and saves will be kept on record for up to 10 months. Should you decide to renew your subscription within that time frame, you can pick up where you left off as long as you haven't intentionally erased the game or its data from your device.
What devices can I use to play Netflix games?
You will need an Android smartphone or tablet (updated to at least the Android 8.0 software) or an Apple mobile device (running iOS 15 or later). You won't be able to play Netflix games on a smart TV or, ironically, a gaming console that has the Netflix app.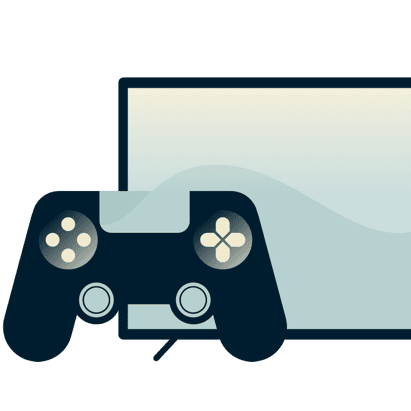 Game securely, with no ISP throttling
Servers in 94 countries