We've compiled our collection of infographics, covering topics like Bitcoin, encryption, and politics in graphical formats. Click on the images to see the full infographics!
When the iPhone 4 hit the shops, it cost 1 Bitcoin. But Bitcoin's value has increased, and you can get a lot more iPhones for 1 Bitcoin now.
Smartphone encryption helps everyone, including criminals, and that's okay. Skeptical? This infographic will show you why the police should stop worrying and learn to love encryption.
The best things in life are free – and that should apply to Wi-Fi too. But did you know using free Wi-Fi exposes you to a range of threats?
Bats vs. Supes: Explosions, blood, sweat, and tears. But ExpressVPN are only interested in one thing: which one does privacy better?
ExpressVPN joins Stay Safe Online to spread awareness about National Cyber Security Awareness Month. Check out our safety tips and be @CyberAware!
A look at where Trump, Clinton, and the other 2016 presidential nominees stand on the NSA, mass surveillance, and your right to privacy. Who do you agree with?
Protection, Freedom, Privacy. How do you get the most from your VPN? Try the tips on this infographic to boost your internet privacy.
Did Craig Wright invent Bitcoin? Not according to the terrible web of lies and deceit he provided as evidence.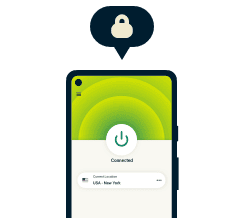 Privacy should be a choice. Choose ExpressVPN.
30-day money-back guarantee