Unless you've added "digital detox" to your list of New Year's resolutions, you've likely seen a deluge of illustrated portraits of your friends popping up on your social media timelines. At times the individual might appear as a fairy, princess, anime character, or astronaut. But what's really notable is how much these images look like your friends—but better.
These AI-generated images are the product of the digital editing app Lensa and its popular "Magical Avatars" feature that went viral towards the end of 2022. 
According to recent analytics from Sensor Tower, over 13.5 million people across the globe downloaded the app during the first 12 days of December 2022—with users spending around 30 million USD in the app during that time.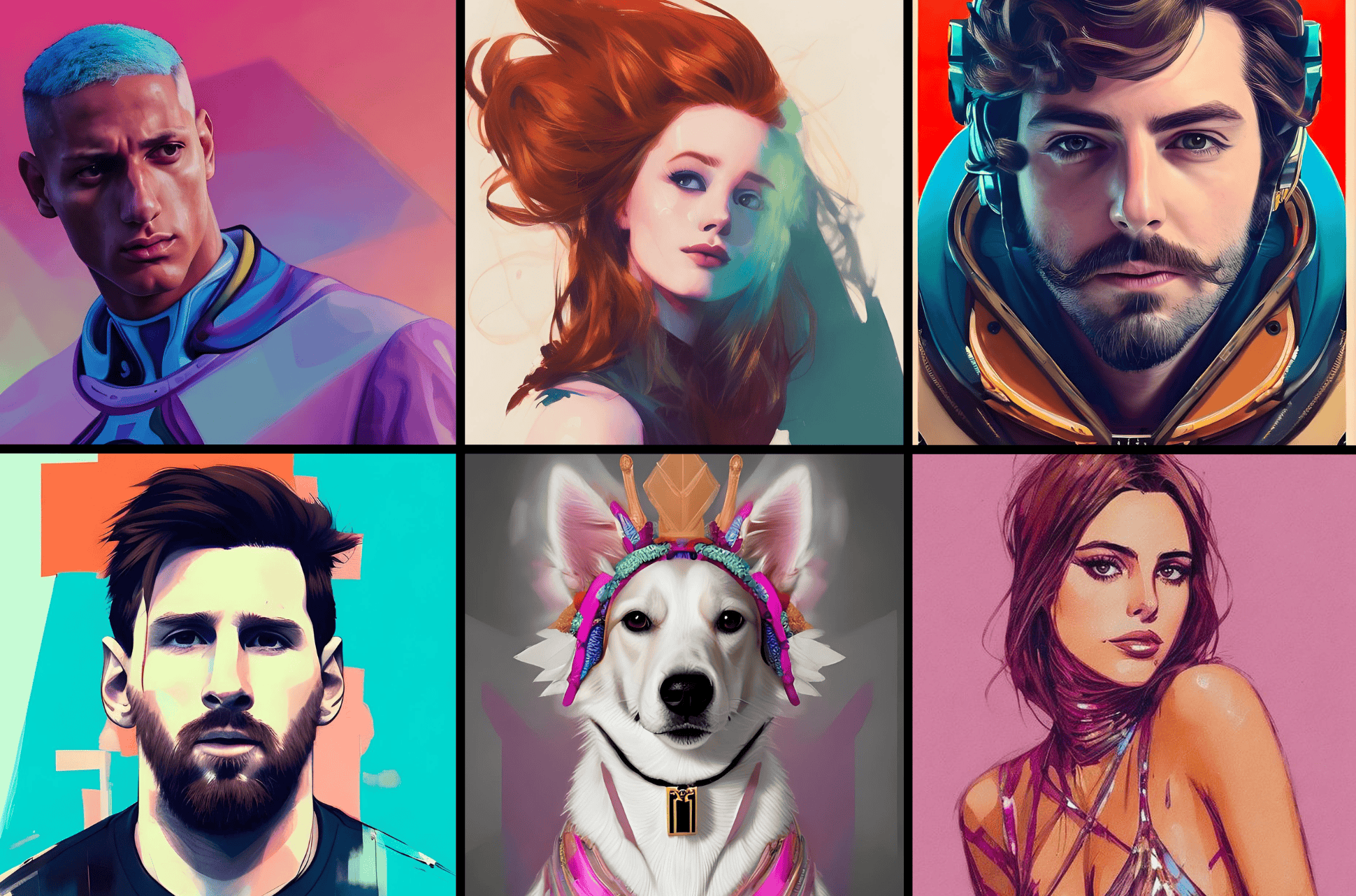 However, with Lensa's user base continuing to surge, the app is proving to be as controversial as it is popular. The brainchild of U.S.-based tech company Prisma Labs, Lensa has come under scrutiny for its potential impact on user privacy—there are growing concerns about its data collection practices (and how that data is used). 
In this guide, we detail everything you need to know about the Lensa app and offer tips on how to keep your personal information safe.  
[Get more tips on staying safe online. Subscribe to the ExpressVPN Blog Newsletter]
Jump to…
What is the Lensa app?
How much does the Lensa app cost?
Privacy problems beyond your uploaded pics
Questionable images & copied art
8 ways to protect your privacy while using Lensa
Should I delete the Lensa app?
Steps to permanently delete your Lensa account
What is the Lensa app?
In short, Lensa is a mobile photo-editing app that uses AI technology to transform its users' selfies into customized works of art for a small fee. The app uses Stable Diffusion, an open-source AI deep-learning model, which draws from a database of 2.3 billion captioned images of art scraped from the internet.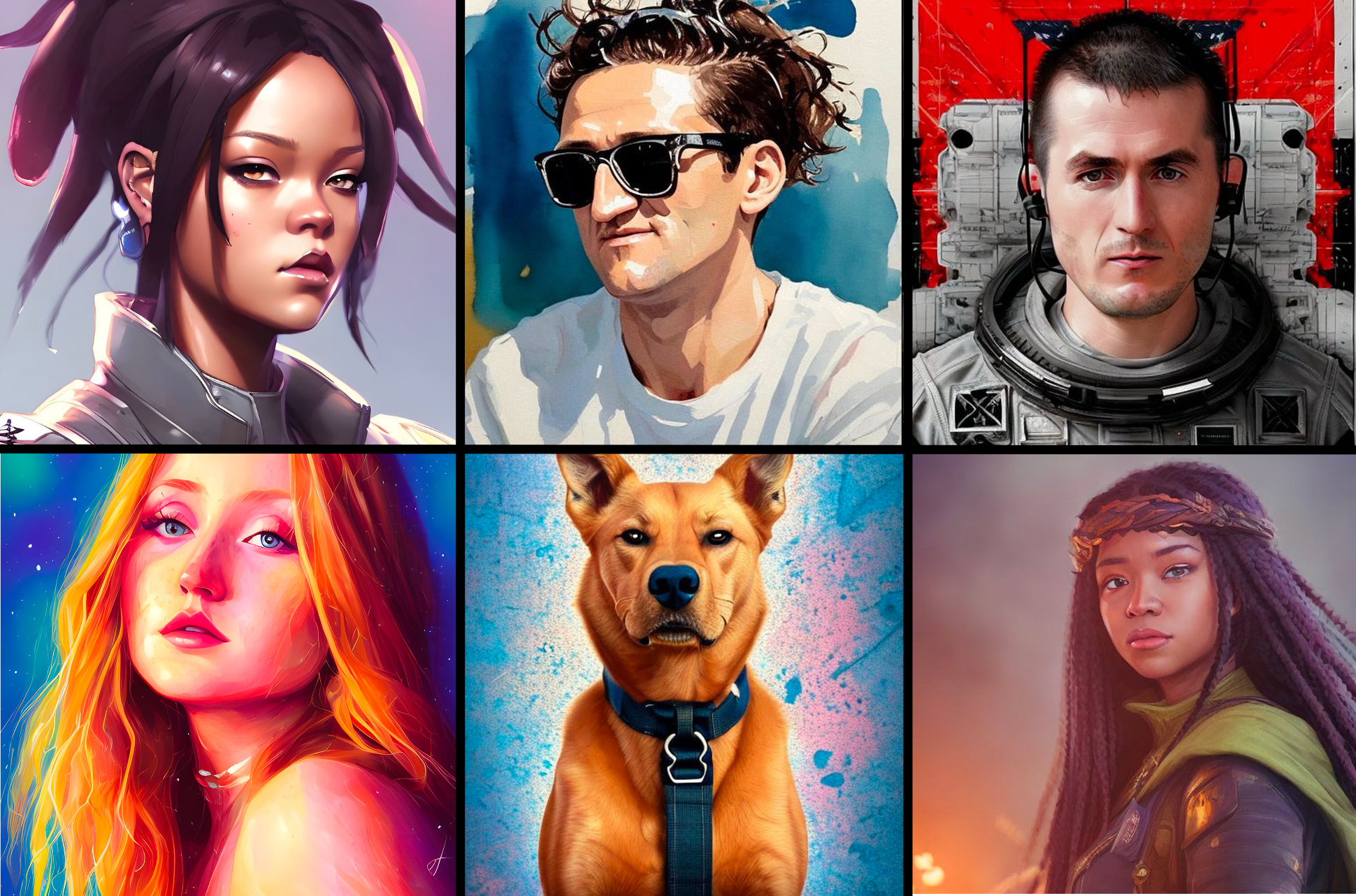 Stable Diffusion then uses these images, along with the 10-20 selfies users upload into the app, to generate new works. Lensa also offers a wide range of other AI-powered features to help its users get dreamy selfies. 
These include: 
Automatic enhancement: Photos are analyzed and adjustments are made to the brightness, contrast, and color balance to improve the overall look of the image.

Object removal: The Lensa app can detect and remove unwanted objects from an image, such as blemishes or distracting elements.

Portrait mode:

Using facial detection technology, a bokeh effect is applied to subjects in a photo to create a professional-looking portrait.



Smart filters:

The app suggests filters that it thinks are most suitable for a photo.
How much does the Lensa app cost?
The Lensa app is initially free to download and use. Users get a seven-day free trial when they sign up to Lensa and then have the option of paying a once-off fee for a specific number of unique avatars. 
The Lensa app's prices range from 3.99 USD for 50 AI-produced pictures (five variations of 10 different styles) if you're a subscriber, or 7.99 USD if not. If you want more avatars you will need to pay 11.99 USD for 100 images (10 variations of 10 styles) or 15.99 USD for 200 avatars (20 variations of 10 styles)—which will be discounted by 50% if you subscribe.
Lensa only offers the option of subscribing for one year or more. It costs 35.99 USD for an annual subscription to the Lensa app and unlimited avatars.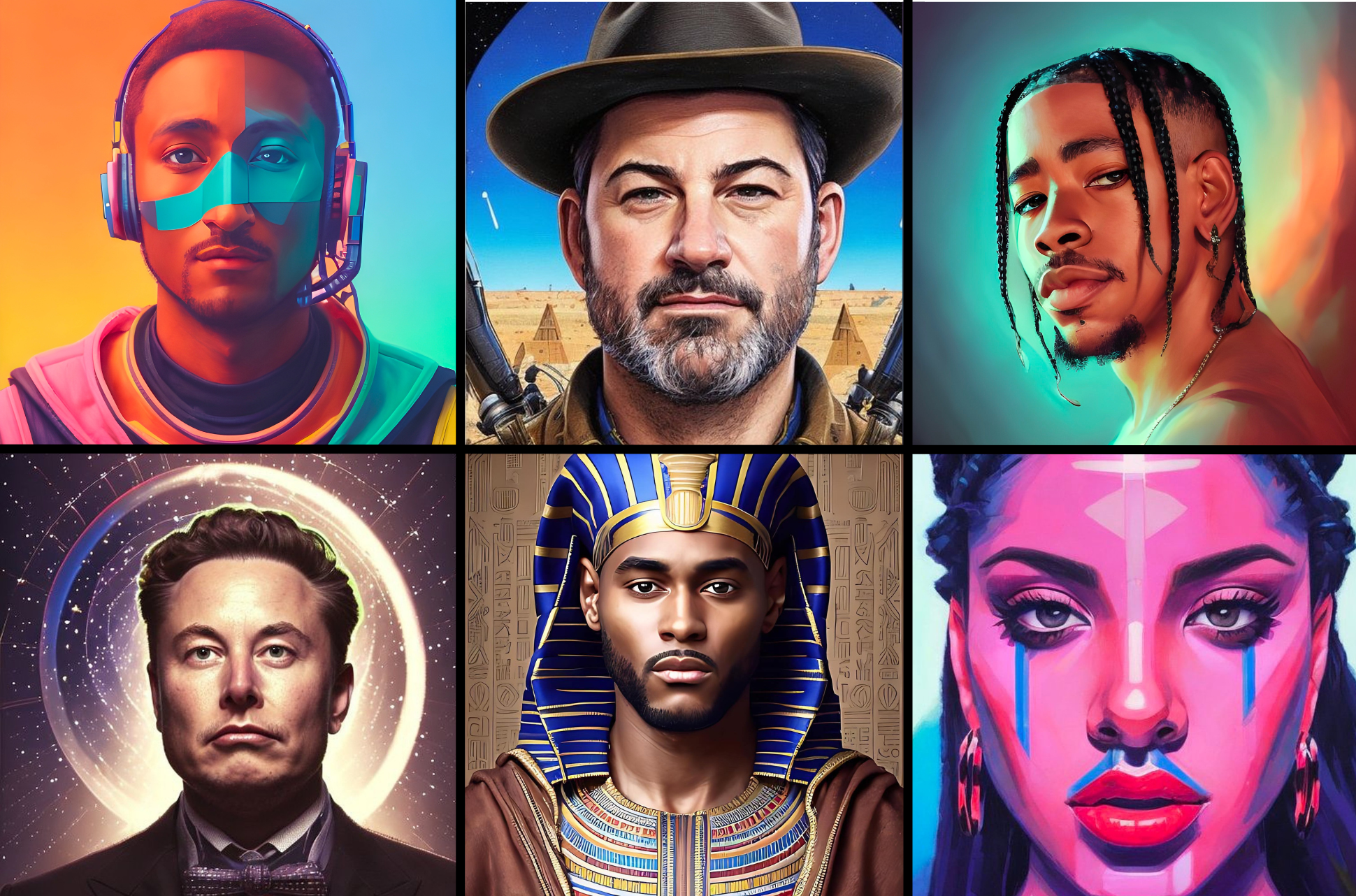 Privacy problems beyond your uploaded pics 
Despite Prisma Labs confirming that "a user's photos and the associated model are erased permanently" from their U.S.-based servers as soon as the avatars are generated, concerns loom around the potential risks to user privacy and security. 
Some of these risks include:
Facial recognition 
The Lensa app uses facial recognition to generate its portraits, which some consider problematic due to the potential privacy, security, and identity implications of having your image stored, analyzed, and possibly used for surveillance or by law enforcement. Facial recognition technology to generate AI images also raises a number of other issues, including accuracy, bias, misuse, and ethical concerns.
Data collection 
While biometrics may be a primary worry when it comes to using Lensa, it's important to also understand how much additional data the app automatically collects from your smartphone. For example, the app requests access to a user's camera, microphone, and location, as well as access to their contacts and social media accounts. 
Because Prisma Labs doesn't disclose exactly what they do with user data, the company could be using third-party analytics to track trends, share user data with advertisers, log file information, and register user information to gather data. 
Avatar ownership
While user photos are deleted in Lensa automatically, the app's privacy policy states that all avatars generated by Lensa can be used, shared, and repurposed by the company in any way it wants. This means that by using Lensa, you give the app's developers the right to reshare and distribute the realistic artwork it creates using your likeness—without them having to pay you any royalties, or get your permission first. 
Data breaches 
There is always the risk of data breaches and unauthorized access to personal information when using mobile apps. While Lensa's developer states that the app uses industry-standard security measures to protect user data, even they admit that they can't promise "100% security" from cyberattacks and hacking. If the data from the Lensa app were to fall into the wrong hands, it could be used for fraudulent activities, identity theft, or other malicious purposes.
Inappropriate content 
Apart from data and privacy concerns, Lensa has been embroiled in controversy around its creation of biased and sexually charged images, as well as allegedly using stolen art in its filters and stickers. More on this below. 
Questionable images & copied art
People of color have reported instances of AI bias in Lensa-generated selfies, claiming that the app gave them stereotypical or overly exaggerated features based on their race and cultural heritage.   
Additionally, despite the fact that Lensa's terms of service stipulate that users only submit appropriate content, and that no nude images or pictures of kids be uploaded, many users—primarily women—have reported that the app has generated naked or overly sexualized images of them. 
For example, even when some female users have uploaded modest pictures of themselves into the app, it not only generates nude avatars but it also gives them cartoonishly-large breasts. Actress Megan Fox recently called out the app on Instagram for sexualizing her avatars, as did activist Brandee Barker on Twitter.
Disturbingly, some users have allegedly been using Lensa's avatar feature to create sexually suggestive or explicit animated images of another person and distributing them without the subject's consent. This has raised concerns about the potential for the spread of non-consensual explicit images and the exploitation of individuals, particularly children and young people.
Additionally, a handful of users have also reported that certain filters and stickers in the app appear to be copied or stolen from other artists and photographers, without proper credit or permission being given. 
While the Stable Diffusion model is capable of generating realistic digital images from written descriptions, the Lensa app needs to be fed with content in order to learn. It, therefore, draws inspiration from watermarked and copyrighted works on the internet, as well as a number of images from sites like Pinterest, Flickr, Getty, and Shutterstock—without seeking consent to use these works in the training data. 
Digital artists like Meg Rae have posted warnings on their Instagram pages calling for users to boycott the app, labeling it "art theft." However, the app's developer has hit back, stating that all works produced by Lensa don't actually encroach on copyright infringement.
In a statement released in response to the allegations, the company said that AI learns how to generate art in a "semi-similar" way to humans. "Once the training is finished, AI does not refer to the original images but applies what it has learned about the styles to the new image," the statement said. "Hence, one cannot loosely apply such terms as 'forgery', 'art theft' or 'illegal' use to this process."
8 ways to protect your privacy while using Lensa
Despite the controversies circling the Lensa app and the potential privacy risks it poses, you may still be curious about using it. Here's what to keep in mind before you start uploading your selfies:
1. Be mindful of permissions 
One way to protect your privacy on Lensa is to be mindful of the permissions you grant the app. While you will need to give the app permission to use your camera and photo library if you want it to generate avatars, consider if you want to give it access to your microphone, location data, your contacts, and social media accounts. 
If you aren't comfortable sharing any of the above, here's how to revoke the app's permissions:
If you use an iOS device:
On your iPhone or iPad open the Settings app

Scroll down till you find Lensa under your list of apps

Tap Lensa 

Next to Microphone, Location, or Contacts, toggle the permissions by switching them off
If you use an Android device:
On your device open the Settings app

Tap Apps

Tap Lensa. If you can't find it, tap See all apps. Then, choose Lensa.

Tap Permissions.

To change a permission setting, tap it, then choose Allow or Don't allow
2. Opt out of data collection
To be fair, it's not just Lensa that collects data on its users. Most apps on your phone may be collecting more information than you realize. Fortunately, Lensa users can opt out of the app's data collection by emailing the company directly at privacy@lensa-ai.com. Any approved requests could take up to 90 days to process.
If you decide to trust Lensa with your personal data, however, just keep in mind that it's quite possible for the data to change hands if the company is acquired in the future. 
3. Always read the privacy policy 
Before signing up to the app, take a moment to browse through its privacy policy and terms of use to get a better idea of what data Lensa collects and how it could possibly use it. Go to section 3 of the privacy policy to check this out in detail. 
4. Be aware of what you share 
As mentioned above, by using Lensa, you give the app's developers the right to use and share your avatars non-exclusively, without having to pay you. It's also worth noting that most major social platforms like Facebook, Twitter, and Instagram reserve a similar right for anything you decide to post to their platforms. This means that if you share your "Magical Avatars" with your social network, the platforms that host this content could repurpose the images in any way they choose.   
5. Take metadata into account
While Prisma Labs doesn't require or request metadata, which can include information such as the GPS coordinates of where a photo was taken, keep in mind that some of the pics you upload to the app may share this information by default. 
Learn how to remove metadata from your image files.
6. Run the latest version of the app 
As Lensa's developer may release regular updates that improve the security of the app and protect your personal information, always make sure that you're running the latest version of the app on all your smart devices. 
7. Report offensive results 
If you've received a result that is racially or sexually biased when you interact with Lensa's AI, report it to the company directly by emailing contact@lensa-ai.com.  Alternatively, you can also flag an issue in the app by heading to Setting > Help Centre > Send Feedback > Magic Avatars > and then selecting the issue. 
8. Stay informed
Try to stay informed about any updates or changes made to the app's data collection practices as often as possible by regularly checking Lensa's privacy policy and terms of use. Also regularly review the permissions that you've granted to the app in your device's settings. 
Should I delete the Lensa app?
Whether or not you should delete the Lensa app is a personal decision that depends on your individual needs and concerns.
If you're worried about Lensa's data collection practices, its use of facial recognition technology, or some of the controversial content the app produces—or you've found that it's just not for you—then deleting Lensa may be the way to go. 
However, uninstalling the Lensa app from your phone isn't enough to delete your account and your data permanently.
Steps to permanently delete your Lensa account 
If you want to delete the Lensa app for good on your Android or iOS device, as well as all associated data, follow these simple steps:
How to delete your Lensa account
Open the Lensa app on your smartphone

Tap the Settings icon at the bottom of the screen 

Click on your Profile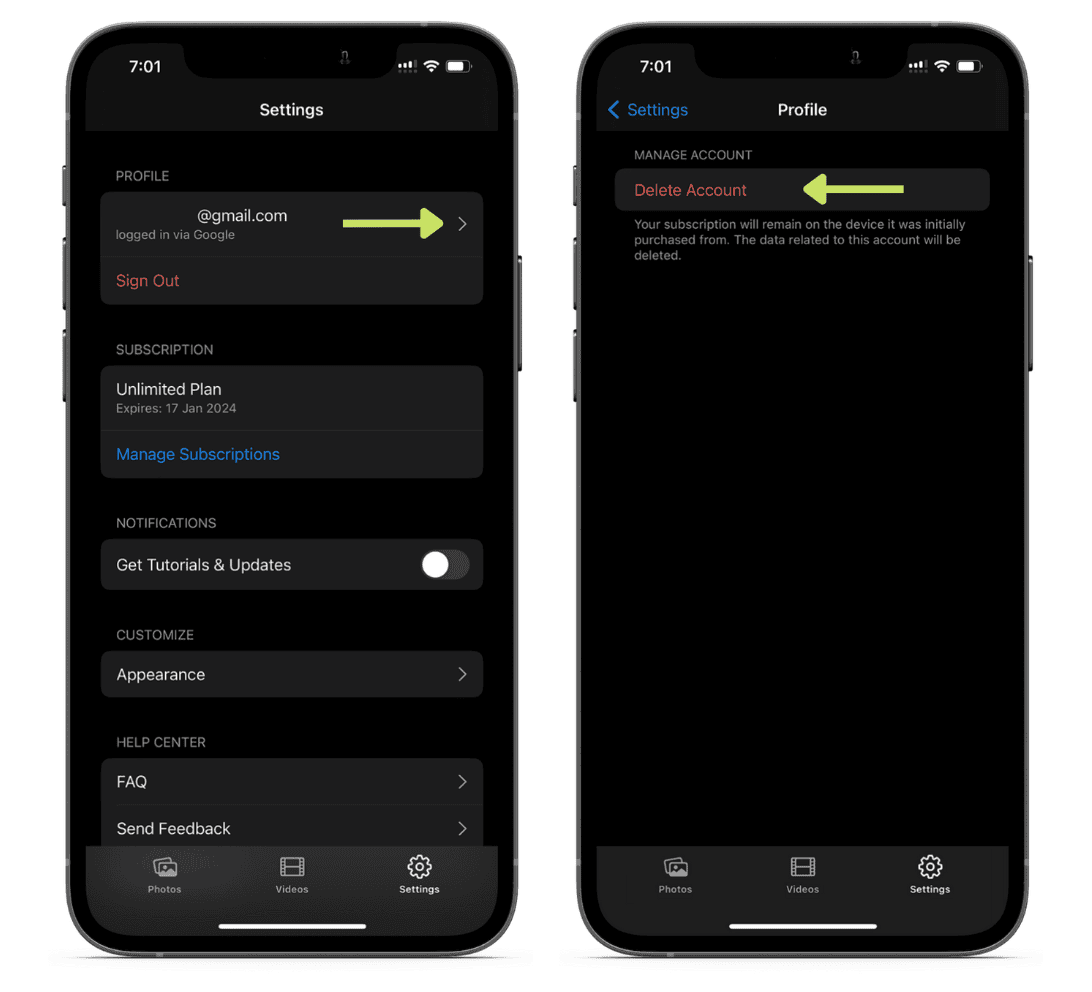 4. Select Delete Account
5. Proceed to cancel your Lensa subscription if you have one 
How to cancel your Lensa subscription 
Click Manage Subscriptions

Select Cancel Subscription

Then, fully remove all data associated with the app
How to permanently erase all data from Lensa 
Clear the app's cache and data from your device's settings 

Proceed to delete the Lensa app from your phone

Lastly, request that Lensa delete all of your data from their servers by emailing

privacy@lensa-ai.com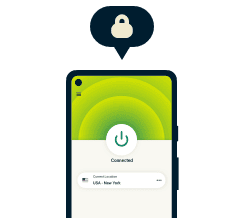 Take back control of your privacy
30-day money-back guarantee