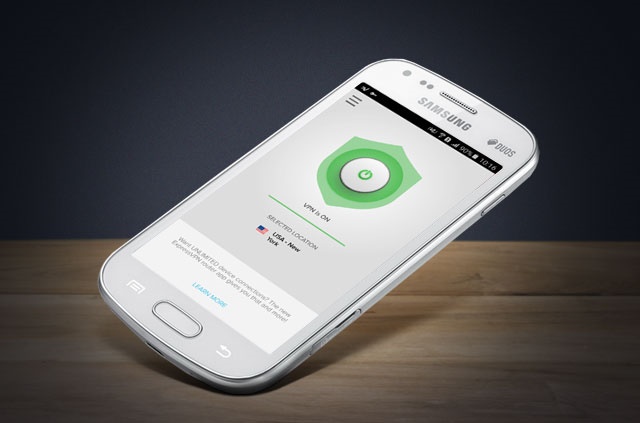 For older versions of ExpressVPN for Android click here.
ExpressVPN is excited to announce the release of ExpressVPN 6.4.4 for Android.
A bunch of new features and options have been added this time around, and it's the most secure ExpressVPN Android app to date. Is it a stretch to say this is the best Android VPN app on the market today? ExpressVPN doesn't think so.
Let's take a look at what's new under the hood.
New features in ExpressVPN 6.4.4 for Android
Streamlined setup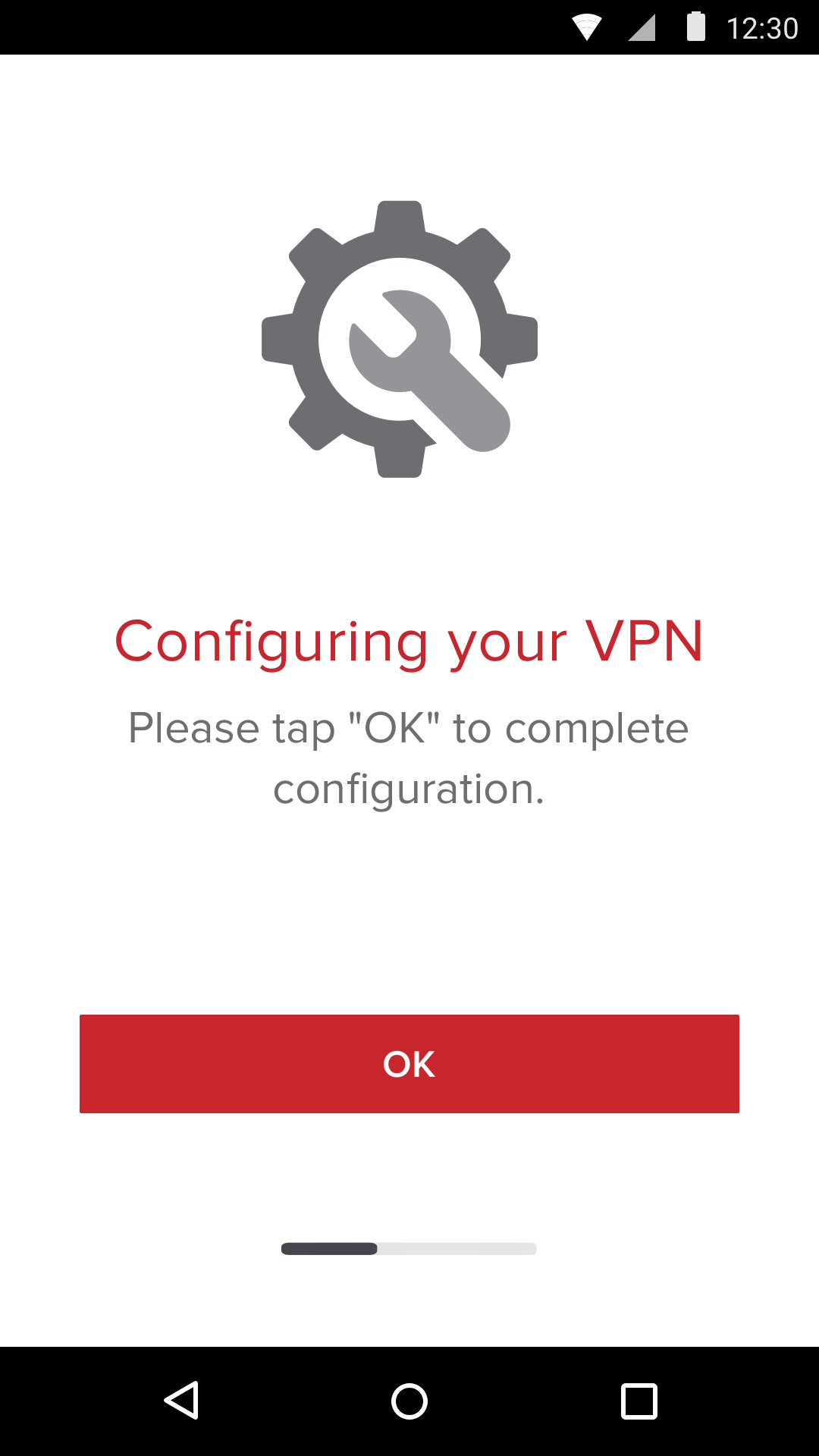 First thing's first. It's now easier than ever to set up ExpressVPN for Android. Just follow the straightforward on-screen instructions. Need help? No problem! The blue hints will guide you through it.
Better connection reliability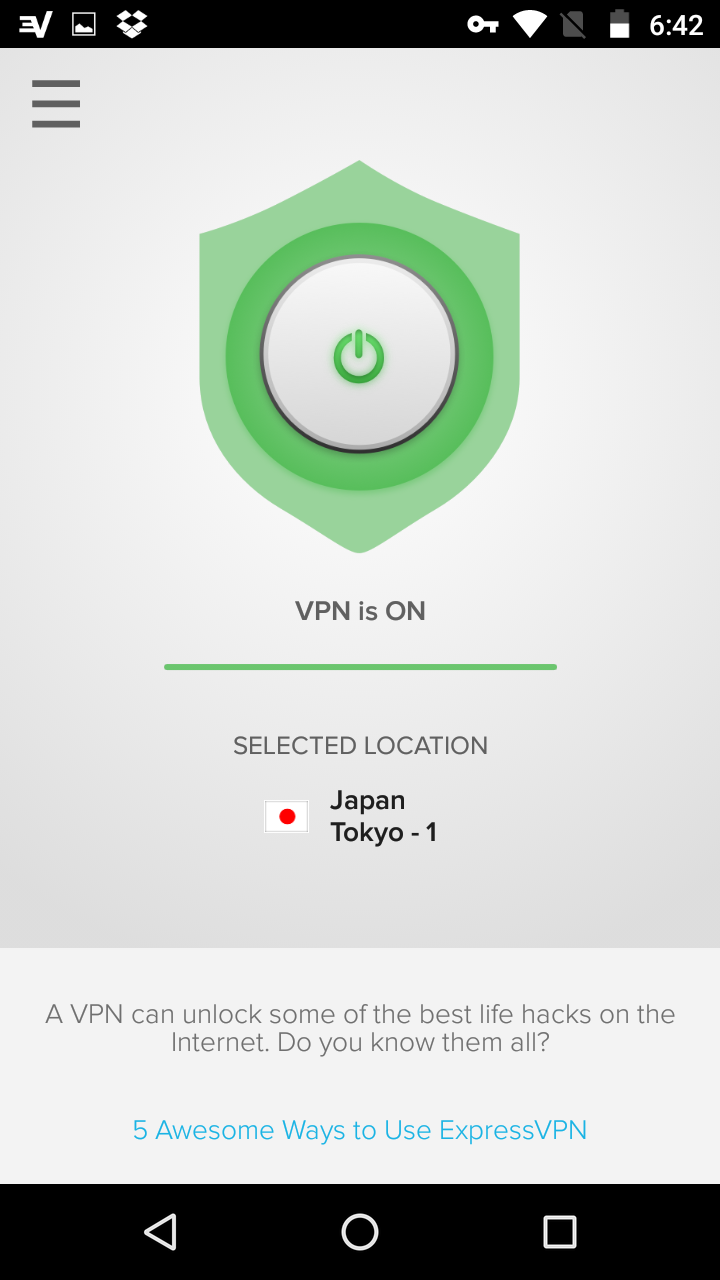 ExpressVPN 6.4.4 for Android works hard to make sure you always get the best possible connection. And, as always, different VPN protocol settings let you customize your Android app the way you want it.
Smart Location is better than ever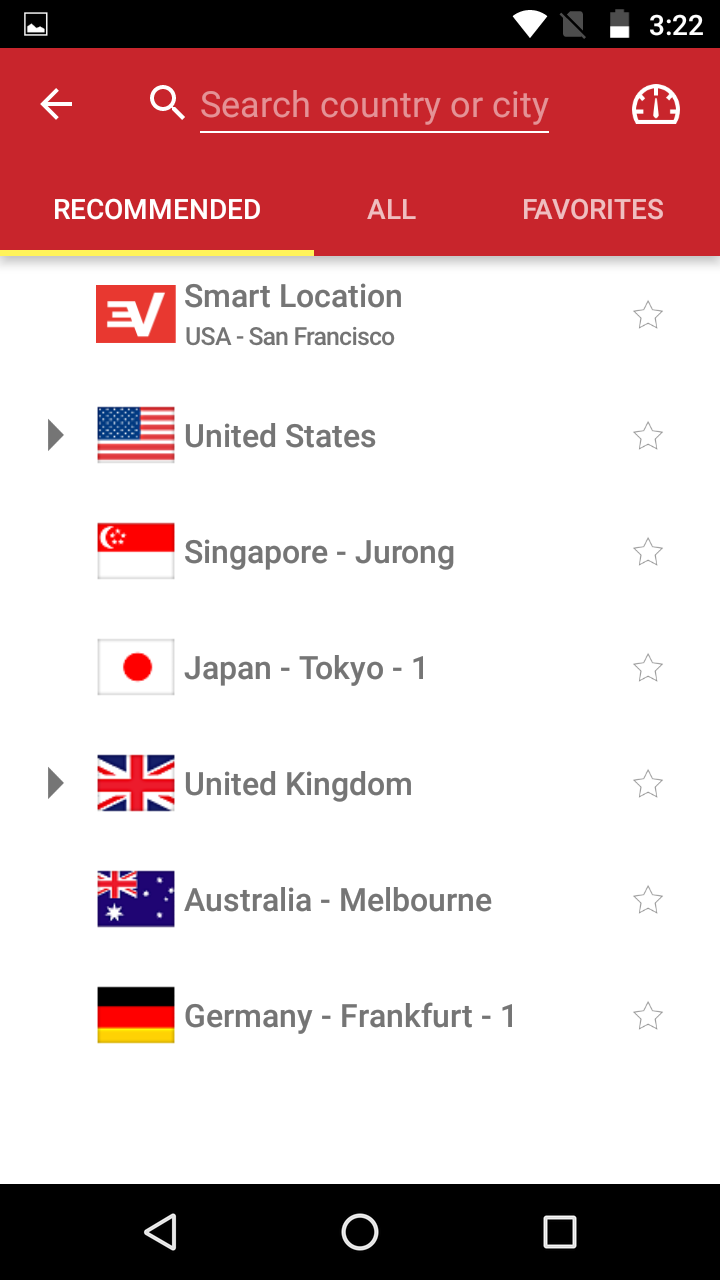 Save time and browse faster with the improved Smart Location feature. Smart Location automatically chooses the most reliable VPN connections for you. That way you can stream without having to worry about less-than-stellar speeds.
Download ExpressVPN 6.4.4 for Android today!
Now you know what's new, head over to Google Play and download or upgrade your Android app today. If Google Play is not available, you can download the APK version from your setup page.
Once you've had a chance to get used to the new layout, let ExpressVPN know what you think! Your feedback is appreciated, so leave your questions, comments, and concerns in the comments section below.
And one more thing! If you're unable to access the Google Play Store or are having trouble downloading the app, your friendly neighborhood superhero Support Team is available around the clock to help answer all your VPN-related questions.