VPN Showtimelle
Kuinka VPN:ää käytetään
Showtimen katseluun
Suojaa yhteys VPN:llä ja suoratoista Showtimen kasvava luettelo mistä päin maailmaa tahansa. Valitse sadoista alkuperäisistä Showtime-ohjelmista ja suoratoista teräväpiirtona.
ExpressVPN:llä on helppokäyttöiset sovellukset jokaiselle laitteelle, joka helpottaa suoratoistoa kotona tai liikkeellä ollessa.
Suoratoista Showtime VPN:llä helposti 3 vaiheessa
Vaihe 1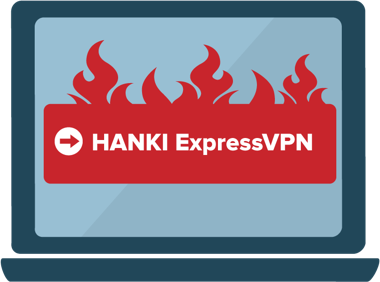 Sign up for ExpressVPN and its blazing-fast service.
Vaihe 2
Yhdistä suojattuun ExpressVPN-palvelinsijaintiin Yhdysvalloissa.
Vaihe 3
Kirjaudu sisään Showtimeen katsoaksesi nopeaa TV:tä ja elokuvia.
Showtimen suoratoistopalvelu sisältää satoja elokuvia ja alkuperäisiä sarjoja. Suoratoista niitä VPN:llä!
How does a VPN help you
stream Showtime?
Watch Showtime without a cable subscription using its streaming-only service. With sho.com, you can stream your favorite shows anytime, and with ExpressVPN, you can watch them anywhere.
A VPN acts like an encrypted tunnel between your device and the sites you visit. You're able to secure your connection and stream in HD. With ExpressVPN, you'll have access to 160 server locations all over the world.

You can stream hundreds of Showtime originals with unlimited bandwidth. And you'll never have to worry about monitoring or logging. You can even get faster streaming in networks with ISP throttling.
Learn more about how a VPN can speed up your video streams.
Watch Showtime Anytime
with a VPN
Showtime Anytime lets subscribers of the traditional cable channel watch online and on the go. Users can also stream Showtime originals and other TV shows on demand by connecting the service to media consoles like Amazon Fire TV, PlayStation, Roku, and more.
Frequently asked questions
Does ExpressVPN come with a Showtime account?
Sorry, ExpressVPN does not come with a Showtime account. You'll need to purchase a subscription in order to access the Showtime streaming library.
On what devices can I stream Showtime with VPN?
Showtime's streaming service is available on computers, mobile devices, smart TVs and streaming consoles. With ExpressVPN's easy-to-use apps for Windows, Mac, iOS, Android, and routers, you can watch your favorite TV shows and movies with ease. Certain smart TV systems, gaming consoles and media streaming consoles like Apple TV can access Showtime using MediaStreamer.
Will using a VPN change the video quality?
While all VPNs have the potential to slow internet connections, ExpressVPN is extremely fast and in some cases may actually help improve your video quality when watching Showtime.
This is especially true when internet service providers throttle bandwidth on certain streaming sites.