The Ultimate Stream Sports Guide for 2019-2020
Why use a VPN to stream sports live?
You're using an unsecure network and want to secure your connection
You're in a country where internet access is restricted
You want to stream one sport on one device and another sport on a different device
Get ExpressVPN
How a VPN can help you watch your favorite sports
A VPN makes it easier to watch sports streams in other countries. Just route your internet connection through a server in a country of your choice, and websites think you're in that country.
On top of that, ExpressVPN adds an additional layer of security with minimal speed loss.
Whether you're looking to stream Football, Tennis, or Boxing, you can catch every second of the action with a VPN.
---
Upcoming sporting events
Wondering when to watch the next big event? We've got ya covered. Here's what's happening this month!
Click on the icons below for all the different ways you can watch.
March 21 - November 18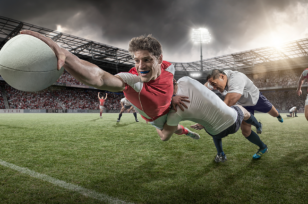 September 20 - November 2
---
How to stream sports live with a VPN
Whenever you decide to stream a sport online, use ExpressVPN. It works with all your devices and almost every operating system, so you can watch your favorite matches on your Windows, Mac, Linux, iOS and Android device. You can even run ExpressVPN on your router, extending your VPN to every device on your network.
Getting ExpressVPN is as easy as 1, 2, 3. Just follow these simple steps:
Sign up for an ExpressVPN account.
Set up the VPN client software on your device.
Connect to a server where the matches aren't restricted and start watching!
---
2019-20 stream sports calendar
Don't miss a moment of the action! Click on any sport on the right to see when matches are happening in the calendar below:
---
Year-Round Events