VPN para AT&T TV Now
Stream DirecTV Now (AT&T TV Now) with a VPN
Previously known as DirecTV Now, the online-only streaming service AT&T TV Now offers an expansive stable of content that has something for everyone.
Want to enjoy blazing-fast DirecTV streams securely, no matter where you are? All you need is a VPN and this trusty guide.
Watch AT&T TV Now in 3 easy steps
Paso 1
Sign up for ExpressVPN and its blazing-fast service.
Paso 2
Select a VPN server location in the U.S.
Paso 3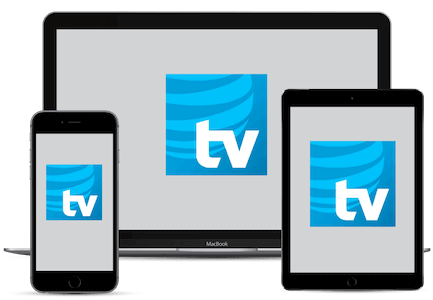 Sign up for AT&T TV Now and stream on any device!
What is DirecTV Now? How's it different from AT&T TV Now?
DirecTV Now is the old name, and AT&T TV Now is the new name. Both refer to the same service: an online-only streaming platform that allows subscribers to access live and on-demand programming over the internet for a monthly fee. It offers popular channels like HBO, Showtime, and ESPN, plus exclusive sports packages like NFL Sunday Ticket.
It's meant for people who cannot install a satellite dish or cord-cutters who simply don't want the hassle of a long-term satellite or cable contract.
How is DirecTV Now different from plain old DirecTV?
DirecTV is still the name of AT&T's traditional satellite TV service. You do not need to install DirecTV in order to get DirecTV Now/AT&T TV Now. However, if you are already a DirecTV satellite subscriber, online streaming is available through that service at no extra charge.
Both forms of DirecTV—the satellite-based and online-only Now versions—offer a cloud DVR service and access to local channels in major markets.
DirecTV and AT&T TV: Frequently asked questions
Why use ExpressVPN for streaming?