Facebook Messenger is a popular instant messaging service owned by Meta. Back in the day, if you wanted to send someone on Facebook a message, you would simply go to the Facebook website to do so. But in 2011, Facebook launched Messenger as its own application. The two apps—Facebook and Messenger—are still heavily interconnected, but you can control their individual settings.
When it comes to deactivating or deleting Messenger, you'll find that you'll have to alter your Facebook account, too, as it's not exactly possible to have one account without the other. We'll show you how to do so.
What data does Facebook Messenger collect? 
Facebook Messenger offers end-to-end encryption, meaning your messages can only be read from the intended recipient. Hackers and even Messenger itself can't read them. It's important to note that end-to-end encryption is not enabled by default for all users; you might have to opt in.
However, Facebook Messenger still manages to collect a wide range of data about its users, including the following.
| | |
| --- | --- |
| Data type | Description |
| Personal information | This includes your name, email address, phone number, date of birth, gender, and location |
| Contact information | Such data can include your friends and family's contact information |
| Usage data | This includes information about the people you message, the time you spend on the app, and the type of content you send and receive. |
| Device information | This can include your IP address, device type, and operating system. |
| Location data | If you've enabled location services on your device, Facebook will collect information about your location.  |
| Metadata | This includes information about your messages, such as the time and date you sent them, the length of the messages, and the metadata of the images, videos, or files you send. |
In its privacy policy, Meta says it uses this data to provide you with the services you expect from Messenger, such as sending and receiving messages, making calls, and using stickers and other features. It also uses this data to improve the app and target you with personalized advertisements.
While you can choose what data to share with Facebook and control how your data is used in your account settings, deactivating or deleting your Facebook Messenger account might be your preferred course to protect your privacy. After all, Meta is known as one of the most data-hungry companies in the world, in its efforts to target you with ads.
How to deactivate Facebook Messenger
If you just want to take a break from Messenger, you can simply deactivate it. Deactivating it means you won't be able to send or receive new messages, your profile won't appear in searches, and you won't be able to read your past messages—but your contacts will be able to read any past messages between you. Messages will be in view-only mode, meaning your friends can't modify them.
To deactivate your Facebook Messenger account, you'll have to deactivate your Facebook account first. Follow this easy guide to deactivate Facebook before using the steps below to deactivate Facebook Messenger. 
Once you've done that, follow these steps to deactivate your Facebook Messenger account on Android and iOS devices, as this can only be done on a mobile device. 
After launching the Messenger app, tap the

three horizontal lines

, followed by the

gear icon
2. Scroll all the way down and select See more in Accounts Center 
3. Go to Personal details, and tap Account ownership and control
4. Tap Deactivation or Deletion
5. You'll then be asked to choose which Facebook-associated account you want to deactivate or delete:
6. Once you've made your choice, you'll be asked to enter your password and click Continue
To reactivate Messenger, simply log in with your username and password.
How to permanently delete your Facebook Messenger account 
If you've decided you want to delete your Facebook Messenger account permanently, you can do so by deleting your Facebook account. It's not possible to have a Facebook account without a Messenger account. When you delete your Facebook account, Messenger will be deleted with it.
Log in to your Facebook account and follow the steps above (on the mobile app), but instead of deactivating the account, you'll choose to delete your Facebook account instead:
How to delete messages on Facebook Messenger 
If you're not ready to deactivate and delete Facebook Messenger but want to delete specific messages sent on Facebook Messenger instead, here's what you can do: 
To delete an entire conversation on desktop:
Right-click

on the conversation you want to delete

Choose

Delete Conversation

Confirm by clicking

Delete
To delete a message or photo on desktop:
Open the conversation you want to delete

Right-click

on the message or photo you wish to remove

Choose

Remove for You

and confirm by clicking

Remove
To delete an entire conversation through the smartphone app: 
Open Facebook Messenger and look for the conversation you want to delete 

Tap and hold

on the conversation, and a small menu will appear like this 
3. Then confirm by tapping Delete
To delete a message through the smartphone app: 
Open Facebook Messenger then look for the message in a conversation that you want to delete 
2. Tap and hold on the message, a menu will appear, then click More
3. Tap on Remove
Keep in mind that deleting a conversation or message on Facebook Messenger only deletes it for you and not the other parties involved in the conversation or message.  
FAQ: About deleting Facebook Messenger
Can I use Messenger if I deactivate my Facebook account?

Yes, you can use Messenger if you deactivate Facebook. However, you cannot use Messenger if you delete Facebook. In fact, some people sign up for Facebook just to be able to use Messenger, while immediately deactivating Facebook.
However, there are a few things to keep in mind if you decide to deactivate Facebook but keep Messenger:
– You won't be able to see your Facebook friends' profiles or send them messages from within Messenger.
– You'll need to use your phone number or email address to sign in to Messenger instead of your Facebook username and password.
– You won't be able to use any of the features that require a Facebook account, such as sending or receiving money, making payments, or using Messenger Kids.
Can I delete Facebook Messenger without deleting Facebook?
No, you cannot delete a Facebook Messenger account without deleting your Facebook account. Both must be deleted at the same time.
How can I log in to Facebook Messenger on a computer?
While most people use Messenger as an app on their phone, you can log in on a desktop computer. To log in to Facebook Messenger on desktop, follow the steps below:
– In your browser, go to www.messenger.com
– Enter your Facebook Messenger login information
– Click Log in
Why can't I log in to Facebook Messenger?
You might be unable to log into Facebook Messenger for a few reasons. Here are some of the most common reasons:
-Incorrect username or password. Reset it if you've forgotten it.
-Your account is disabled. If your account has been disabled, you cannot log in. You can check your account status by going to Facebook's Help Center.
-Technical issues. You can restart your device or check Facebook's status page to see if there are any known issues.
-Regional restrictions. Facebook might be blocked or banned in your location. It might also be blocked on your school or work Wi-Fi. Use a VPN like ExpressVPN to regain access.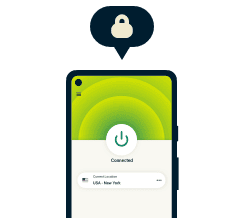 Protect your online privacy and security
30-day money-back guarantee