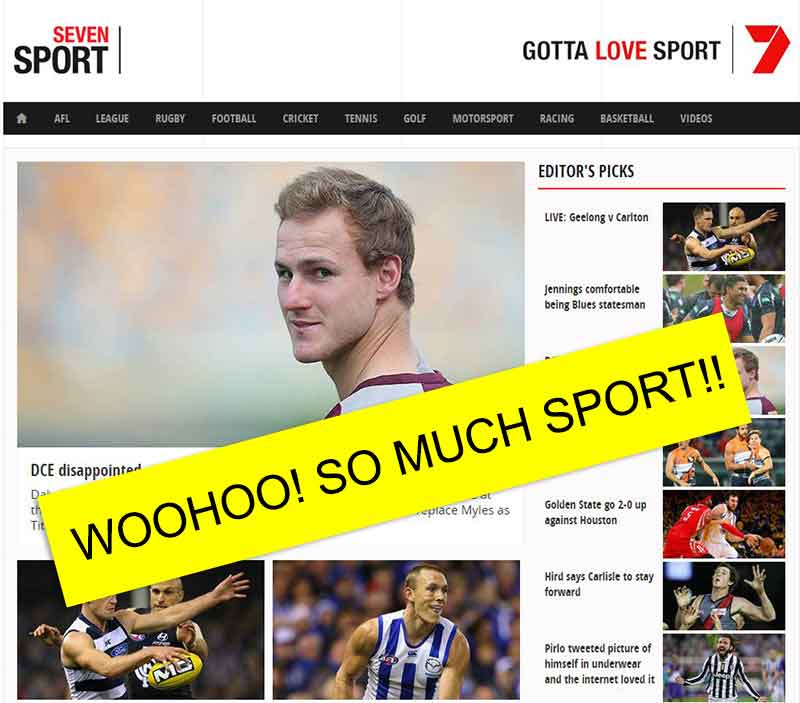 Are you an Aussie expatriate or Aussie abroad?
Missing out on your favorite sports back home is one of the biggest compromises you can make when you leave Australia in search of love and adventure.
Lucky for Aussie sports fans all over the world, Seven plans to expand its live-stream programming of major sporting events on its website. So if you love tennis, swimming, golf, and racing, you'll soon be able to watch it all — LIVE — wherever you are.
New Seven websites:
7racing.com.au
7tennis.com.au
7swimming.com.au
7golf.com.au
7sport.com.au (already established)
Free sports!
According to a post on the 7Sport Facebook page, "Channel 7 is about to create sporting history with its '40 Days of live and free sport on your mobile anywhere, anytime' initiative."
Catch all the action with Seven's live streams of your favorite events, like Wimbledon, the Davis Cup, the Australian Masters, the Australian Open, the Australian PGA Championships, and loads more.
Use ExpressVPN to Secure Your Connections
Before you start streaming, make sure your Internet is secure! Download ExpressVPN and you'll be able to avoid ISP throttling and secure your Internet connection.
Grab a pint and enjoy!